Batwoman Season 2 "Initiate Self-Destruct" Delivers Big Payoff: Review
The CW's Batwoman is back after a week off with a bang, immediately diving us into a major plotline as Black Mask/Roman Sionis (Peter Outerbridge) reveals exactly how Kate Kane will be reintroduced to Gotham. This coincides with the False Face Society kidnapping Ocean (Nathan Owens) to complete the recipe for their Snakebite drugs. This forces a team-up between Alice (Rachel Skarsten) and Batwoman (Javicia Leslie) since Ocean and Angelique (Bevin Bru) are being held at the same place. And then in a major complication, The Crows are about to discover Rian's identity as Batwoman by using a crime scene blood sample and cross-referencing it with national DNA databases. This creates a rift as Team Batwoman disagrees on which is the more important priority: Rian chooses Angelique, everyone else, including Sophie (Meagan Tandy), chooses to protect Batwoman's identity.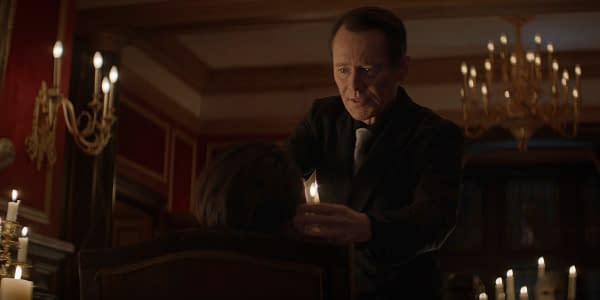 Finally, it feels like the show is on the right track. After the last episode was meandering and a little boring, it begged the question of what they were waiting for. This episode, apparently. Some of the best parts of the episode include Batwoman and Alice in the Batmobile, as well as some quieter moments later. There's a lot left unsaid, even things said in a small look. Skarsten is always keyed into what this show is trying to do, and this season she seems determined to make us love her even more.
Speaking of trying to steal our hearts, Mary (Nicole Kang) also has a fun turn in this episode. She simultaneously gets to help Sophie hack the Crows computers and distract Daddy Kane (Dougray Scott). Mary rarely gets to do fun things and she's in perfect form here.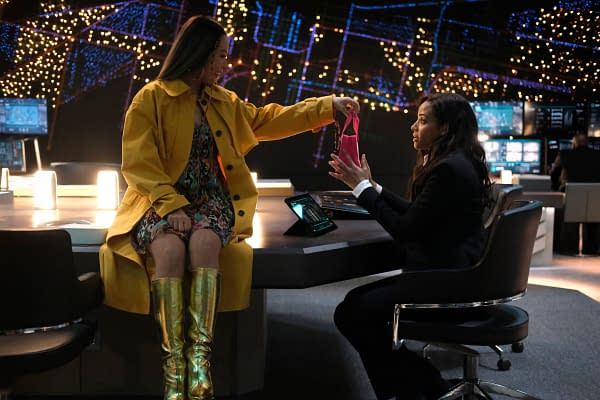 This episode sets up the rest of the season of Batwoman rather well, especially introducing how Kate Kane is going to return to Gotham. Next week it looks like we get the introduction of Cluemaster in the new episode "I'll Give You a Clue."
"I'll Give You a Clue" Season 2 Episode 13 – GAME NIGHT – When Sophie (Meagan Tandy) must face a foe from her rookie days with The Crows, Ryan (Javicia Leslie), Mary (Nicole Kang) and Luke (Camrus Johnson) are also pulled into the villain's game. Meanwhile, the tables turn on Alice (Rachel Skarsten) when she finds herself in dire circumstances, and Jacob (Dougray Scott) continues to revisit the past. Marshall Virtue directed the episode written by Caroline Dries and Natalie Abrams (213).