Being the Elite, Total Divas Video Game, and WCW Returns?!?
Before we leave you to eat large quantities of grilled meat products and fall asleep during the first hour of WWE Monday Night Raw, here's a few pro wrestling stories making the dirt sheet rounds this fine Memorial Day. Being the Elite #205 is out, titled "Stadium Stampede". The episode features an appearance by Marty Scurll.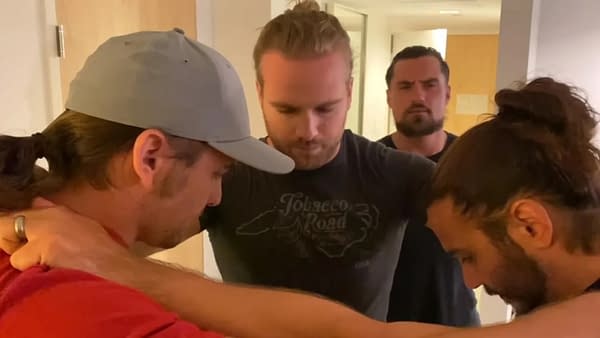 Flip Gordon Signs Multi-Year, Multi-Million Deal with Ring of Honor
Speaking of people who signed surprisingly long-term Ring of Honor deals, ROH announced that Flip Gordon has signed a new multi-year deal with the company. "Ring of Honor has been my home for the last three years and I'm very excited to say that I'm not going anywhere for years and years to come, because 'The Mercenary' has signed a new multi-year, million-dollar deal," Gordon said in the press release. "Now it's time to win some ROH gold!"
Total Divas: The Video Game?
Wrestling Inc. discovered new WWE trademarks, one of which appears to hint at… a Total Divas video game? You know what, we'd definitely play that. Here's the description of the new Total Divas trademark.
IC 009. US 021 023 026 036 038. G & S: Computer software, namely, software for the creation of mobile internet applications and client interfaces; Downloadable mobile applications for the streaming of audio and video content; downloadable ring tones, graphics and music via a global computer network and wireless devices; decorative refrigerator magnets; video and computer game tapes, video and computer game discs, video and computer game cassettes, video and computer game cartridges, video and computer game CD-roms, video output game machines for use with televisions; video and computer game software; cinematographic and television films, namely, motion picture films in the nature of sports entertainment; pre-recorded compact discs, pre-recorded video tapes, pre-recorded video cassette tapes, pre-recorded DVDS and pre-recorded audio cassettes, all featuring sports entertainment; interactive video game programs and computer game cartridges; mouse pads; disposable cameras; sunglasses; sunglass cases; prescription glasses; and optical cases, namely, cases for spectacles and sunglasses; cases for mobile phones; walkie talkies, protective helmets; sports helmets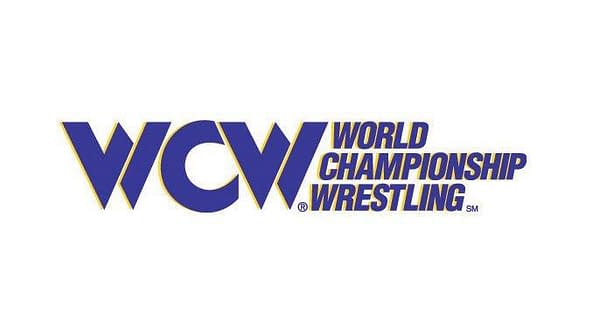 The Return of WCW?!?
Additionally, WWE has filed a new trademark for WCW which covers a crapload of different kinds fo merchandise. Very much looking forward to the WCW paper napkins. But more seriously, could this amount of planned merch mean WWE is planning some kind of WCW revival, perhaps as a PPV event? If not, what kids in 2020 are going to buy school supplies featuring guys like Kevin Sullivan, Billy Kidman, and Juventud Guerrera?
IC 016. US 002 005 022 023 029 037 038 050. G & S: Cardboard and paper hangtags; cardboard packaging; paper packaging; packaging, namely blister cards; paper for wrapping and packaging; collector albums for sticker collectables; stickers; sticker albums; collectable photos; photo albums; photographs; framed pictures; vinyl and plastic clings; labels, namely printed paper labels; folders; paper place mats, paper table mats, paper napkins; paper tablecloths; paper table linens; paper lunch bags; postcards; greeting cards; pictures; calendars; posters; decals; temporary tattoo transfers; trading cards; brochures, magazines and newspapers concerning sports entertainment; coloring books; children's activity books; souvenir programs concerning sports entertainment; books concerning sports entertainment; books featuring pictorial biographies; comic books; picture books; book covers; paper book markers; notebooks; memo pads; note pads; date books; address books; agenda books; markers; pens; pencils; calendars; pencil sharpeners; pencil cases; rubber stamps; stamp pads; chalks; paper banners; printed paper signs for doors; drawing rulers; erasers, rubber erasers, chalk erasers, blackboard erasers; bumper stickers; window decals; lithographs; paper party bags; stencils for tracing designs onto paper; paper gift wrap; paper cake decorations; paper; stationery; indoor ornaments of paper
That's it. Burgers and beers await. Happy Memorial Day, marks.