Bronson Pinchot Joins the Cast of Netflix's Sabrina Series
Bronson Pinchot, the actor best know as Balki from the mid-'80s sitcom Perfect Strangers, has signed on to the untitled Netflix series based on The Chilling Advenutres of Sabrina comics. Originally planed as a Riverdale spinoff, Netflix gave the project a straight-to-series, two-season order.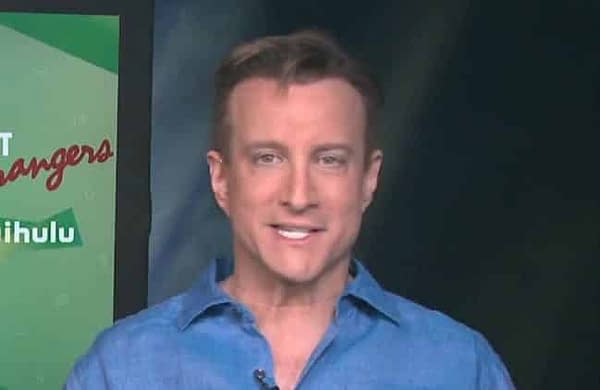 The series is a reimagining of Sabrina the Teenage Witch as a dark coming-of-age story with elements of horror, witchcraft, and the occult. It's been described in the vein of Rosemary's Baby and The Exorcist. Sabrina Spellman (Kiernan Shipka) deals with her dual nature of half-witch, half-mortal while fighting off the evils forces that threaten her, her family, and the world. She is just learning to be a witch and is trying to maintain some semblance of a normal life as a high school sophomore.
Pinchot is reported to be playing the recurring role of George Hawthorne, Baxter High's villainous, puritanical principal. He is constantly butting heads with Sabrina. Besides Perfect Strangers, Pinchot's credits also include Beverly Hills Cop and True Romance on the film side with a recent two-episode appearance on Showtime's Ray Donovan back in 2015.
Pinchot joins a cast that includes Shipka, Miranda Otto, Michelle Gomez, Chance Perdomo and Jaz Sinclair. Riverdale showrunner Roberto Aguirre-Sacasa, wrote the script and will direct / executive produce along with Greg Berlanti, Sarah Schechter, Archie Comics CEO Jon Goldwater and Lee Toland Krieger.
Source: THR.com