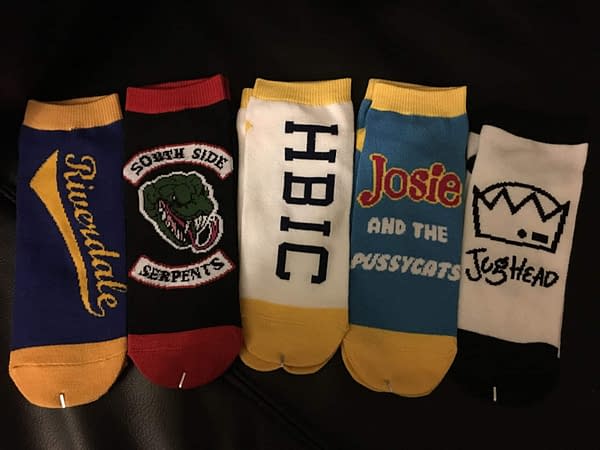 While shopping at Hot Topic recently (really, to look at their Riverdale merchandise), these beauties caught my eye. I'm always on the market for new socks, and as I'm sure you all know, if it has anything to do with Archie, I will throw my money at it — especially socks. Socks are life.
For $15, you can also own this 5-pack of Riverdale socks, which include socks inspired by the Bulldogs, Jughead Jones, Cheryl Blossom, and of course Josie and the Pussycats. IThe latter is the logo is from the original title in the comics.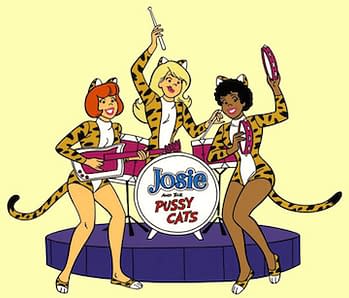 On one hand, I'm glad they're keeping the original logo (it's a cool throwback), but on the other they could have come up with a new, edgier design. The original logo looks out of place with the Riverdale aesthetic. Otherwise, the socks themselves are comfy, stylish, and make the perfect gift for any Riverdale fan.
Enjoyed this article? Share it!