Now that the dust has settled from "Crisis on Infinite Earths" – and The CW's Arrowverse is a bit more "cozier" because of it – the changes are starting to be felt across all of our shows. Arrow is ending its run after eight seasons – only to become Green Arrow and the Canaries; while The Flash, Supergirl, Batwoman, and DC's Legends of Tomorrow have to rewrite their "universe scorecards" to adjust for some major changes in the status quo. Did we mention Black Lightning doesn't have the benefit of past crossovers to help with its transition? Meanwhile, viewers have Superman & Lois to look forward to down the road as the pilot script was given a series order. Yup, change is in the air – and throughout the universes.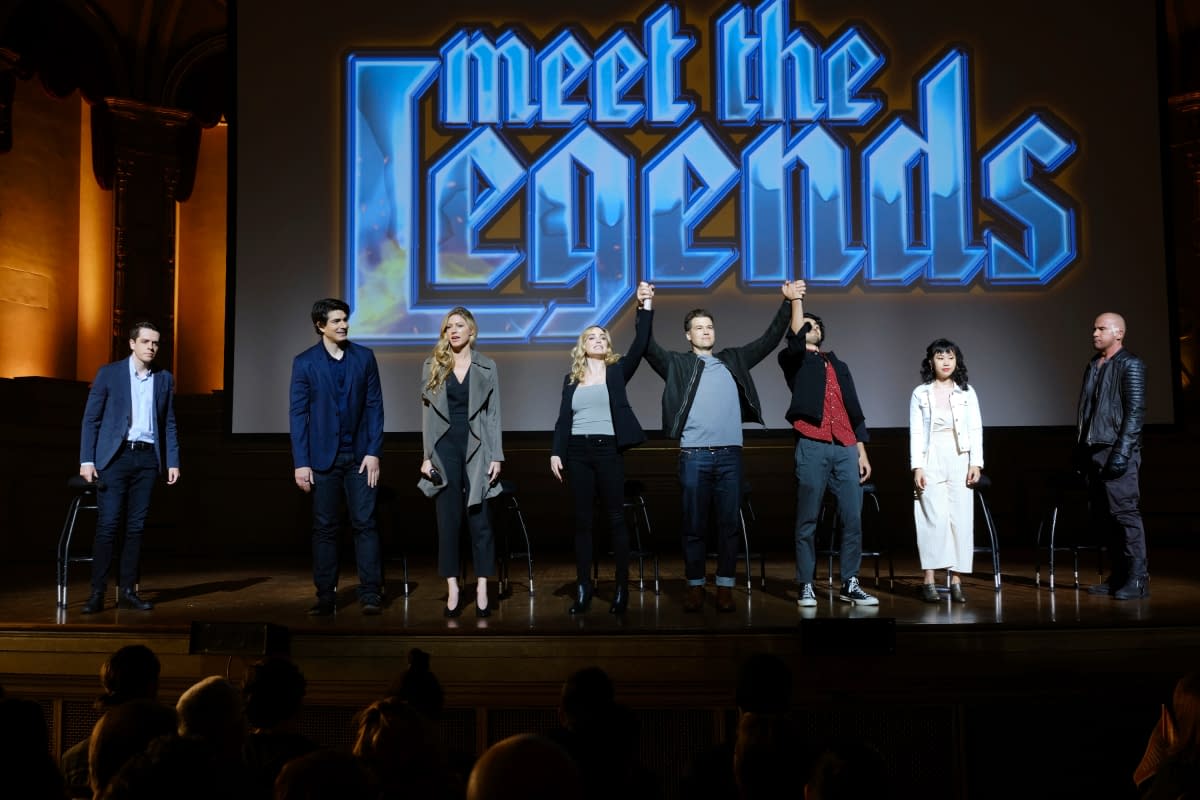 Speaking of our "Legends"… it's only fitting that as "Crisis" is serving as a wrap-up to a whole bunch of things in the Arrowverse, it's actually the (unofficial) season-starter for DC's Legends of Tomorrow. With most of the anti-matter now cleared away and a mini-multiverse still in play (even if our Prime heroes don't know yet), now seems as good a time as any to preview our "Legends" first official episode back, "Meet the Legends".
Before you get confused by the preview images above and below, let's be clear: those are images from the episode and not a convention – we swear! But now that the "Legends" have become famous… did someone say, "documentary crew"?
https://www.youtube.com/watch?v=i9mPAUWNVz0
"DC's Legends of Tomorrow" season 5, episode 1 "Meet the Legends": LIGHTS, CAMERA, ACTION — Sara (Caity Lotz), Ray (Brandon Routh) and Mick (Dominic Purcell) are shocked to discover that the Legends have become famous. It seems that everyone except Sara is loving the spotlight, so much so that they invite a documentary crew on board the Waverider to film them as they investigate a strange new blip in the Timeline.

The Legends discover that their new problem is none other than Rasputin, who happens to be straight out of hell, and it might be tougher than they thought. Meanwhile, Constantine (Matt Ryan) thinks he knows the reason behind these new blips and informs the team that it won't be easy to defeat. Nick Zano, Maisie Richardson-Sellers, Tala Ashe, Jes Macallan and Olivia Swann also star. Kevin Mock directed the episode written by Grainne Godfree & James Eagan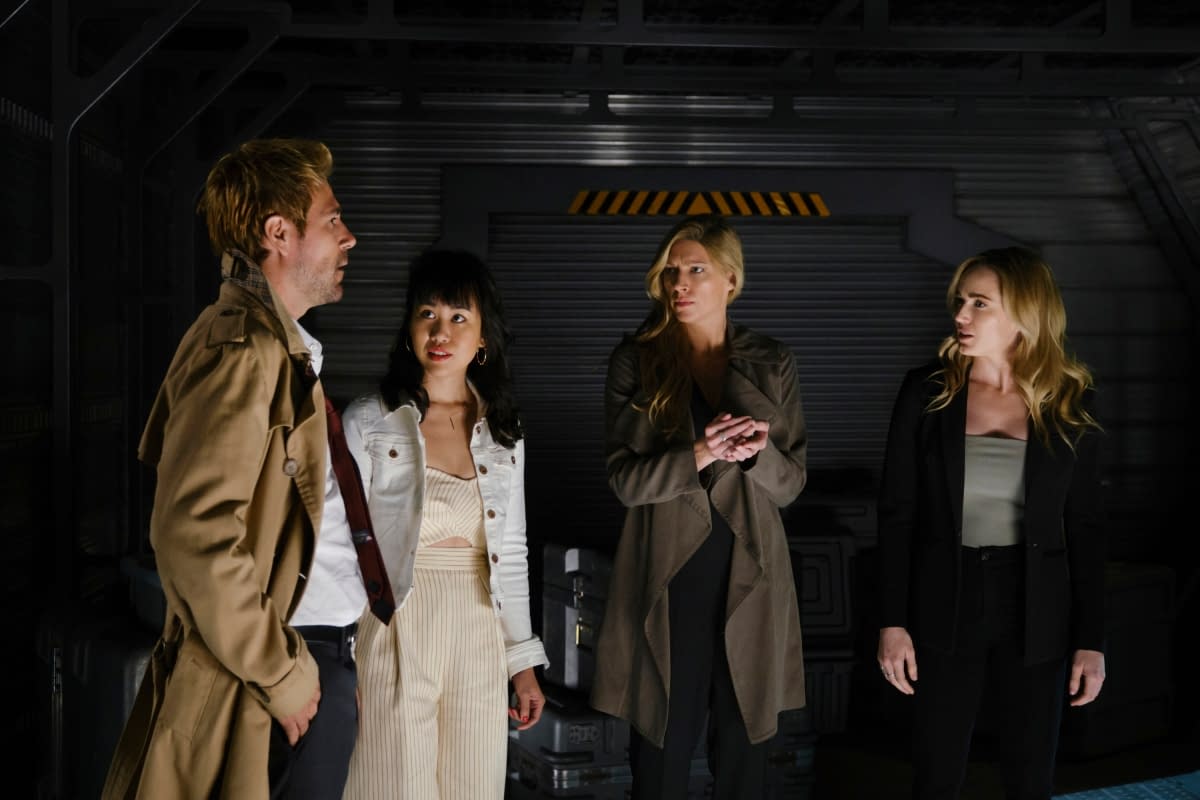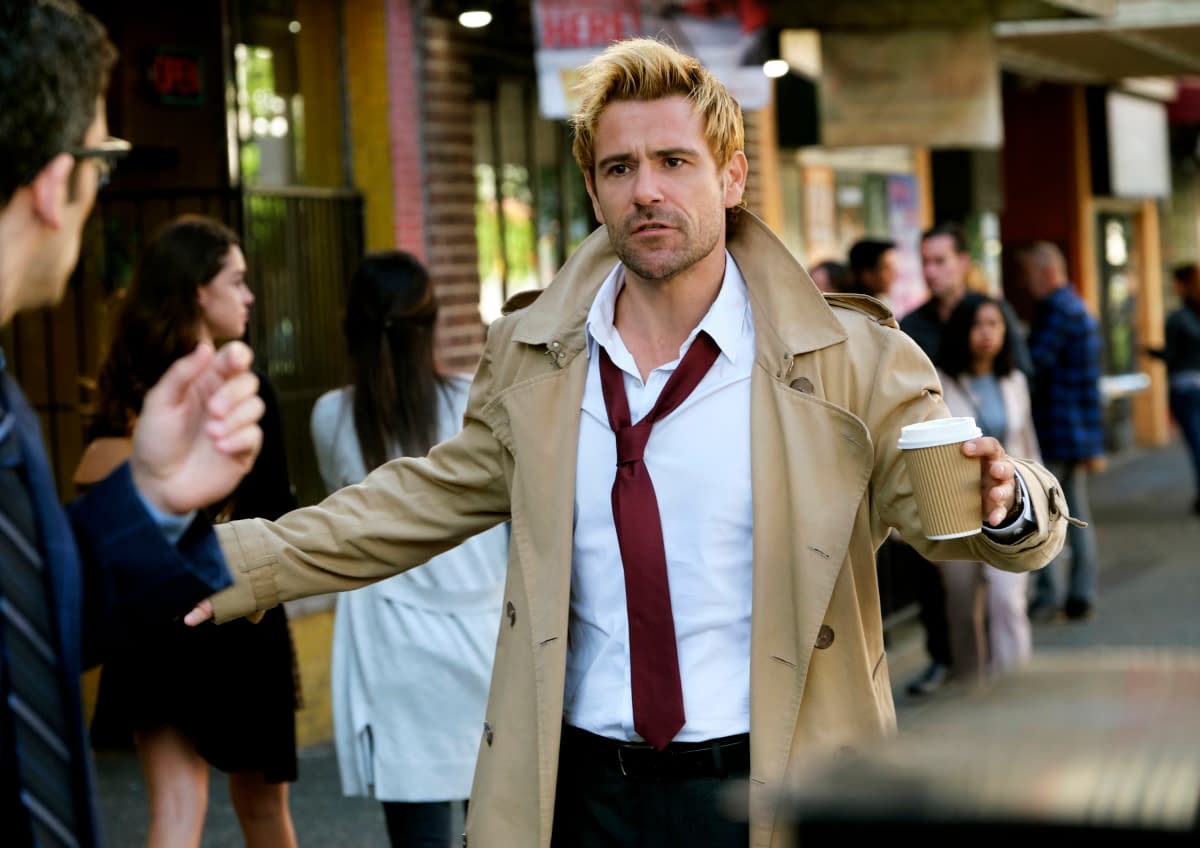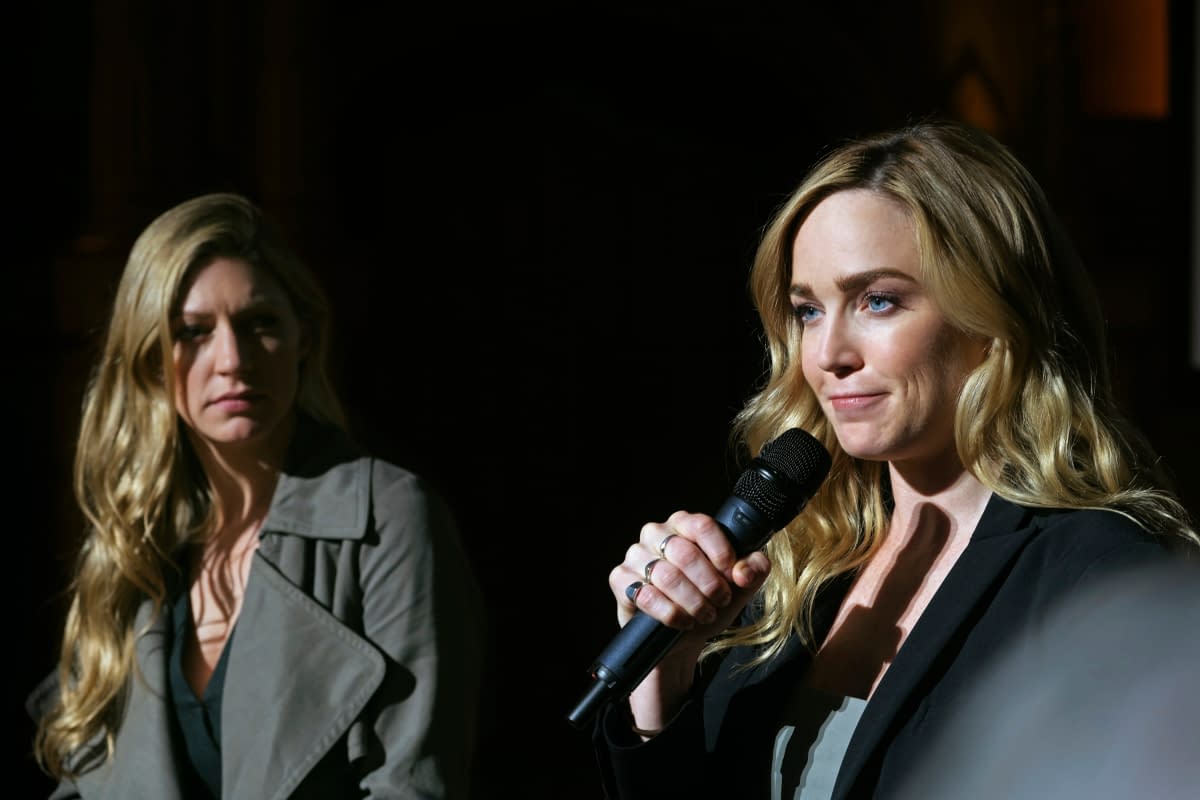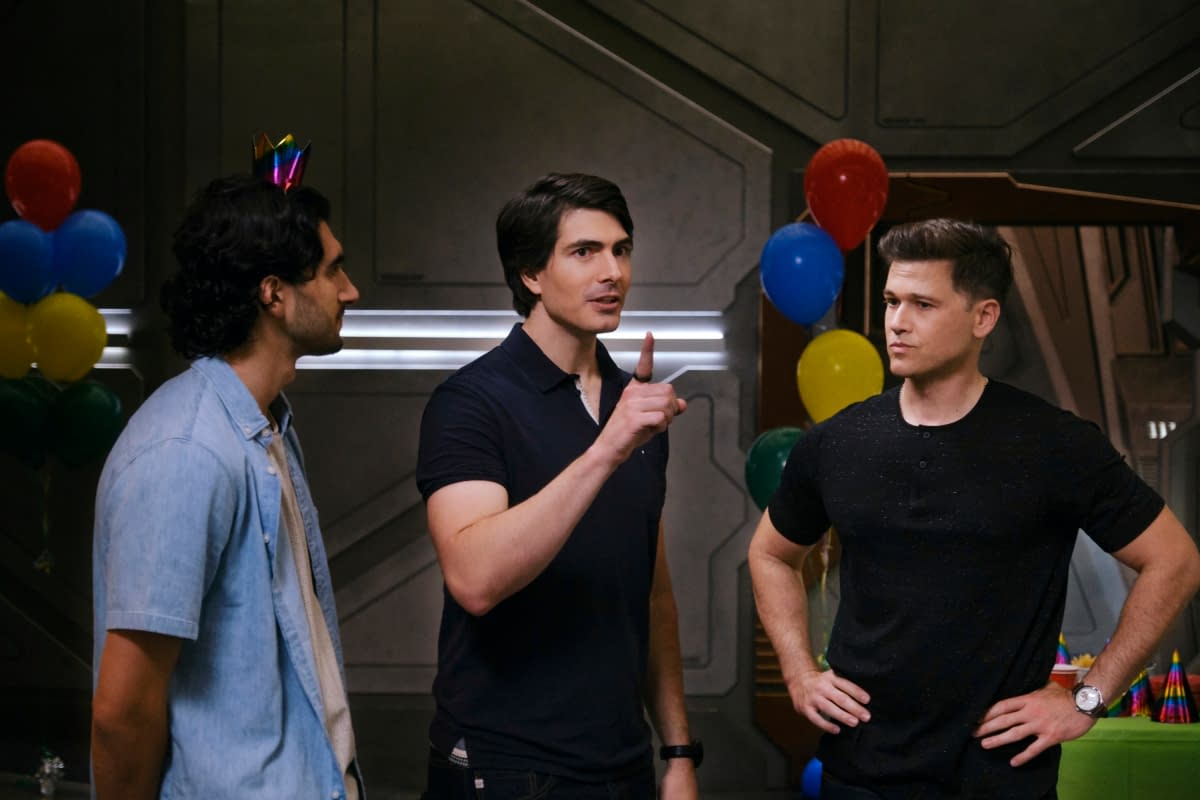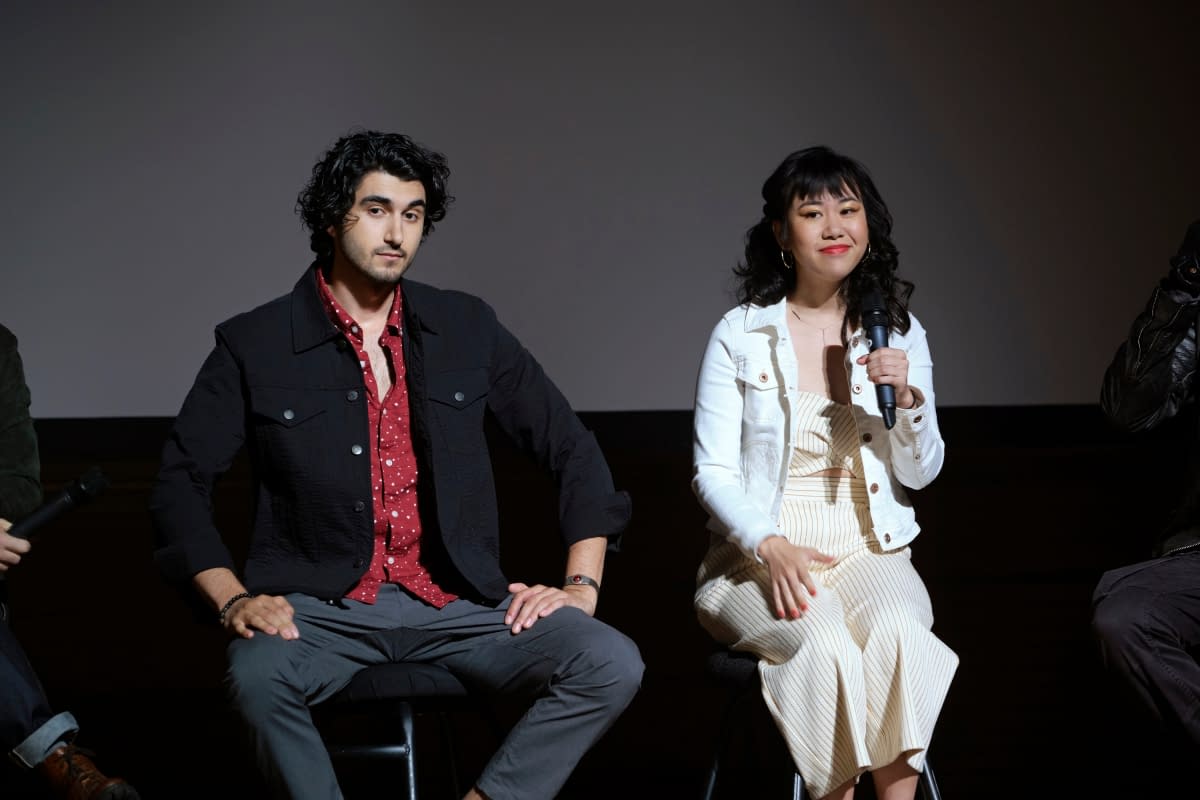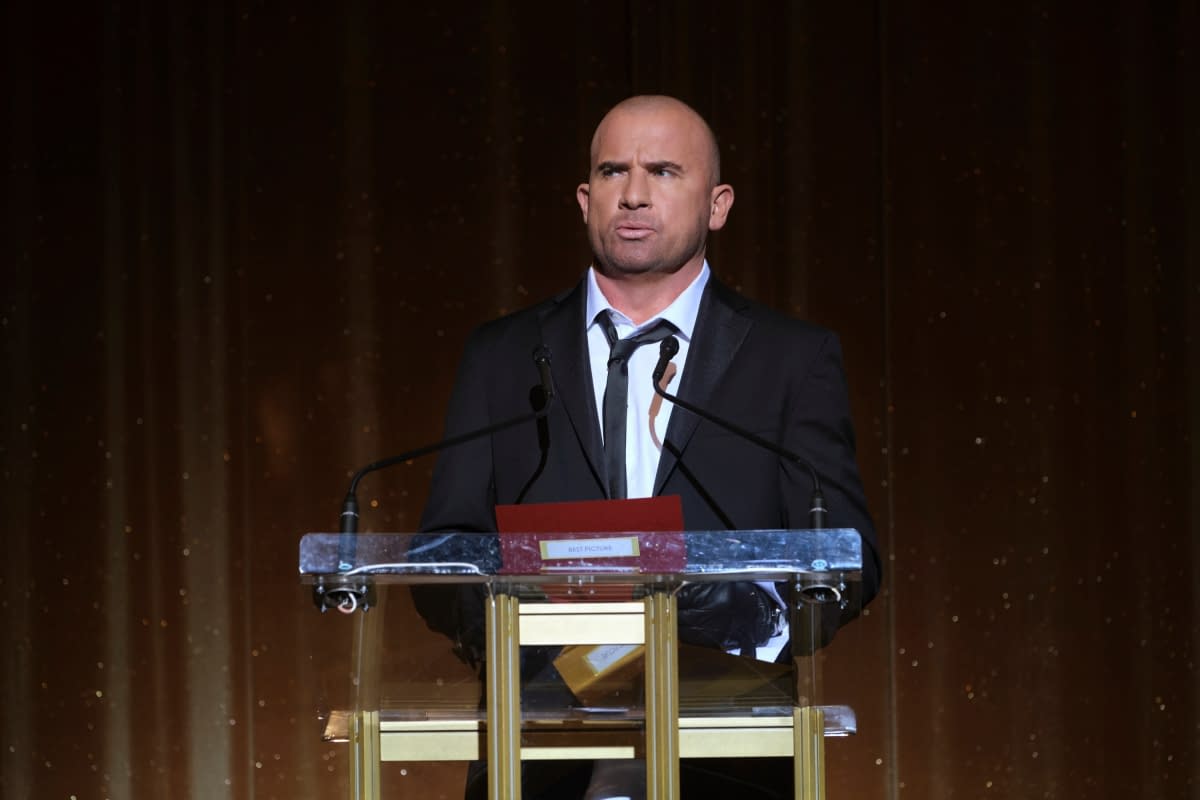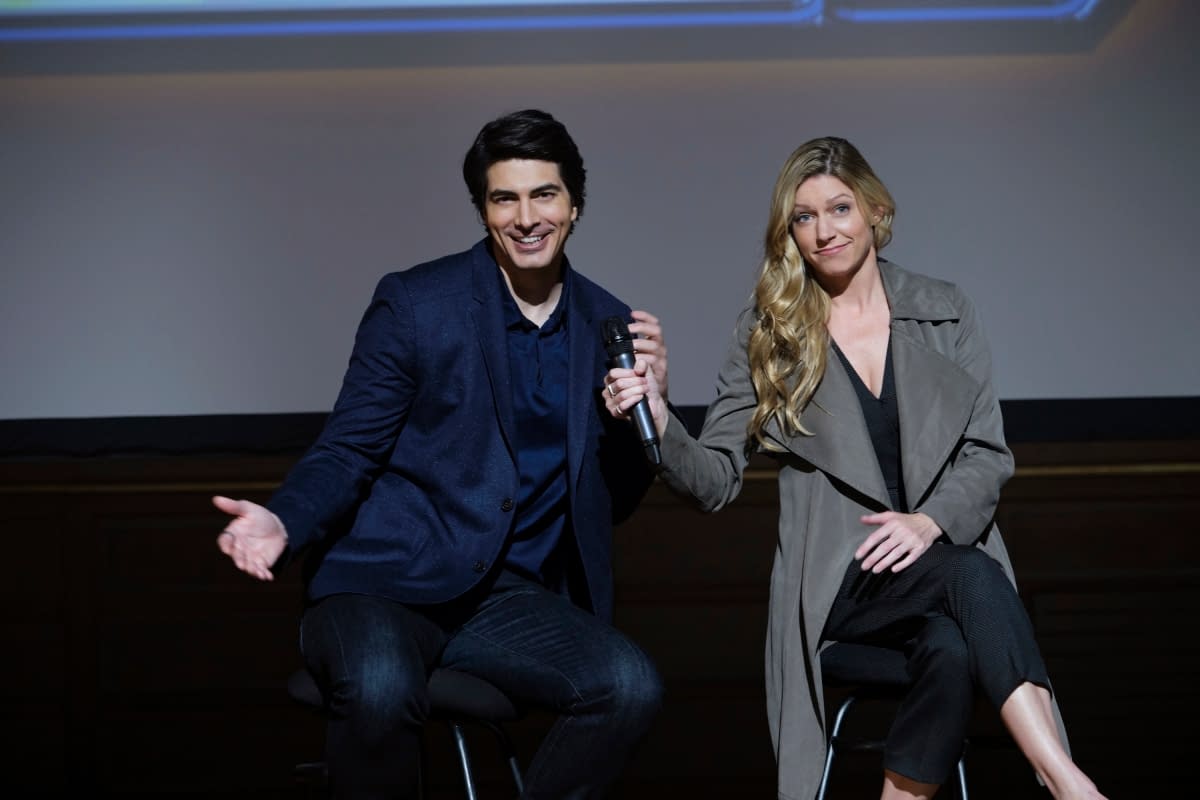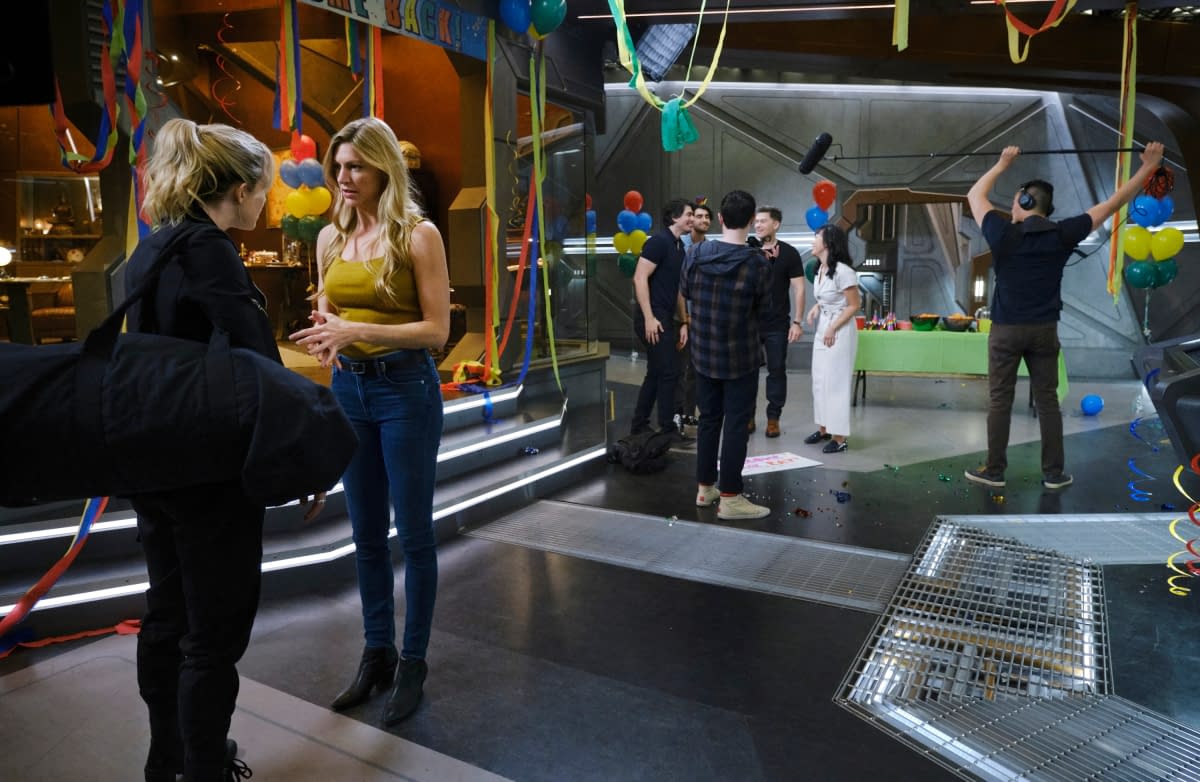 Some of those changes are taking place behind the camera, too. A little more than a week after Marc Guggenheim revealed that he was directing an upcoming Legends episode (and thank those who are supporting him during this creative "leap"), the series' new director shared some looks at what the experience was like – including the "official director's winter coat":
https://youtu.be/dVuUd6QS9EY
Enjoyed this article? Share it!