Defiant Matt Riddle to WWE Hall-of-Famer: I'm Not Gonna Wear Shoes
Troublemaking bro Matt Riddle is back at it again, disrespecting a wrestling legend. Riddle was interviewed by UK tabloid The Sun, where Riddle was asked about Booker T's recent comments suggesting Riddle stop going barefoot and put on a pair of wrestling boots. Riddle wasn't having it.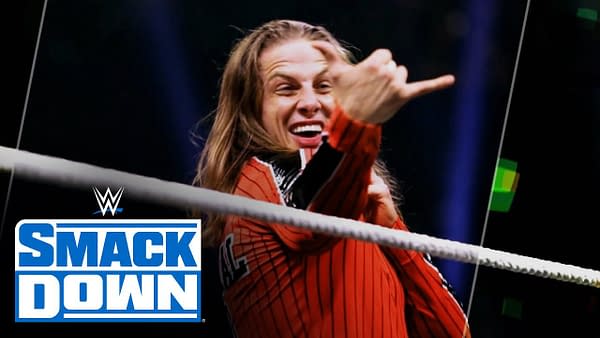 "I don't know what's up with this guy," the shoeless superstar said. "He's always got something to say. I'm not gonna wear shoes. I've been doing this stuff for a long time now, been doing it barefoot, pretty successful."
Of course, Booker isn't just being old-fashioned. Wearing shoes offers protection and support to the feet. It also helps prevent the spread of athlete's foot. And it prevents perverts from getting off on your feet. The Chadster wears shoes regularly. I wear them in the shower. I wear them while having sex with my wife, Keighleyanne. She complains about it, but hey, safety first. But Riddle was unrepentant.
"I'm not saying there isn't a toe injury out there," Riddle said. "That could happen. But at the same time, you can say the same thing about my hands, like I don't wear gloves or I don't wear a mouthpiece so I'm gonna lose a tooth."
"It's pro wrestling, it's sports entertainment," Riddle continued. "It's a crazy live show. Anything can happen, you know. So eventually, I might stub a toe. I might twist an ankle or I might break a finger. You know, I might lose a tooth, I've already lost a couple, things happen. You know, so, I mean (Booker), I respect you. But I'm probably still not gonna wear shoes bro. I'm sorry."
Matt Riddle should probably reconsider, but he probably won't. People who don't wear shoes clearly have issues with critical thinking, and no amount of advice is going to change their minds.