"DMZ": Ava DuVernay Signals First Day of Shooting on HBO Max Series Pilot
Ava DuVernay's upcoming series adaptation of Vertigo comic DMZ is climbing up our list of series to keep our eyeballs on if it gets the greenlight, so today's update from DuVernay was exactly the kind of thing we'd been waiting for. Taking to Twitter, the writer-director-producer posted an official notification that shooting was underway – with teaser image. DuVernay is directing the pilot for HBO Max, written by Roberto Patino (Westworld) and with Matthew Lloyd (Daredevil) serving as cinematographer:
Rosario Dawson (Briarpatch) is set to lead the series as medic Alma Ortego, and last month we learned that Benjamin Bratt (Law & Order, Modern Family) was also set to join the pilot as a series regular.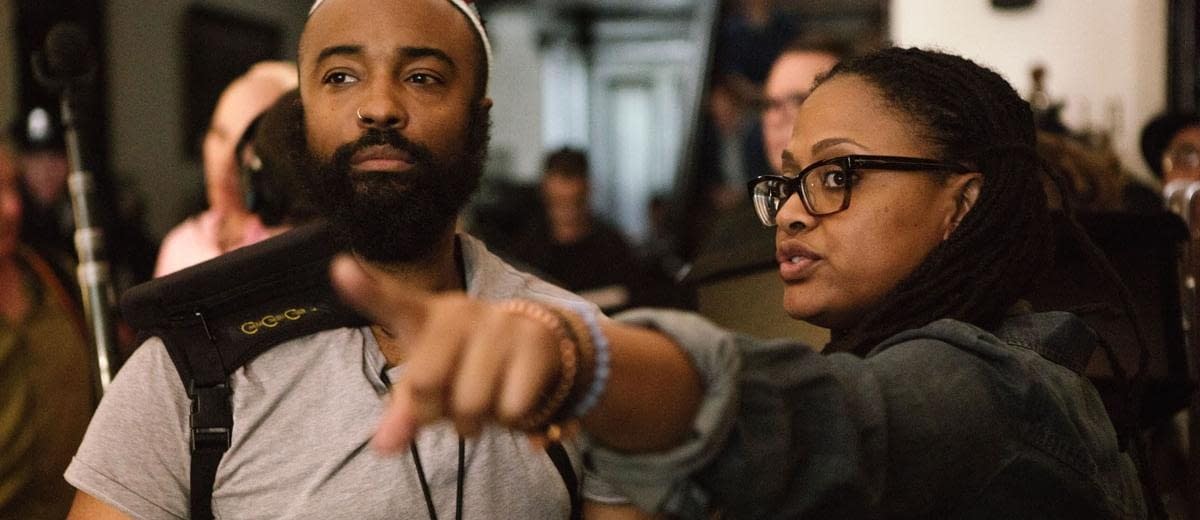 Written by showrunner and executive producer Patino, the pilot finds the U.S. in the midst of a new civil war that leaves Manhattan a demilitarized zone (or "DMZ"). Dawson's medic Ortego goes on a harrowing journey of saving lives while desperately searching for her lost son. As she contends with the gangs, militias, demagogues and warlords that control this lawless no man's land, she becomes the fierce, unlikely source of what everyone here has lost – hope.
Known as a wildly magnetic, affable, and equally influential man, Bratt's Parco Delgado is the popular (and deadly) leader of one of the most powerful gangs in the DMZ. He wants to rule the DMZ – and will stop at nothing to secure that outcome.
"DMZ is a special project to me as it marks a key collaboration with my company ARRAY Filmworks, the excellent team at Warner Bros TV and the dynamo Roberto Patino. We've all worked diligently on this material and I've witnessed Roberto in action. He's insanely talented and cares about telling stories with maximum impact and imagination. I'm eager to share this one with DC fans." One major thing that both DuVernay and Patino have in common? Both signed overall creative and production deals with Warner Bros Television towards the end of 2018. Production on the adaptation's pilot is expected to begin in early 2020, ahead of WarnerMedia's launch of new streamer HBO Max.