"Doctor Who": BBC Honors 11th Doctor's Best "Geronimo!" Moments [VIDEO]
We're less than two weeks away from a new series of Doctor Who. The BBC are keeping up interest by releasing another video compilation on the official Doctor Who YouTube Channel. This time it's the 11th Doctor's turn.
Matt Smith's star-making performance might be the most unexpected and unpredictable turn of any actor to play The Doctor. He used his tall and lanky body for slapstick comedy. Showrunner Steven Moffat also took advantage of his eccentricity to deliver an almost endless series of oddball speeches throughout his run.
The 11th Doctor also launched the biggest list of memes and trends: fish fingers and custard, "Bowties are cool", "fezzes are cool" and so on. Moffat also established the 11th Doctor as the most kid-friendly Doctor in the show's modern era.
Where David Tennant was positioned as every girl's sexy geek boyfriend, Smith's Doctor was more like every kid's nerdy-but-cool big brother. Smith's special talent was to play The Doctor as an old man in a young man's body. He made wearing a tweed jacket cool for the first time ever in history.
Smith's first series, also Moffat's first as showrunner, was a near-perfect season of big ideas and crazy timey-wimey whimsy. The life and mystery of River Song (Alex Kingston) became a major part of Smith's time on the show. It also put Karen Gillan on the map as Amy Pond.
"Doctor Who": Highs and Lows of the Moffat Era
Unfortunately, their next seasons also showcased Moffat's storytelling excesses. The storylines became hopelessly mired in an increasingly convoluted continuity that threatened to eat its own tail. That included the secret origin of River Song. Moffat's signature timey-wimey storylines became almost Marvel Comics levels of insanely contrived.
Smith's run also introduced Jenna Coleman as Clara Oswald, though her plotline as the "Impossible Girl" didn't really work or seem to solve anything. Moffat admitted the pressure to keep coming up with new ideas for the show drove him to it. I can't blame him for that, since the show uniquely eats up ideas like a shark endlessly demanding chum.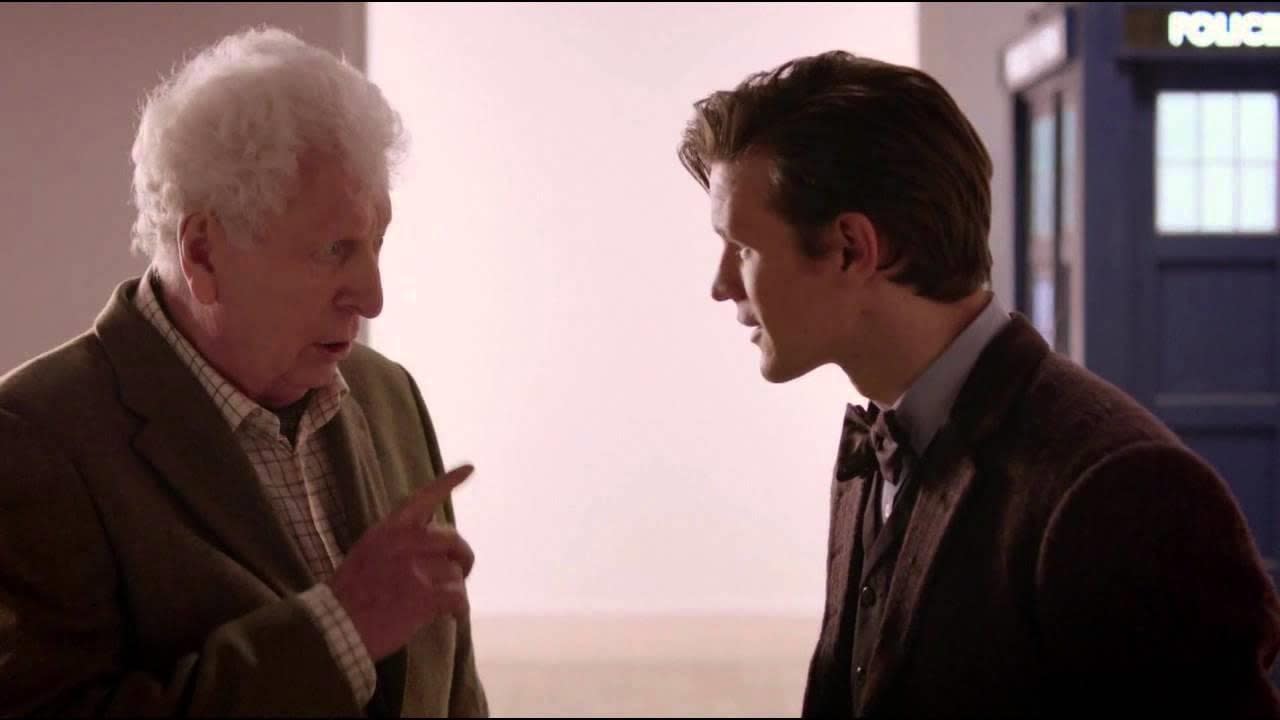 That said, the show was never boring, always insisting on fun. Neil Gaiman wrote the episode where the TARDIS became human and met the Doctor for the first time. With "The Day of The Doctor", we got possibly the best multiple-Doctor crossover that also introduced John Hurt as the War Doctor and brought back Tom Baker for the first time in decades. And of course, we got Smith delivering one of the most poignant regeneration speeches as his swan-song. The highs of his run always overshadowed the lows.