'Doctor Who': Big Finish Audio Drama Adapts 4th Doctor's 80's Comics [TRAILER]
Big Finish Productions released a trailer on Thursday announcing the Doctor Who audio drama adaptation of the Fourth Doctor's comic book adventures that originally ran in the early 1980s.
Back in the early 80s, Doctor Who Monthly magazine ran comic strips featuring The Fourth Doctor drawn by Watchmen co-creator and artist Dave Gibbons and written by many 2000AD stalwarts like Pat Mills, John Wagner, Steve Moore, and Steve Parkhouse.
Of course, Tom Baker will portray The Fourth Doctor in the audio adventures.
In case you need reminding, Mills is the creator of Judge Dredd, Nemesis the Warlock, ABC Warriors and Slaine, amongst many other characters in 2000AD, and Wagner co-created Strontium Dog and Button Man, and has been writing and overseeing Judge Dredd for over 40 years now. The late Moore mentored a teenage Alan Moore into writing comics. Steve Parkhouse wrote for Warrior and is the creator and writer of the Dark Horse comic Resident Alien, which has been picked up for a TV series by the SyFy Channel.
See? Doctor Who really does link together everything the universe after all!
The first release will adapt the first two Fourth Doctor comics adventures: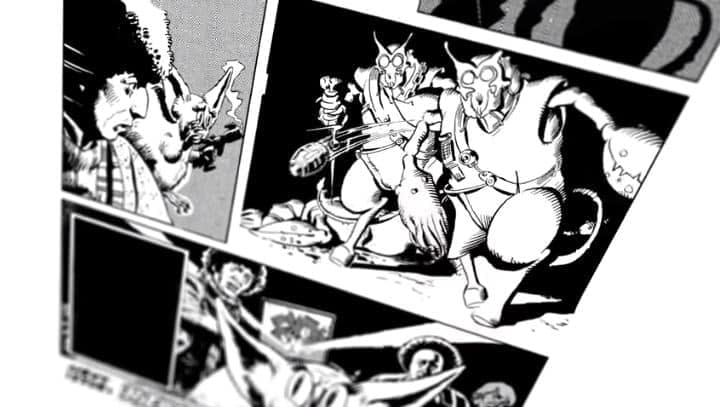 Doctor Who and the Iron Legion (adapted by Alan Barnes)
1979 AD! Led by the terrible General Ironicus, the mighty Iron Legion – robot veterans of the Eternal War – have come, seen and conquered the English village of Stockbridge!

Caught up in the mayhem, the Doctor pursues the Legion back through the great Dimension Duct to their place of origin – an alternative Earth where Rome never fell…

But can he survive the horrors of the gladiatorial Hyp-Arena long enough to uncover the terrifying secret at the heart of the Galactic Roman Empire?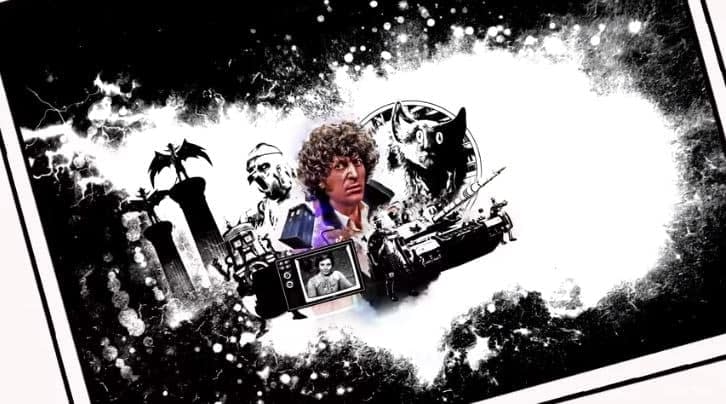 Doctor Who and the Star Beast (adapted by Alan Barnes)
1980 AD! In Yorkshire, the authorities have dismissed reports that an Unidentified Flying Object was seen plummeting towards the ground… moments before the explosion that destroyed the Blackcastle Steel Mills. After all, Blackcastle is the last place on Earth aliens would ever want to visit…

Local teenagers Sharon and Fudge know better. 'Cos they've found an actual space alien hiding in the allotments. He's their alien. Their secret. And his name is… The Meep.

He's not the only alien in Blackcastle, though. His pursuers, the terrible Wrarth Warriors, are on his trail, along with their unwitting accomplice: The Doctor!

From the comic strips written by Pat Mills and John Wagner, with art by Dave Gibbons
Doctor Who: The Comic Strip Adventures Volume 1 can be ordered from Big Finish now as a CD or digital download.