"Doctor Who": Could We Get a "Ruth Doctor" Spinoff? [OPINION]
The biggest surprise of Doctor Who Series 12 was not the reappearance of Captain Jack Harkness (John Barrowman). It wasn't even the revelation of the Timeless Child. No, the biggest shock was the reveal of a secret, previously unknown Doctor.
This Doctor is linked to the secret of the Timeless Child. Neither she nor the current Doctor (Jodie Whittaker) remember each other. Each could be a past or future regeneration of the other. However, all signs suggest she comes from a time even before the life of the First Doctor (William Hartnell). For starters, she was on the run from a covert and ruthless black ops division of the Time Lords. She comes from a time before Gallifrey was destroyed.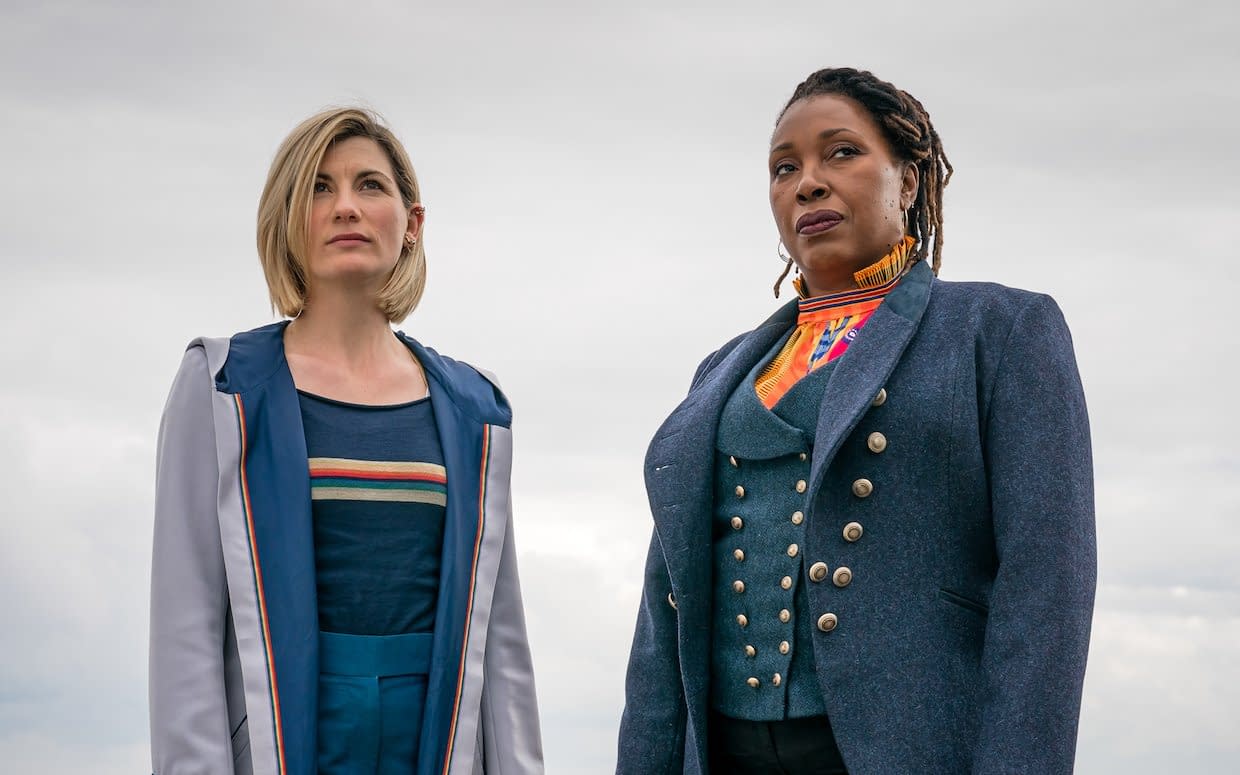 Jo Martin, a series regular on the BBC's hospital drama Holby City, took to the role like she was always the Doctor. She exuded authority, command, and a no-nonsense ruthlessness that shocked even the 13th Doctor. Fans loved her and took to her immediately.
This Doctor might just be the best thing showrunner Chris Chibnall created for the show – giving himself a lot of options for what to do with her. I wonder if he's going to use any of them.
A "Doctor Who" Spinoff Show?
This Doctor could very easily carry her own show – Martin is more than charismatic and strong in presence enough to carry her own show. That's unlikely to happen, since another Doctor Who show could be seen as diluting the mothership show.
More Crossover Episodes?
I'm sure if there are good stories to tell, more team-ups between the two Doctors would be welcome. They bounce off each other very well. The same person, yet different. This seems the easiest and most obvious route to go.
Stand-alone Episodes?
If Chibnall wanted to, he could have stand-alone episodes featuring this Doctor on her own adventures – or she could appear in stand-alone specials. Sometimes, shows feature other supporting characters as a way to save on the budget (probably not in this case) or to give the main cast a break in the schedule. This could also serve to test a "backdoor pilot" for a new Doctor taking over or the viability of a spinoff/special.
All this is pure speculation, of course. Chibnall might not do any of the above at all. It just shows how writers create as many options and opportunities as possible to generate future stories: a skill and an art to serial storytelling that's fascinating to follow.