Doctor Who Series 13 Rumours That Probably Aren't True (But Could Be?)
The 13th series of Doctor Who is currently still filming in the UK and months away from premiering. Official news has been sparse since the announcement of popular comedian (in the UK) John Bishop as new companion Dan. The BBC has been very good at radio silence barring announcing the show's premiere date, so fans have been going around spreading all kinds of rumours about the show.
To fall down the rabbit hole of Doctor Who show rumours is a surreal experience. The rumours they come up with are often totally made up or just assumed from the tiniest bit of rumour blown up out of proportion. To look at Doctor Who rumours is not just to indulge in fantasy football, it's to see the degree of fan engagement. In these rumours, you can see what fans like and don't like and wish would come true. It's an extended game of fanfic, really. The reality of Doctor Who story revelations and casting has almost always been something the fans weren't expecting. If it's something the fans wanted, it's often in a way they didn't expect and then eventually accepted. To see these rumours is to see where the fans' heads are at.
Jodie Whittaker is Leaving Doctor Who After Series 13
This rumour is most likely to be true since the actors playing the current Doctors tend to stick to the "3 seasons" rule to avoid becoming typecast and stuck in the role. All actors want to play different roles rather than be stuck with one role for years. There has been no official announcement from the BBC or Jodie Whittaker's camp, so don't believe anything until an official announcement is made.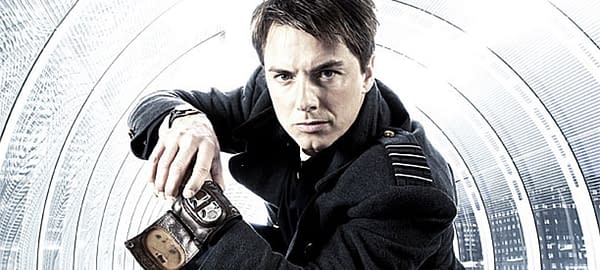 Captain Jack, River Song and Donna Will Appear in Series 13
Some of this is wish-fulfilment, though there might be a grain of truth in John Barrowman making an appearance as Captain Jack since he appeared in the last series with the door left open for him to return. The recent revival of stories of Barrowman's allegedly inappropriate behaviour in the past may kill off that possibility even if it was going to be true, though. Alex Kingston would love to show up as River Song, but that's more her and the fans' wish than truth. Donna Noble (Catherine Tate) doesn't seem to be coming back. There's no story reason for her to, and she was Russell T. Davies' character whose arc was largely finished.
The Doctor is Not Really the Timeless Child
This rumour is really based on nothing more than how much diehard fans – ie fans who of the old show and are insanely obsessed with continuity, old and new – hate the Timeless Child reveal in Series 13. This is the rumour that fans want desperately to be true because they think it breaks the show's canon and continuity. They've been spreading rumours that the Doctor being the Timeless Child is a fake-out and the real Timeless Child is The Master or the Doctor's adopted mother Tecteun. These rumours are really more like retcon fan fiction to get rid of something they hate.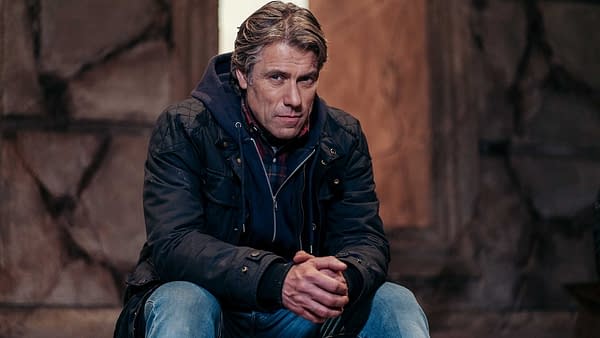 John Bishop is Really the Master
Another rumour pulled from nowhere. Some fans believe popular Liverpudlian comedian Bishop, who plays new character Dan, will have a Gallifreyan fob watch and turn out to be the Master all along. So far there has been no news about whether Sacha Dewan will be returning as The Master. Could this rumour come from certain diehard fans who would rather see a white guy playing The Master Again?
The Doctor Will Split Into Two at Regeneration
The Doctor will split into two Doctors at regeneration so Jodie Whittaker's Doctor will still be around and the new Doctor will exist alongside her. This rumour seems to come from nowhere other than its seeming inspiration from the time David Tennant's 10th Doctor was regenerating and directed the energy into his severed hand, causing it to grow into another 10th Doctor. This rumour feels too convoluted and is highly unlikely to come true.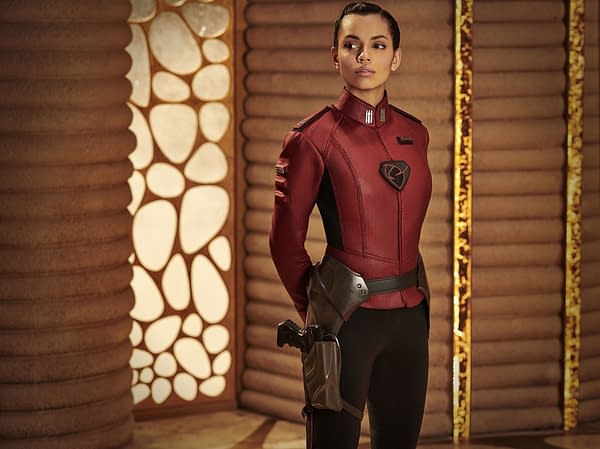 Georgina Campbell will become the next Doctor Who
Georgina Campbell, who has appeared in Black Mirror and Krypton, was rumoured to be the 14th Doctor for a few weeks. This rumour is based on nothing beyond fans just casting about, but Campbell is a rising actress whose profile could just at the right level for her to become The Doctor and become more famous because of that. The past 6 months have seen rumours of every imaginable British actress being cast as the next Doctor with no real basis in reality. What's interesting is the rumour that the BBC are going to cast women as The Doctor for the foreseeable future.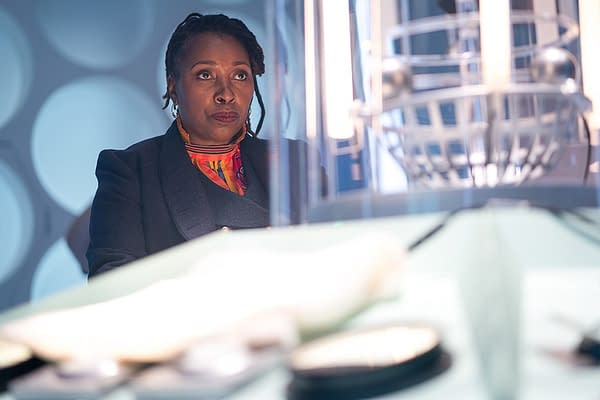 Jo Martin Will Take Over as The Next Doctor Who
The long-running hospital drama Holby City has just been cancelled. That frees up Jo Martin to become the Doctor on a regular basis. The 13th Doctor can regenerate into her, and she takes over the show. She's already a fan favourite. She proved she could carry the show with her two brief appearances on Series 13 alone. We would love to see Martin take over as the Doctor, but who knows. She's already there and canon, so why not let her take over the show? Doctor Who will be back on TV later this year.
And since you're here…
Bleeding Cool TV on Instagram: For all of the stuff too random and bizarre to make the site, make sure to follow us on Instagram (with an official launch on June 19): Bleeding Cool TV (@bleedingcooltv).
BCTV Daily Dispatch: For a look at what's going on across the television and streaming landscape, sign up for Bleeding Cool's daily email round-up of the news you need to know here.