Here is a Look at Lobo From Season 2 of Krypton
Lobo is here ya bastiches, and he is looking pretty spiffy.
The character will be appearing on season 2 of the Syfy series Krypton, played by Emmett J. Scanlon. Everyone's favorite bounty hunter with the genius intellect will be a recurring character. See him in all of his glory below, as revealed on the DC Comics blog: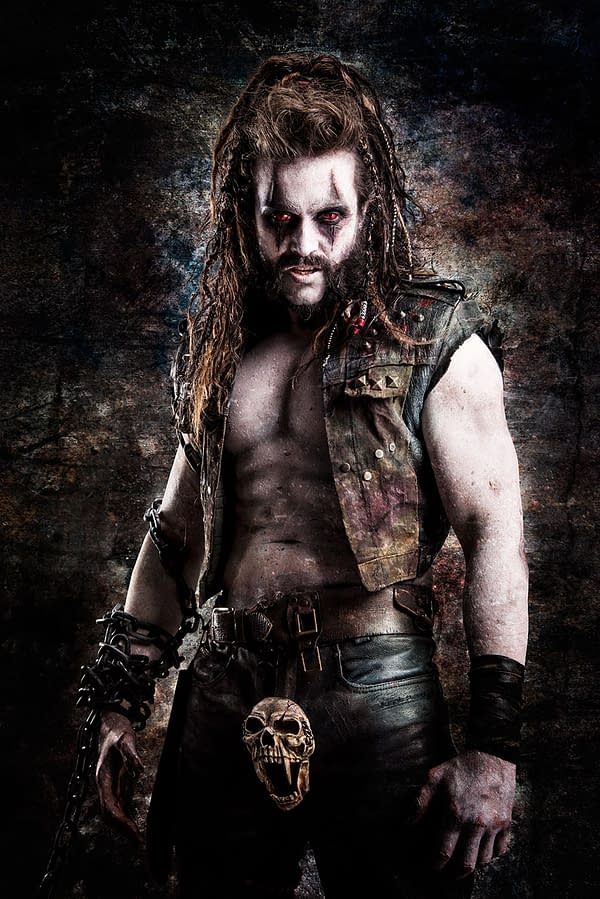 Krypton's take on Lobo will be a ruthless bounty hunter who murdered his entire species, and who possesses a genius level intellect when it comes to matters of warfare, making him a deadly adversary. Imbued with superhuman strength and virtually immortal, Lobo will keep coming until the job is finished. His word is the only thing Lobo holds sacred; and although he'll never violate the letter of an agreement, he might disregard its spirit from time to time!

It remains to be seen how Lobo is portrayed on Krypton, but as his fans know, he isn't always a villain, and lately has been portrayed as more of an antihero. While Lobo's not above lying, cheating, stealing and killing, he is a man of his word when it comes to any contract he takes on, and sometimes those contracts are actually to the benefit of the universe. In fact, this code of his has allowed him to forge understandings and alliances with many of the DC Universe's heroes, including some of the Green Lanterns, Superman and most recently, Batman, who enlisted Lobo into the Justice League of America.
Of course, a Lobo film has also been long-rumored to be on the way, with The Rock, Will Smith, and all sorts of others attached to the project. As always with DC however, the shows will get to it first. Seems like that happens quite a bit, huh?
The second season of Krypton has no confirmed return date as of right now, so we will keep you posted.