The Flash Season 5, Episode 10 'The Flash & The Furious': New Images from Midseason Return
Post-Arrowverse "Elseworlds" crossover, we're certainly ready for "Team Flash" to come back to our screens – and this is especially true given the [major spoiler from the mid-season finale] final scene where we saw Nora (Jessica Parker Kennedy) speed into the future with a message for Eobard Thawne (Tom Cavanagh). . . who she's been working with this whole time?!?!
*GASP!*
Here's a look at the mideseason return of CW's The Flash 'The Flash & The Furious,' premiering January 15th at 8 pm. ET:
https://youtu.be/PeuH5wJ_shc
The Flash season 5, episode 10 'The Flash & The Furious': While Nora (Jessica Parker Kennedy) grapples with the revelation that Thawne (Tom Cavanagh) killed her grandmother, Team Flash must stop the formidable team-up of a newly sprung from jail Weather Witch (guest star Reina Hardesty) and Silver Ghost (guest star Gabrielle Walsh), a new meta-tech villain who can control engines and motorized technology. Meanwhile, Caitlin (Danielle Panabaker) and Cisco (Carlos Valdes) discuss creating a meta-human cure.
Let's take a look! First, we get a trio of images of Barry (Grant Gustin) and Iris (Candice Patton) down in the bowels of S.T.A.R. Labs.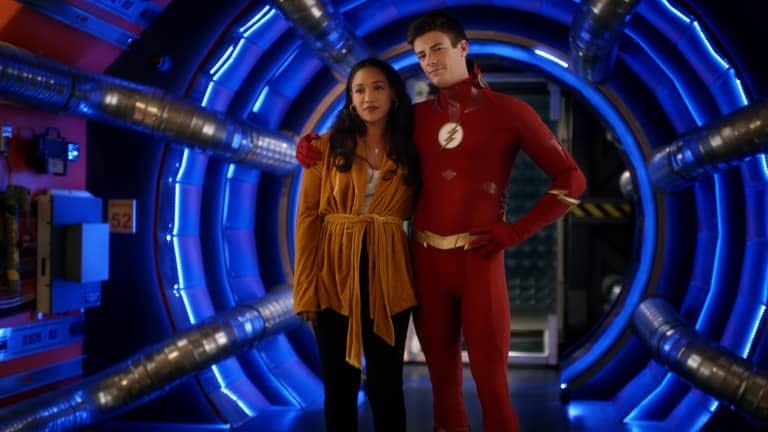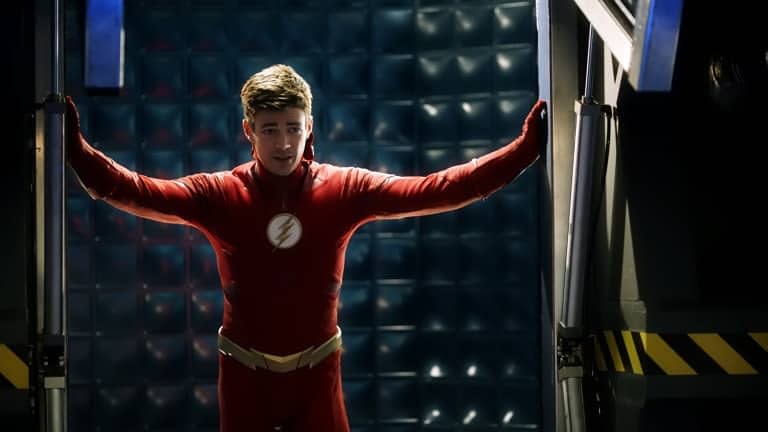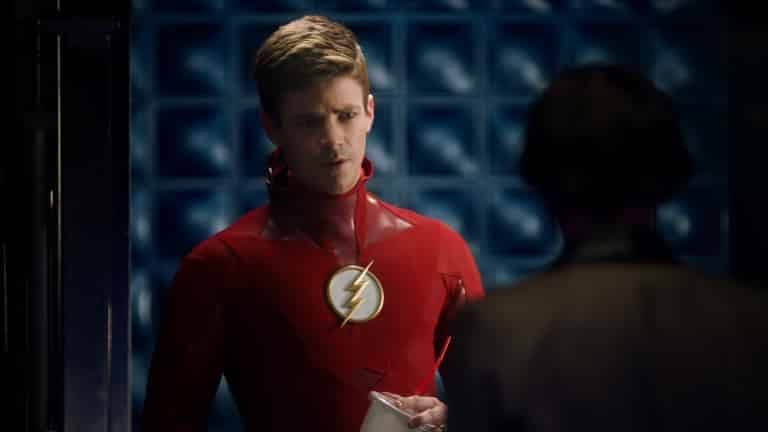 Not a ton of real clues here, but looks like maybe checking in on Weather Witch's staff, which we left locked up down there, or perhaps preparing to imprison either her or her father, whom she demanded they release in her last appearance 'O Come All Ye Thankful.'
Next, we have Barry, Iris, and Nora in what looks like a courtroom.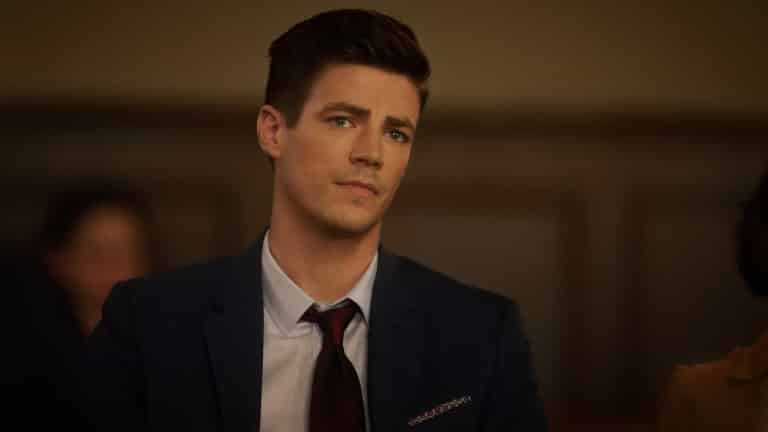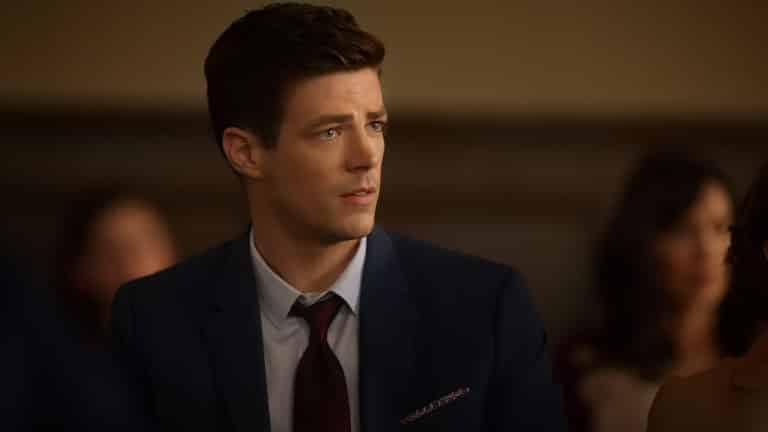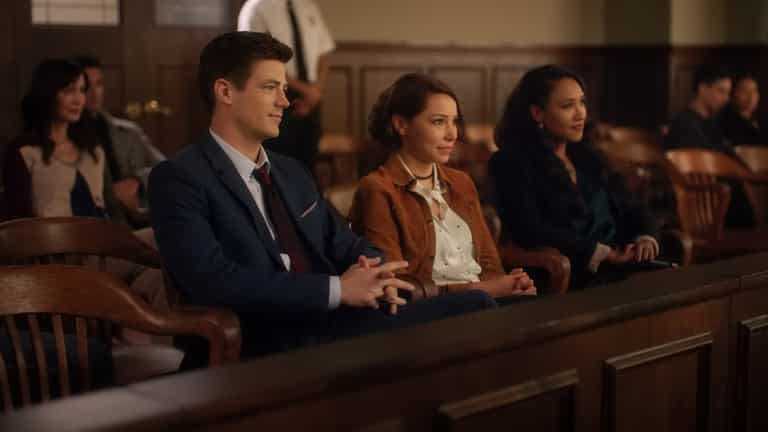 Again, no clue exactly the context here, but maybe a trial for Weather Witch?
Next, to S.T.A.R. Labs for some "Team Flash" team-ups, with appearances by Cisco (Carlos Valdes) and Caitlyn (Danielle Panabaker).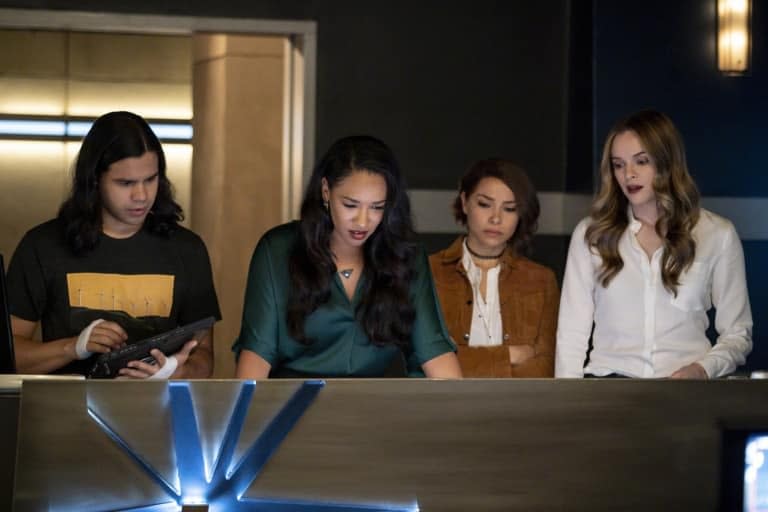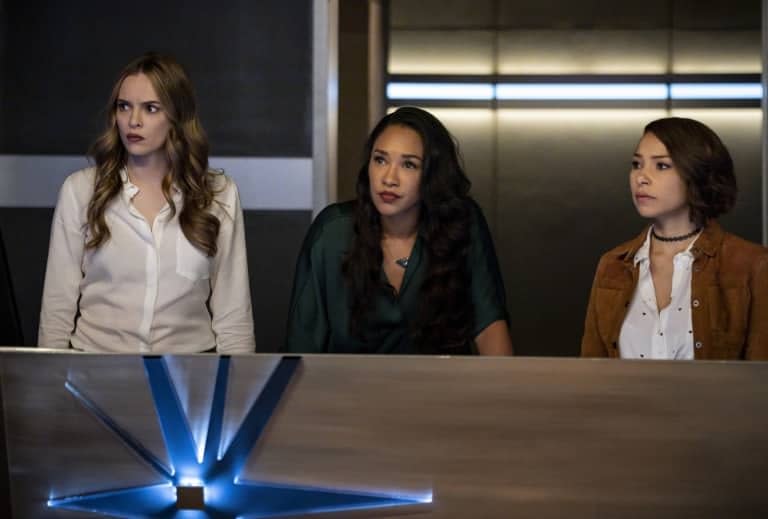 Oh, hey, look who decided to show up! It's Killer Frost. While I really like Caitlyn, it's fun to let Killer Frost run around and play sometimes. No doubt she will have some strong opinions on Caitlyn and Cisco looking for a meta-human "cure."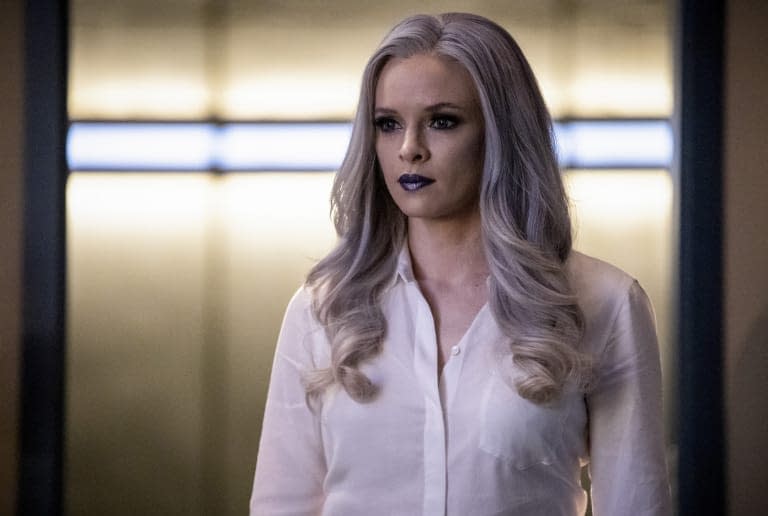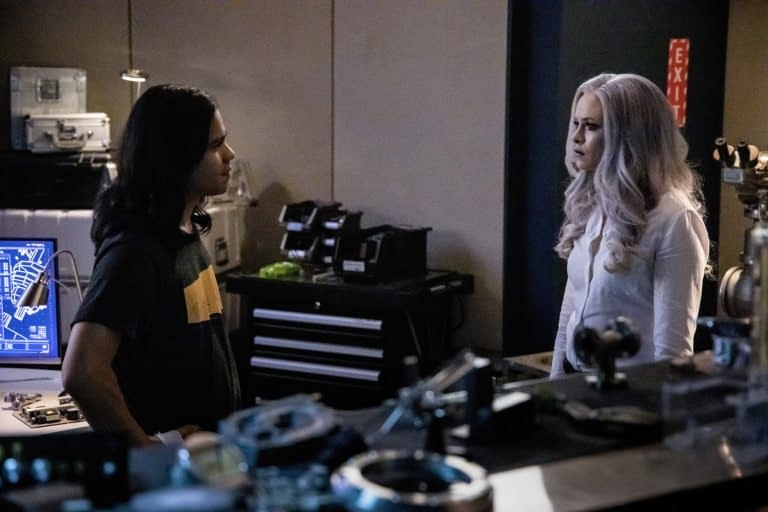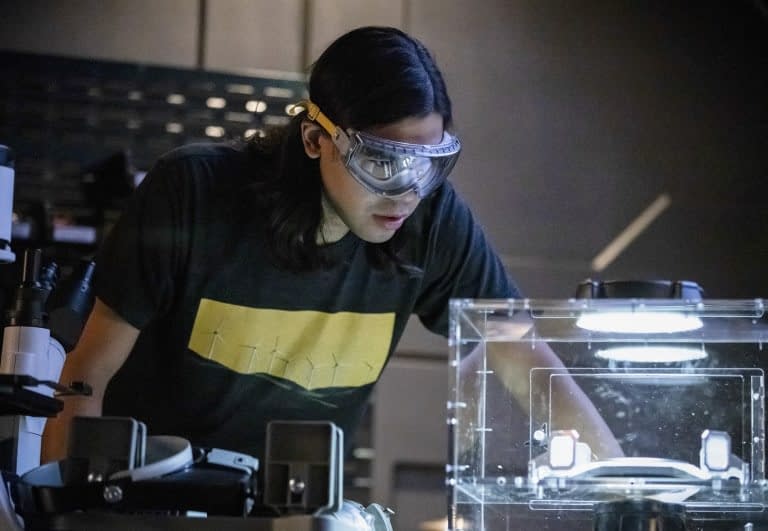 And here's the opposite of that – likely Caitlyn making the contrary argument.
Who knows? Maybe both of them agree?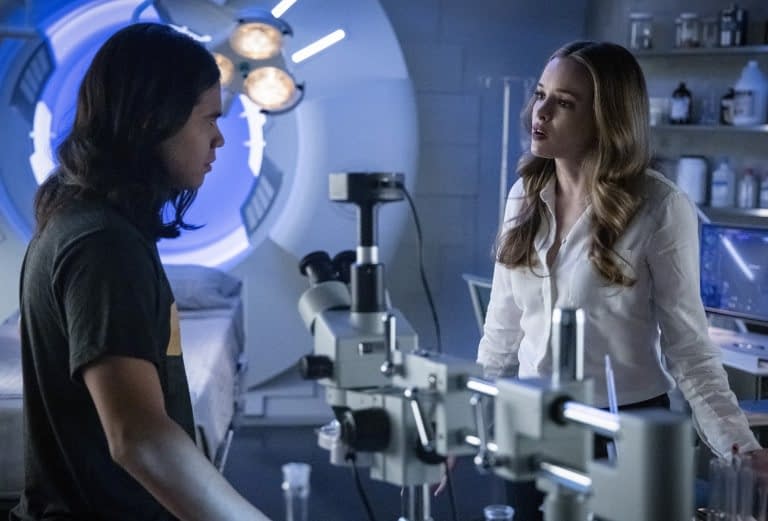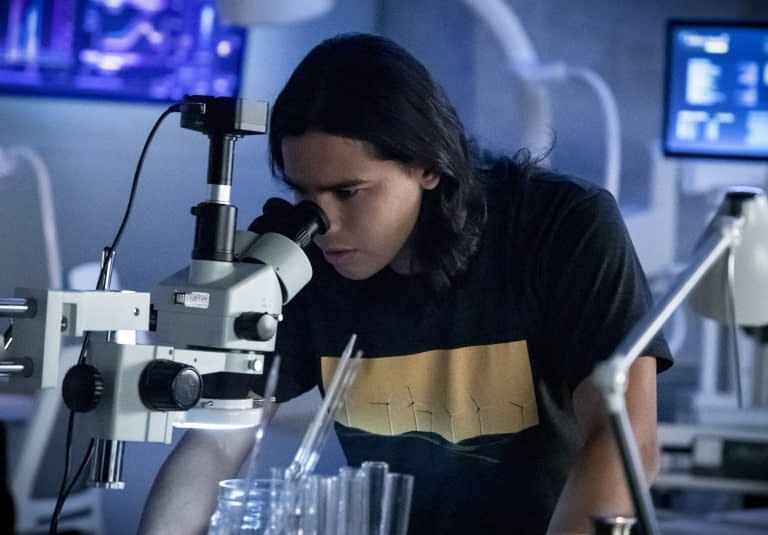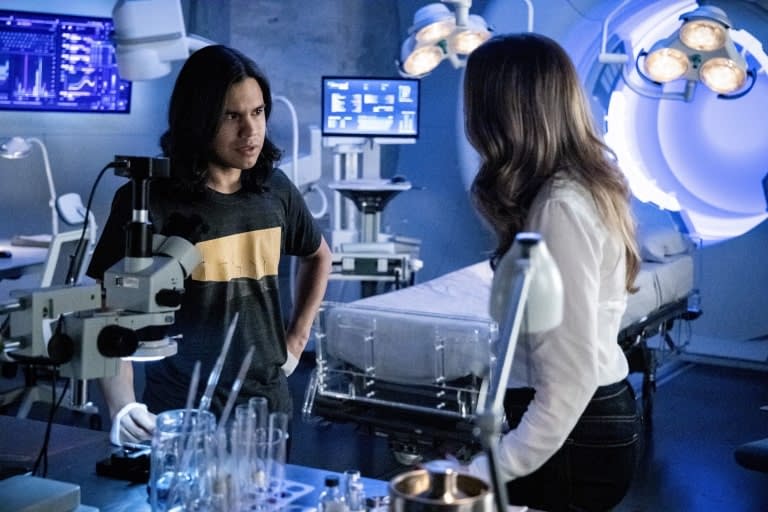 Not a ton of clues here, but we wouldn't want real spoilers – would we?
We'll find out what it all means when The Flash returns to the CW on Tuesday, January 15th – but need a quick reminder of what has happened so far this season? Look no further than our handy season rewind!