What's that you said? It's never too early to start thinking about the fall television season? Well, it looks like FOX heard you. From returning eyeball juggernauts like The Masked Singer and Family Guy to new series like Tom Payne and Michael Sheen's Prodigal Son, here's a rundown on when your favorite shows are set to return or debut. Oh, and don't think they forgot about the Emmys, the NFL, or WWE SmackDown Live – as you're about to see:
Sunday, September 22nd
8:00-11:00 PM ET/ 71ST PRIMETIME EMMY AWARDS (LIVE)

https://www.youtube.com/watch?v=26C6JqBdb20
Fox's PRODIGAL SON is a fresh take on a crime franchise with a provocative and outrageous lead character and a darkly comedic tone, from Emmy Award-nominated executive producers Greg Berlanti and Sarah Schechter ("Riverdale," "You") and writers Chris Fedak ("Deception," "Chuck") and Sam Sklaver ("Deception," "Bored to Death"). The series stars Tom Payne ("The Walking Dead") as the son of a convicted serial killer (Emmy Award and Golden Globe nominee Michael Sheen, "Masters of Sex," "Frost/Nixon"), who has made hunting murderers his life's work. The series also stars Bellamy Young ("Scandal"), Emmy Award and Golden Globe nominee Lou Diamond Phillips ("Longmire," "Stand and Deliver"), Halston Sage (THE ORVILLE), Aurora Perrineau ("The Carmichael Show"), Frank Harts ("The Path") and Keiko Agena ("Dirty John").
Monday, September 23rd
8:00-9:00 PM 9-1-1 (Season Three Premiere)
9:00-10:00 PM PRODIGAL SON (Series Premiere)

Tuesday, September 24th
8:00-9:00 PM THE RESIDENT (Season Three Premiere)
9:00-10:00 PM EMPIRE (Season Six Premiere)

Wednesday, September 25th
8:00-10:00 PM THE MASKED SINGER (Two-Hour Season Two Premiere)

Thursday, September 26th
7:30 PM-CC ET live/ 4:30 PM-CC PT live THURSDAY NIGHT FOOTBALL (Season Two Premiere)

Created and executive-produced by Emmy Award winner Emily Spivey ("The Last Man on Earth," "Parks and Recreation," "Saturday Night Live"), Fox's BLESS THE HARTS follows the Harts, a Southern family that is always broke, and forever struggling to make ends meet. They one day hope to achieve the American dream, but they're already rich – in friends, family and laughter. The series features the voices of Academy Award and Golden Globe nominee Kristen Wiig ("Bridesmaids," "Saturday Night Live"), Emmy Award and Screen Actors Guild Award nominee Maya Rudolph ("The Good Place," "Bridesmaids"), Emmy Award nominee Jillian Bell ("Workaholics," "Fist Fight"), Ike Barinholtz ("Blockers"), Fortune Feimster ("Office Christmas Party," "Chelsea Lately"), Drew Tarver ("The Other Two") and Mary Steenburgen ("The Last Man on Earth," "Curb Your Enthusiasm"). Executive producers on the series include Academy Award winners Phil Lord and Christopher Miller ("Spider-Man: Into the Spider-Verse," "The LEGO Movie" franchise, "The Last Man on Earth") and Kristen Wiig.
Sunday, September 29th
8:00-8:30 PM THE SIMPSONS (Season 31 Premiere)
8:30-9:00 PM BLESS THE HARTS (Series Premiere)
9:00-9:30 PM BOB'S BURGERS (Season 10 Premiere)
9:30-10:00 PM FAMILY GUY (Season 17 Premiere)

https://www.youtube.com/watch?v=oL-gvYvyWgA
Executive producer Jason Katims ("Friday Night Lights," "Parenthood") and writer Annie Weisman ("About A Boy," "Desperate Housewives") bring you ALMOST FAMILY, the story of an unusual family formed through extreme odds, exploring such hot-button issues as identity, human connection and what it truly means to be a family. An only child (Brittany Snow, the "Pitch Perfect" franchise, "Crazy Ex-Girlfriend") finds her life turned upside down when her father (Academy Award winner Timothy Hutton, "American Crime," "Ordinary People") reveals that, over the course of his prize-winning career as a pioneering fertility doctor, he used his own sperm to conceive upwards of a hundred children, including two new sisters (Megalyn Echikunwoke, "The Following," "90210," and Emily Osment, "The Kominsky Method," "Young & Hungry"). As these three young women slowly embrace their new reality, they will attempt to form an untraditional bond as sisters, even as they must welcome a tidal wave of new siblings into their rapidly expanding family. Based on the original Endemol Shine Australia series, "Sisters," from Jonathan Gavin and Imogen Banks, the series also stars Mustafa Elzein ("Sequestered"), Mo McRae ("Big Little Lies," "Pitch") and Victoria Cartagena ("Manifest").
Wednesday, October 2nd
8:00-9:00 PM THE MASKED SINGER (Time Period Premiere)
9:00-10:00 PM ALMOST FAMILY (Series Premiere)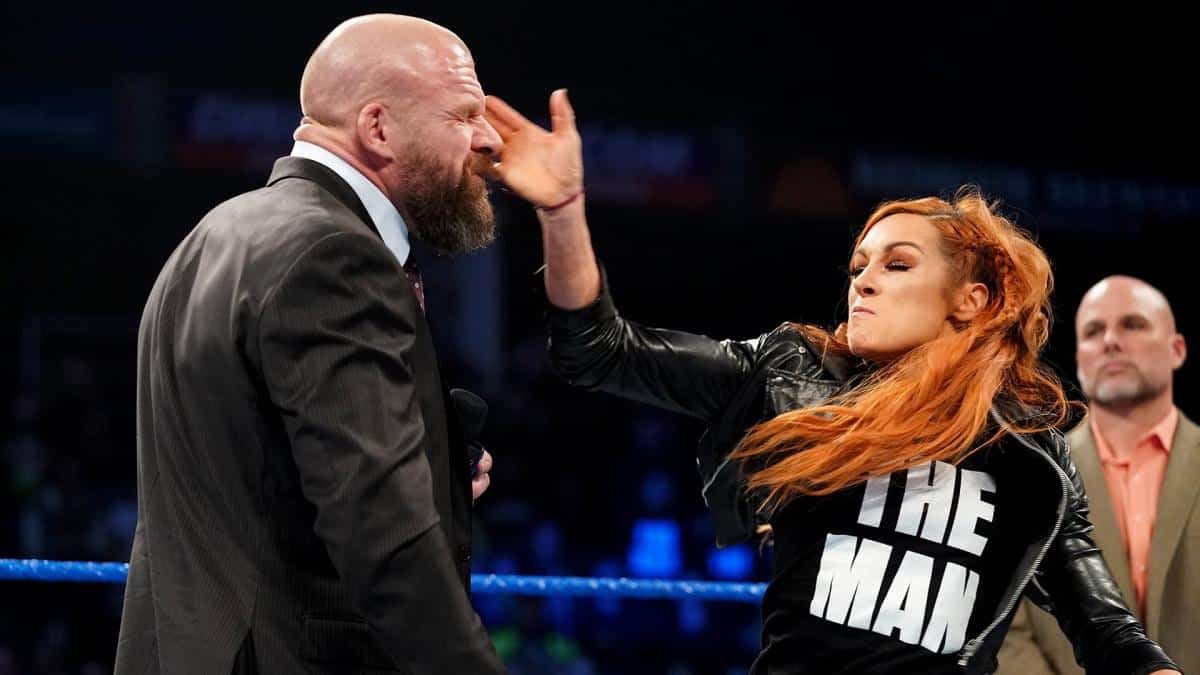 The weekly, two-hour live event will air 52 weeks a year, offering fans a unique combination of edge-of-your-seat action, unpredictable drama and world-class athleticism. WWE's SmackDown Live has helped launch the careers of pop-culture icons Dwayne "The Rock" Johnson, John Cena, Undertaker, Triple H, "Stone Cold" Steve Austin and The Bella Twins.
Friday, October 4th
8:00-10:00 PM WWE'S SMACKDOWN LIVE (FOX Sports Premiere)
Enjoyed this article? Share it!