Gotham Season 4: Saying Goodbye to Drew Powell
Sometimes the worst part of a season finale is saying goodbye to old friends. Series move on, and a character you love might end up dropping down an elevator shaft or being blown up by a landmine. It's just the way television works, and this season we had a few longtime favorites depart their series. On Gotham, death doesn't seem to take often, and Butch Gilzean is a good example of that. The character, played by Drew Powell, has had a ton of horrible things happen to him and he kept coming back. But this latest blow looks to be the end.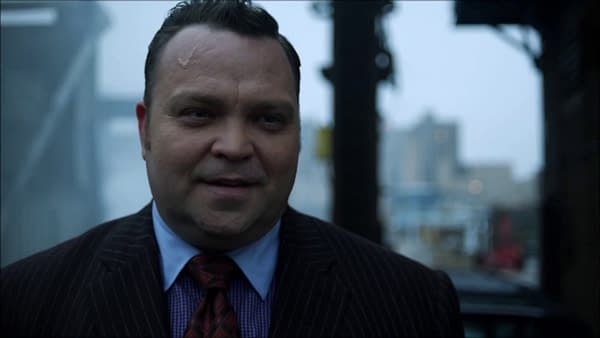 We first met Butch in the pilot episode as he was "tuning-up" a guy in the alley behind Fish Mooney's (Jada Pinkett Smith) place. He allowed a young Oswald Cobblepot (Robin Lord Taylor) to take a few swing son the guy with a bat before Jim Gordon (Ben McKenzie) stepped in.
Butch was extremely loyal to Fish but got caught up in the battle between her and Cobblepot, which ended with him being brainwashed into serving the Penguin. You had to feel for the guy as he fought against his conditioning on the roof when Fish and Penguin went after each other. But Butch always found a way to survive, even when he had his hand chopped off and sent to work for Galavan (James Frain) where he met and fell in love with Tabby (Jessica Lucas).
He would go on to take over the city's crime at one point, but things never stayed good for Butch. He eventually got into it with the Riddler (Cory Michael Smith) and crossed paths with Barbara Kean (Erin Richards), who shot him in the head at the end of season 3. This is when we discovered that his real name wasn't Butch at all, but rather Cyrus Gold. His body was dumped in Slaughter Swamp where it came in contact with the Indian Hill toxic waste and turned him into Solomon Grundy.
He spent the early part of season 4 as the unintelligent Grundy, following Nygma around until eventually his brain started working again and he hooked up with Penguin, who promised to get Huge Strange (B.D. Wong) to cure him. And the Penguin was true to his word. As Butch and Tabby were reunited and ready to be together, Oswald shot him dead. Seems he still held a grudge against Tabby for her killing his mother, and he played the very long game to turn around and kill someone she loved.
Gotham is coming back for one more season, and it's not impossible for them to decide to keep Butch around. There's always a way to bring back a dead character, especially on a show like this. Lazarus Pit, Black Lantern Ring, twin brother… but with the next season being only 13 episodes and focused on connecting all the dots to the Batman we know and love, it would make sense if they just let Butch Gilzean rest in peace… finally.
---
---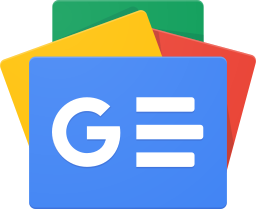 Stay up-to-date and support the site by following Bleeding Cool on Google News today!