Gotham Season 4: When Oswald Met Jerome
It seems like Gotham has been on hiatus for a long time now, and we're still almost a month away from it's return. To help bide the time, Fox has released a new video that recaps the season so far and gives us a look at what's coming up. Along with the return comes to recastings as Peyton List will be the new Ivy Pepper / Poison Ivy and David W. Thompson will be the new Jonathan Crane / Scarecrow. List is the third person to play Ivy starting with the young Clare Foley who started in the pilot, then she was aged up to be played by Maggie Geha and now a secret formula has changed her into List. The actress has already been part of the DCU, playing Lisa Snart aka Golden Glider on the Flash. The change from Charlie Tahan, who started as Crane on the series in season one and returned for the start of this year, was made necessary due to scheduling conflicts as they show wanted to move the character up to regular. How the change of actor will be handled remains to be seen.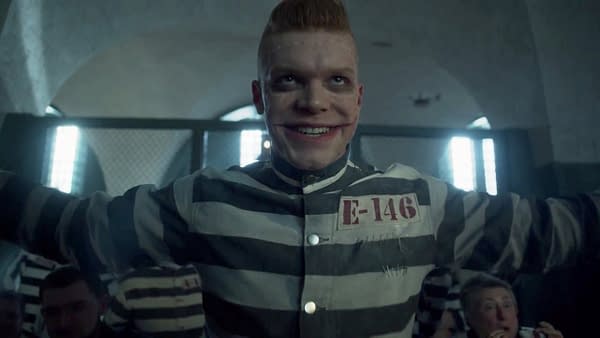 It also appears that Jerome (Cameron Monaghan) will be a big focus when the series returns on March 1st, but producers have come out and said that the character is not the Joker, but more of a precursor to the iconic Batman villain.
https://youtu.be/V9ZOJps-KSU