'Gotham' Season 5 Episode 2 "Trespassers" Limps Down Fury Road [SPOILER REVIEW]
Last week's season 5 Gotham premiere 'Year Zero' set the tone for what the rest of season five of the show should have been. But the second episode of FOX's Batman prequel series Trespassers came close to derailing a great start with a messy and uneven–and largely unnecessary–detour into the series' blander territory that made Gotham easy for many to dismiss during the early seasons.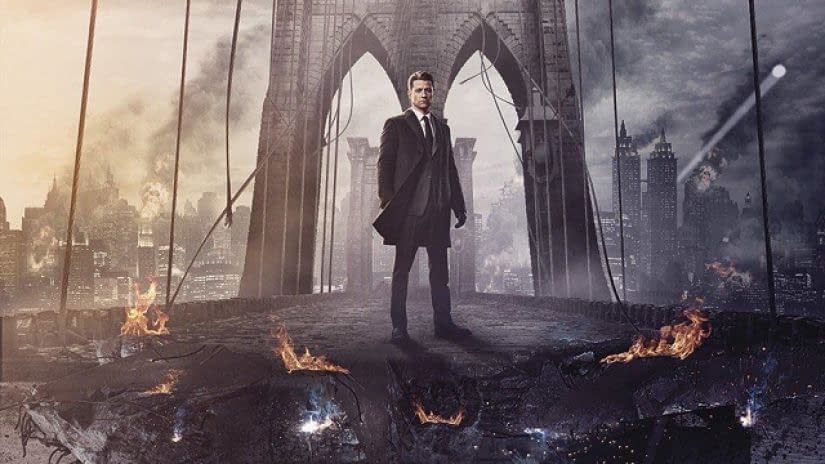 A young boy wanders into GCPD headquarters, looking for help. He's scrambled nine miles across Gotham's "Dark Zone," hoping Captain James Gordon (Ben McKenzie) can rescue a group of kids that have been enslaved by the Soothsayers – a gang of cartoonish thugs that are trying to dig a tunnel to the mainland. Being the hero that he is, Gordon can't leave the kids in danger and goes to Barbara Kean (Erin Richards) for help. Barbara is still plenty steamed at Jim for letting Penguin kill Tabitha (Jessica Lucas) but lends him the transports to rescue the kids.
Bruce Wayne (David Mazouz) stumbles across a group of freaking Cockney villagers (complete with pitchforks!) while he is searching for the witch that might be able to mend Selina's (Camren Bicondova) shattered spine. The gang has cornered the witch in a storeroom and surrounded her with salt so that she can't escape before their reinforcements show up. Turns out she can talk to plants–Bruce realizes the witch is Ivy Pepper (Peyton List) about four minutes after the viewers do.
Meanwhile, Gordon and the GCPD manage to rescue the kids from the Soothsayers, but Gordon, Bullock (Donal Logue), and a couple of the kids get left behind in the ensuing shootout. Penguin (Robin Lord Taylor) has put a bounty on Gordon's head, and every thug in the dark zone wants in on the hunt–and they have leather outfits and monster trucks. Gotham never disappoints.
We were pretty sure that Gotham was going to ditch some of the hackneyed thematic crutches it employs with this stripped-down final season, especially after the lean, fantastic execution of 'Year Zero.' Sadly, Trespassers feels like a lot of the filler episodes of seasons past, which is a shame since there was the framework for some excellent television here.
Fortunately, Peyton List makes the episode worth watching. Her Poison Ivy is spooky, unnerving, and completely remorseless in the floronic execution of the people she kills. It's also exciting to see that she's totally controlling plants now, and seeing the tendrils and vines envelop her victims is chillingly entertaining.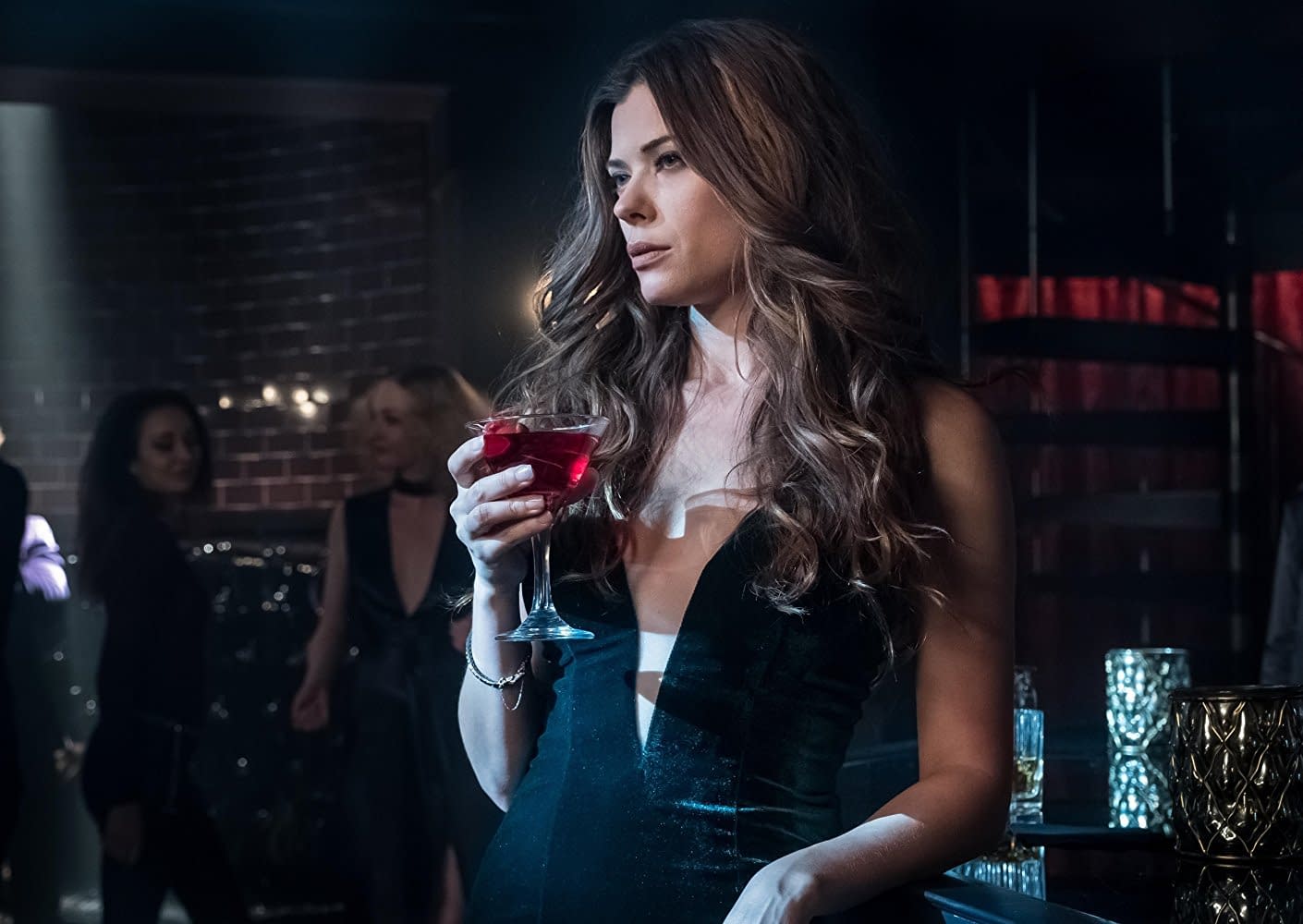 Donal Logue also has some fun in this otherwise lifeless episode. It's worth watching for some of the plot elements that will surely come into play later, but is otherwise pretty lifeless. The Riddler (Cory Michael Smith) scenes were also pretty fun, with Riddler finding that Ed Nygma is trying to start a gang war between the Street Demonz and the Penguin. Riddler's interrogation of much-larger Tank is a comedic goldmine.
Bruce manages to enlist Ivy's help–and gets a creepy root for his trouble. The root could help Selina if she's strong enough–but it could change her. Selina does indeed survive, and she gets all creepy cat kid on us. The effect is cool, and hopefully we'll see that pay off with the evolution of Catwoman.
The Dark Zone gang that shows up to kill Gordon–all "Day of the Neon Dead"–were completely wasted. They show up for a minute only to get gunned down–and all of that after a limp "cops and kids in a spooky house" angle. If the episode focused on Gordon trying to outwit the rival gangs as he makes his way to safety, we would have had a much more satisfying outing.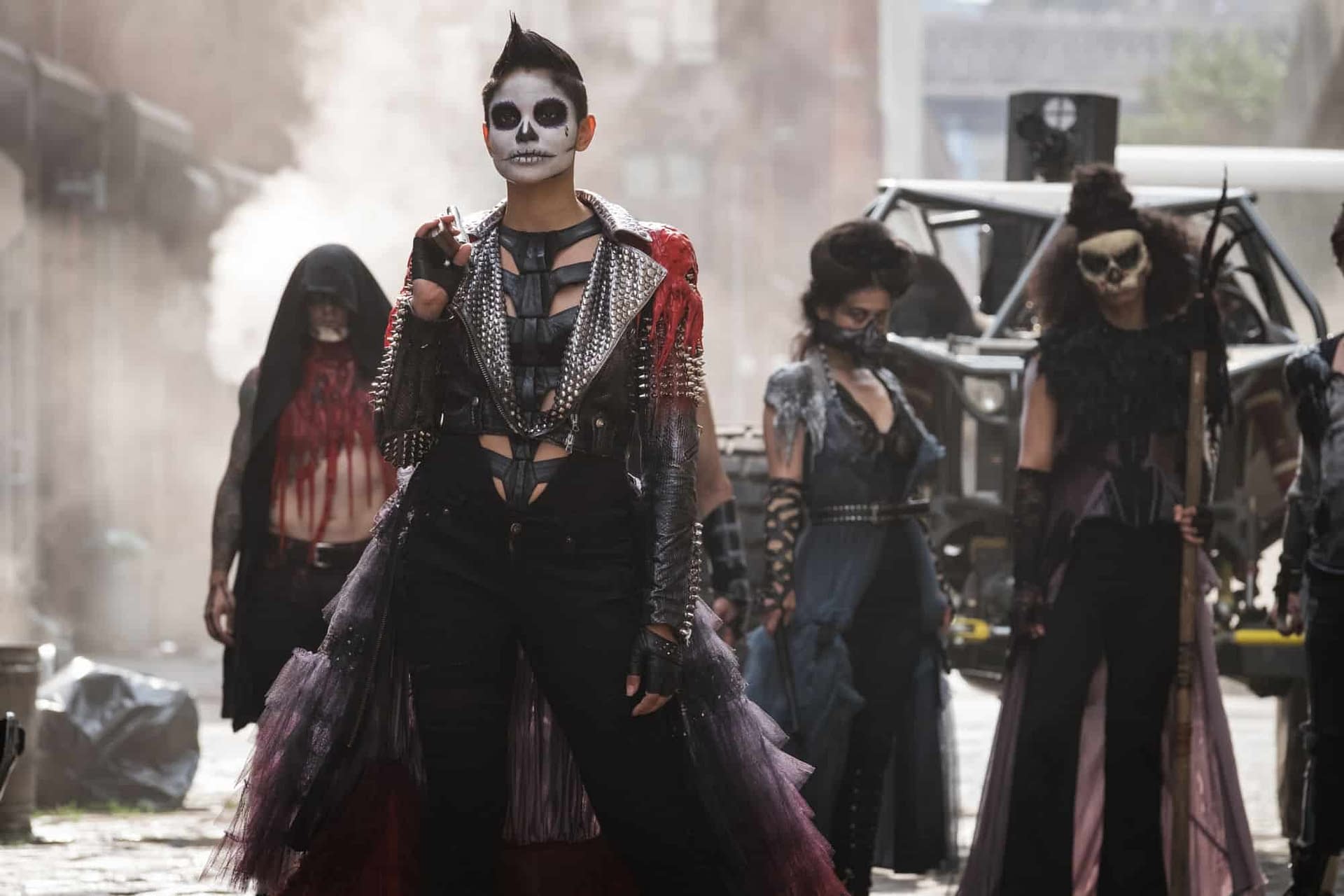 With only 11 episodes left for the series, here's hoping for bigger and better things for Gotham–starting with a look at next week's new episode:
https://www.youtube.com/watch?v=rB3xJz3ii4o
Gotham s05e03 'Penguin, Our Hero': With the creation of Haven as a safe place for refugees, Gordon hopes to stop the gang fighting in Gotham. Meanwhile, Selina is determined to find Jeremiah (guest star Cameron Monaghan) and she convinces Bruce to help her. Then, Penguin goes to Haven to reclaim his staff.

Cast: Ben McKenzie as Detective James Gordon, Donal Logue as Detective Harvey Bullock, Morena Baccarin as Dr. Leslie Thompkins, Sean Pertwee as Alfred Pennyworth, Robin Lord Taylor as Oswald Cobblepot/The Penguin, Erin Richards as Barbara Kean, David Mazouz as Bruce Wayne, Camren Bicondova as Selina Kyle/the future Catwoman, Cory Michael Smith as Edward Nygma/The Riddler, Chris Chalk as Lucius Fox

Guest Cast: Andrew Sellon as Mr. Penn, JW Cortes as Det. Alvarez, Hunter Jones as Will Thomas, Jamie Murray as Walker