Holy "Crisis," Batman! Burt Ward to Appear in CW "Arrowverse" Crossover
At the Batwoman panel at San Diego Comic-Con earlier today, executive producer Caroline Dries dropped a major cameo for this winter's "Crisis" event. Burt Ward, best known for playing Robin in the 1960's Batman live action show, colloquially referred to as Batman '66 due to the release date of the eponymous movie, will make an appearance.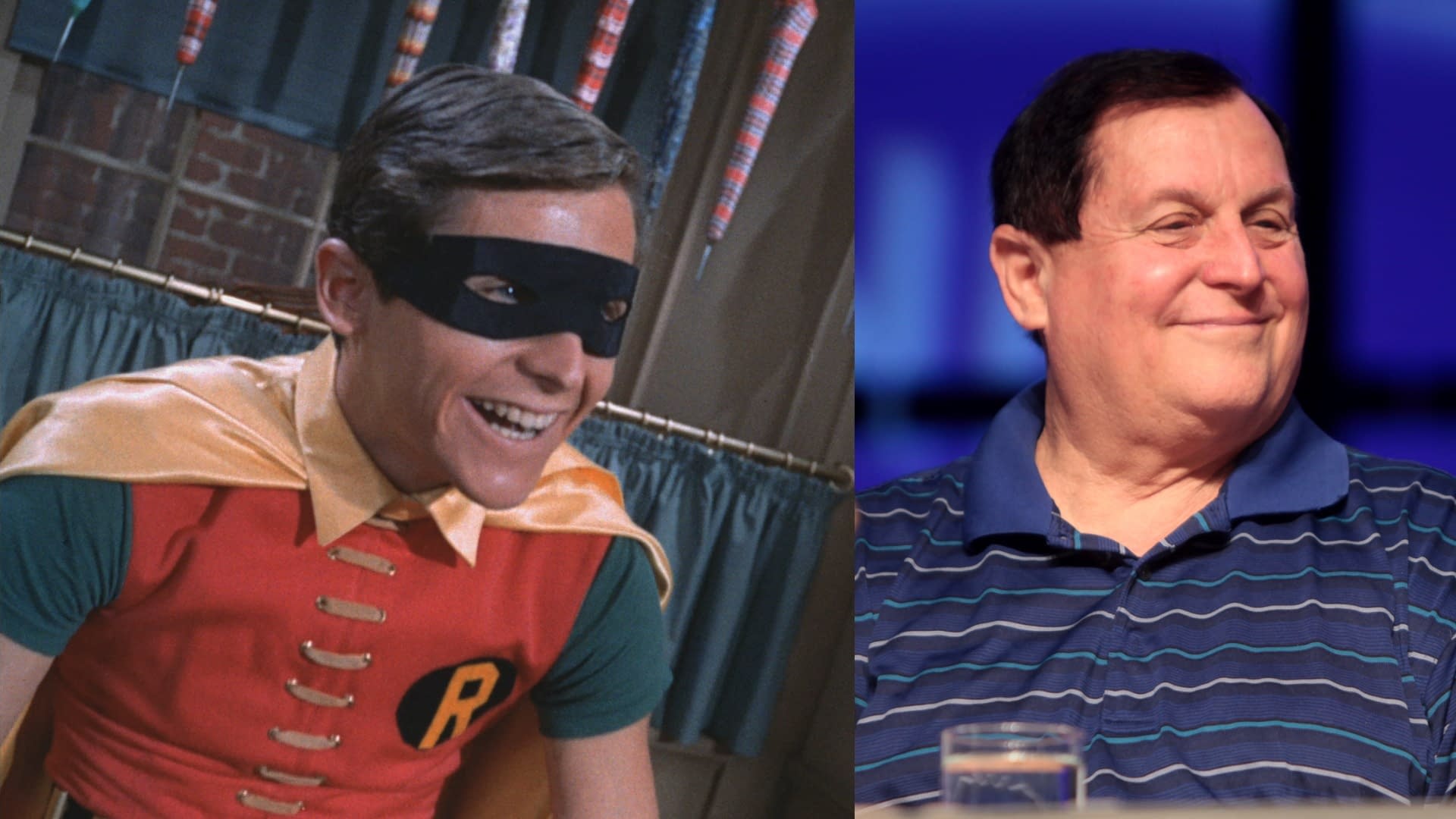 Details beyond that are slim, but this is what we know already about the "Crisis" event. Ward is not the only one returning to an iconic role for the event. We already know John Wesley Shipp will return as The Flash, a role he played both in the 90's in the short-lived CBS show and on the CW's The Flash where he plays the Jay Garrick incarnation of the speedster from Earth 2.
And this week we learned that Tyler Hoechlin will return to Supergirl to play Kara's cousin Kal-El, aka Superman (he has been taking paternity leave on Argo to have a child with Lois Lane, like you do). And even more amazing, Brandon Routh will also be returning to the cape and tights as Superman, which he previously played in Superman Returns. (Routh has been a series regular on Legends of Tomorrow and previously on Arrow as Ray Palmer aka The Atom).
https://www.youtube.com/watch?v=EKXRLtVs_28
Why all the superhero mix ups? The "Crisis" event is being manipulated by The Monitor, who in the Elseworlds event last year engineered a team-up of some of the CW-verse's biggest heroes to test if they would be strong enough to stand up to one of the DC Universe's most apocalyptic and frightening villains, The Anti-Monitor. This included a body-switching subplot where Oliver Queen and Barry Allen went all Freaky Friday, which may help explain in-universe why Brandon Routh can become the big blue boy scout. Presumably, across the "Crisis" event, across five shows (and two years! As the first three episodes will air in December of 2019 and the final two will conclude in January 2020), all of our heroes will have to unite or die, and likely face off against a similar rogues gallery of villains.
Ward makes another interesting addition, as it shows producers are very interested in playing to the long history of DC Comics in various media, but especially television. Batman '66 has made a surprising resurgence in the past few years, with its campy caped crusader and boy wonder appearing in their own comic series, a few animated movies, and toy line. Admit it, you sort of love Batman '66.
Ward will be a welcome addition to "Crisis," and we'll keep reporting on everything we learn about how the event will reshape the CW universe multiverse.