Hot Wheels: Ultimate Challenge Reality Show Coming To NBC
A new, 10-episode Hot Wheels reality competition show hosted by Top Gear star Rutledge Wood will be speeding its way to NBC.
---
Hot Wheels: Ultimate Challenge is a new reality car makeover series coming to NBC. The show will be ten episodes and will feature builders turning vintage cars into life-sized Hot Wheels cars. Whoever wins will have their creations turned into an official HW toy. The show will be hosted by Top Gear's Rutledge Wood, who will also serve as a judge. Other judges include "Hertrech ("Hert") Eugene Jr., an influencer in car culture and the drift scene, and Dalal Elsheikh, designer for the Ford Motor Company and Hot Wheels Brand Ambassador," as well as a rotating celebrity judge. Each episode winner gets $25,000 and an invite to the finale to try to win $50,000 and have their car design turned into a toy.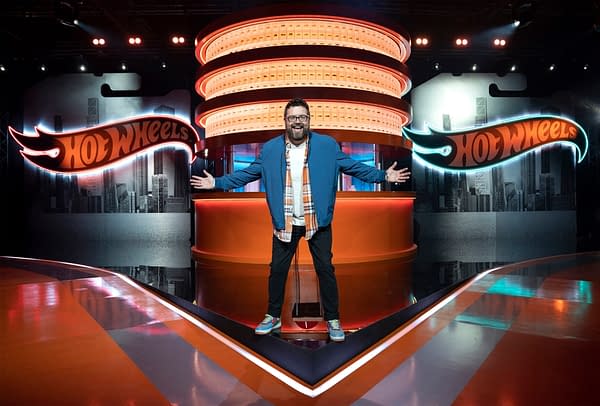 Hot Wheels Collectors Will Watch This For Sure
"Everyone remembers their first car, the life experiences they had, and the friends who came along for the ride. Hot Wheels is a legendary brand that has created a space for imaginations to run free," said Corie Henson, EVP, Unscripted Programming, NBCUniversal Television and Streaming. "Our prolific partners at Endemol Shine North America and Mattel have created larger-than-life family viewing with edge and humor, all led by car enthusiast Rutledge Wood, whose creativity, credibility, and passion for Hot Wheels makes him the perfect person to drive this wild competition."
Honestly, this could be a big hit for NBC. Hot Wheels collectors and fans are rabid, and this will also pull in the car customizing crowd, a bigger audience than you may think. I feel like the only person alive who doesn't know what Top Gear is (seriously- is it just a show about looking at cars? Racing?), but I am told by those in the know that this host is a big deal. I will take your word for it.