Hulk Hogan Was Banned From AEW for the Reason You Think He Was
Tony Khan has elaborated on the reason Hulk Hogan is banned from all AEW events. The revelation that Hogan is banned came as a side note to a tweet by Khan earlier this week banning Hogan's ex-wife, Linda Hogan, from all AEW events due to comments she was making on Twitter about the current nationwide protests following the death of George Floyd. Khan said that Linda was banned from all AEW just like her husband is.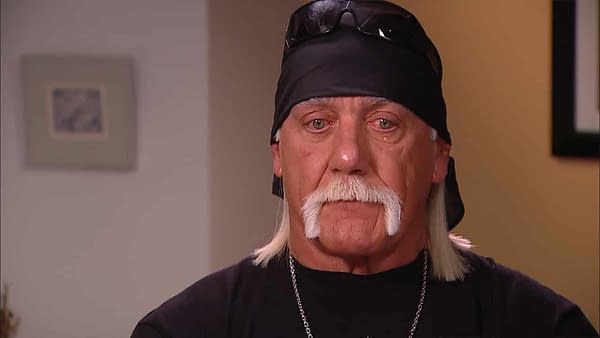 In the latest issue of the Wrestling Observer Newsletter, Dave Meltzer obtained a comment from Khan explaining exactly why Hogan is banned, which is exactly for the reason everyone assumed he was banned. He is banned because of the racist rant by Hogan leaked from the cuckold sex tape secretly filmed between Hogan and the wife of Florida radio shock jock Bubba the Love Sponge. "What he said on the tape, long before George Floyd, I've told people I can't work with Hulk Hogan," Khan said. "How can I look my Black friends, football players, employees in the face or myself in the mirror after the things he said and has never given an adequate apology for. He can't blame what he said on tape on the dangers of social media."
Hogan was fired from WWE in 2015 as a result of the leaked rant, but WWE began flirting with bringing him back in 2018. Around that time, Hogan had made several quasi-apologies, which consisted of referring to the rant as "a few misspoken words" and equated it with being in the wrong place at the wrong time. WWE made several statements in 2018 about bringing Hogan back only in the context of helping others learn from his mistakes. However, that reportedly consisted of a speech by Hogan to the locker room about not getting caught saying offensive things that can be used against you on social media. After that, WWE began using Hogan regularly in angles, in Saudi Arabia, and to sell merchandise or promote events.