We can't say we blame Game of Thrones star Kit Harington at all for his recent comments to Esquire magazine about his feelings towards critics. Obviously we ARE critics, but we also can completely understand his (and the cast's) position on giving 10 years of their lives to a series that's finally coming to an end.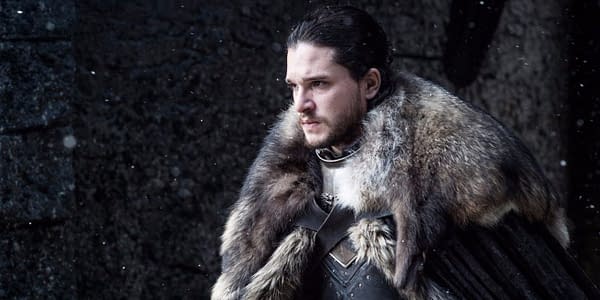 Esquire asked Harington, who plays Jon Snow on the hit HBO series, about the audience expectations from the final series, and how Harington personally was dealing with it.
"How I feel about the show right now is quite defiant. I think no matter what anyone thinks about this season—and I don't mean to sound mean about critics here—but whatever critic spends half an hour writing about this season and makes their [negative] judgement on it, in my head they can go fuck themselves," Harington said.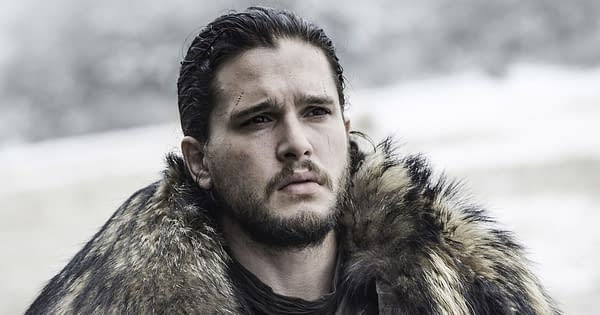 He continued:
"'Cause I know how much work was put into this. I know how much people cared about this. I know how much pressure people put on themselves and I know how many sleepless nights working or otherwise people had on this show. Because they cared about it so much. Because they cared about the characters. Because they cared about the story. Because they cared about not letting people down.
Now if people feel let down by it, I don't give a fuck—because everyone tried their hardest. That's how I feel. In the end, no one's bigger fans of the show than we are, and we're kind of doing it for ourselves. That's all we could do, really. And I was just happy we got to the end.
This season, we got kind of philosophical about it all and what it might mean. You know, trying to make sense of these last eight years of what we've been doing. For me, really, I felt that the world was the main character. Yeah, you could point to Jon, or Dany, or Tyrion, or Jaime Lannister. You can point to any one of the characters and kind of make your case for them being a lead. And Jon's definitely in that category.
I've gone in in my own right and pitched TV shows and [the executives] always want to know to know, 'Who are we following? Who are we following? There's got to be a central character? Who are we following?' Still. And what's amazing about Thrones is you're not following anyone person. You're following who you want to follow. But really, this world you're in—Westeros, Dorne, Narrow Sea, this fantasy world—that's the main character. Which is very hard to do. In a way, the art department is the main character.
To me, looking back, when I read the pilot way back in 2009, I remember thinking, What is this crock of shit? I don't understand this. I'm going to have to read this again. And I read it again. And I'm like, I still don't get this shit at all. I think it's kind of weird, but it's HBO and alright, let's do it. I would love to get this. And I think that's what people feel when they start watching it. Or when they hear about it. Like, 'No. Fantasy—weird.'"
***
We're certainly invested in what season 8 has to bring us, we'll be sad to see the series end.
Game of Thrones 8th and final season airs for only five more weekends on HBO on Sundays.
Enjoyed this article? Share it!