Krypton Season 1: Will Brainiac Get to Bottle Kandor City?
We're three episodes into Krypton, and the characters are clicking into place — with a few surprises. You can read my recap and review of the third episode here. And of course with the third episode comes the third edition of Decrypting Krypton with host Matt Hiscox and guest host Brandon Winfrey. And this one has a lot to do with Brainiac.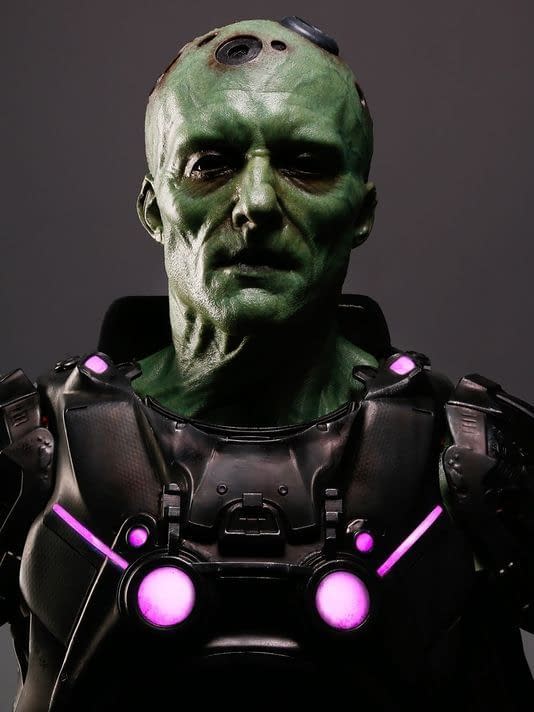 This time they visit with series showrunner Cameron Welsh, who talks about how Brainiac is the perfect villain for the series as they expand the cosmic corner of the DC universe. An interesting factor to keep in mind is that in the comics, Brainiac doesn't destroy Krypton, but he does take and bottle the city of Kandor, where all of this is taking place. So, to keep history intact, they have to stop Brainiac from destroying the planet so that 200 years can go by, Kal-El can be sent to Earth as the planet dies on its own… but don't kill Brainiac, or he would be able to bottle the city of Kandor later. That's a bit complicated there.
I think these video should be expanded a bit — they take time to talk to series artist Moritat long enough for him to say that he likes Brainiac better than Lex Luthor. Which is pretty funny because in a lot of ways, the Golden-Age Brainiac just looked like a green-skinned version of Lex Luthor.
The video also points out the similarities in the climactic scene when Seg (Cameron Cuffe) confronts Rohm (Alexis Raben) to the scenes in Superman 3.
Krypton airs Wednesdays at 10 p.m. ET on Syfy.