Though The CW's DC's Legends of Tomorrow bid farewell to Brandon Routh and Courtney Ford at the end of "Romeo v Juliet: Dawn of Justness," we're not sure you ever really leave the Arrowverse family. That feeling's even stronger during times like these, with the coronavirus (COVID-19) pandemic forcing people to self-isolate and social-distance – where we've seen the "geek" creative community giving back in various ways to keep everyone's minds and bodies as healthy as can be during these tough times.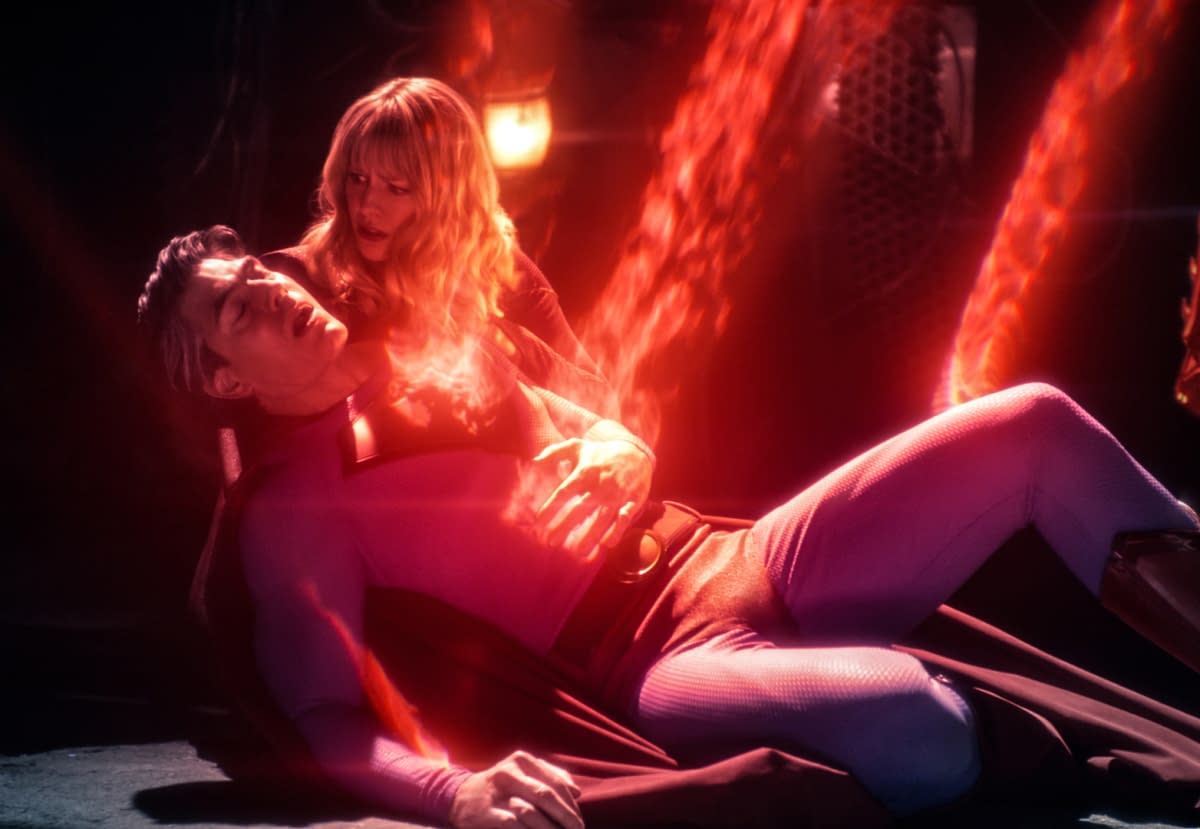 Routh did his part by one-upping the comic book fans pushing for a Marvel/DC crossover event to help boost the comics industry post-crisis: his "Man of Steel" has already teamed-up with our friendly neighborhood wallcrawler – kinda'.
In an Instagram post on Friday, Routh shared a moment he had with his son on set while Routh was filming "Crisis." Now, while Routh is in 100% Superman mode – clearly, his son Leo would prefer to "make his Marvel" as he rocks a Spider-Man costume.
FUN FACT: Leo is approximately two inches taller than Tom Holland… actually, we made that up…
Earlier this month, Routh took listeners behind the scenes on how his departure from the series came about when he was a guest on Michael Rosenbaum's Inside of You podcast:
"It was before we started production, but it was not well-handled, and so that has been something my wife and I are both still working through. It's been a huge transition time for us these last eight, nine, ten months. So going, how was I going to find the joy in that, knowing this thing was looming? But I worked to just be with the crew that had become my family and my cast that had become my family and experience that, and just be there in the interactions with the people."
For Routh, having to deal with the news and the impending loss – while still needing to be professional and "in the now" for the sake of his Legends of Tomorrow castmates and crew members – was a lot to have to bear:
"What I try to do at work is go to work, and try to enjoy my time on set. You don't know what the end product is going to be. And I had to go into this — you're also talking about loss, so we're going back to that — loss of my family for the last five years, and the character that I played for six years. As you may or may not know, I filmed my last episodes in the Arrow-verse and as Ray Palmer, and that was a very traumatic event for me. It was not something I was expecting, it was shocking."
Enjoyed this article? Share it!