Legends of Tomorrow Season 3: Saying Goodbye to Victor Garber
DC's Legends of Tomorrow is a show about time travel in a universe with multiple Earths. This means that when a character dies, there is always a way to bring them back for another appearance.
Leonard Snart died at the end of season 1 but has appeared multiple times as everything from past versions of himself to a good doppelgänger from a Earth full of Nazis. So when the series kills off a character, you have to believe it's not for the last time. That didn't change the heartbreaking season where Dr. Martin Stein died. Played by the immensely talented Victor Garber, Stein sacrificed himself to save the world and we watched the other half of Firestorm, Jefferson Jackson (Franz Drameh), try to cope with losing the closest thing he had to a father.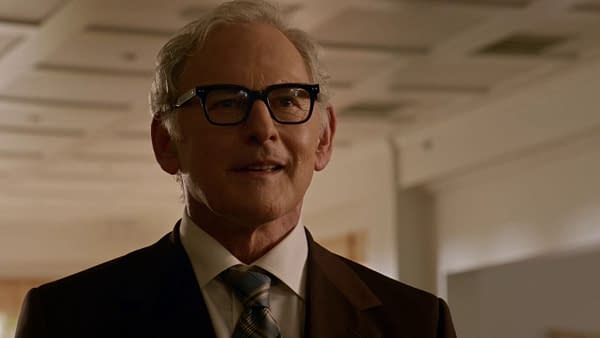 Stein first appeared in season 1 of The Flash where he was merged with Ronnie Raymond (Robbie Amell) as the nuclear-powered hero Firestorm. It took them a while to separate, and by the end of the season, they risked their lives to shut down a rip between Earths and save the both planets. In doing so, Firestorm was torn apart with Stein falling back to Earth-1 and Raymond going through to Earth-2, where he presumably died.
Stein worked with Team Flash, and eventually the nature of his powers led them to find a new partner in Jax. The two would work together for a while before being recruited by Rip Hunter (Arthur Darvill) to be part of the Legends and to stop Vandal Savage (Casper Crump). Stein looked at the idea of time travel as the ultimate adventure, but Jax didn't want to go… so Stein drugged him and had Mick Rory (Dominic Purcell) carry the unconscious Jax on board the Waverider.
Though bumpy at first, Firestorm became a crucial part of the team through two seasons, and Stein got to meet some very interesting people — including a younger version of himself and the actress Hedy Lamarr (Celia Massingham) whom he always had a crush on. After one interaction with his younger self caused his marriage to disappear, the team helped fix that and Stein advised his younger version to not take his wife for granted. This advice led to a change in the timeline, creating a daughter named Lily (Christina Brucato). And before he died, Stein got to be there for the birth of his grandchild.
Garber left the series to return to the Broadway stage in a revival of Guys and Dolls. In the previous season there was a musical episode of The Flash that crossed over with Supergirl, and even though he was on Legends at the time, the producers brought him back where he got to do a song with Jesse L. Martin and John Barrowman. Once his schedule clears up there is always the chance that they'll find a way to have Stein return, either in the form of Garber or Graeme McComb, who has played the younger Stein in each of the three seasons so far. But for now we say goodbye to Martin Stein.