"LEGO Masters": One (Million) Bricks to Rule Them All in New FOX Competition Series [VIDEO]
If you're like me, when you think of LEGO then you probably think at least one of three things. First, how impressed we are at LEGO's ability to essentially "reinvent" itself and become a majot pop culture player. Second, how much those little plastic nightmares hurt when you step on them with bare feet. Ouch. Not good. Third, how righteously lacking I am in artistic skills: every LEGO project I've ever done became with a multi-colored wall, a snake, or something my sister would rightfully destroy.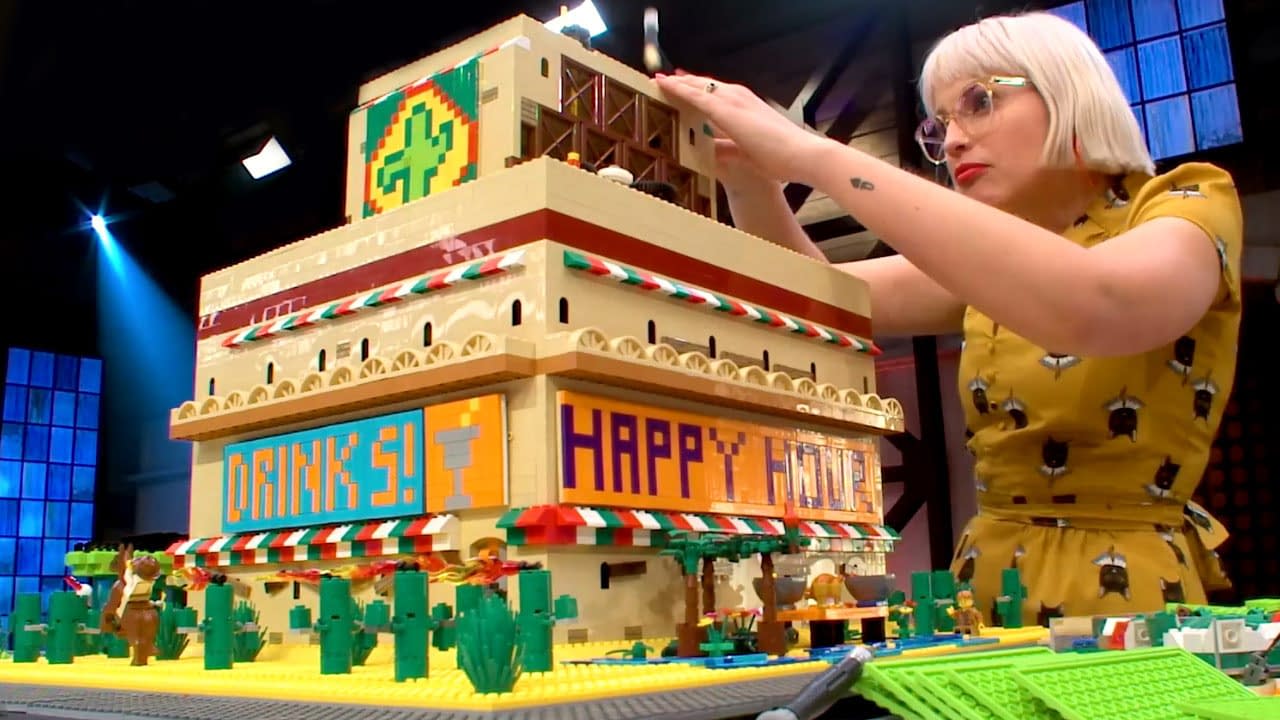 But if you're someone who considers themselves an innovative and creative amateur brick-builder, then FOX is calling you out. Having crowned champs in the U.K and Australia already, the network wants to see if your brick-building team has what it takes to become one USA's… LEGO Masters!
The upcoming series pits teams of two against each other in a competition that starts with a single LEGO brick and infinite possibilities – concluding with mind-blowing builds that will surely both inspire legions of loyal LEGO followers and capture the imagination of new fans!
Think you have what it takes to "stack up" against the most skilled builders that the world has to offer? Check out the flyer, promo video, and FAQ info below – followed by a link for even more information and to apply: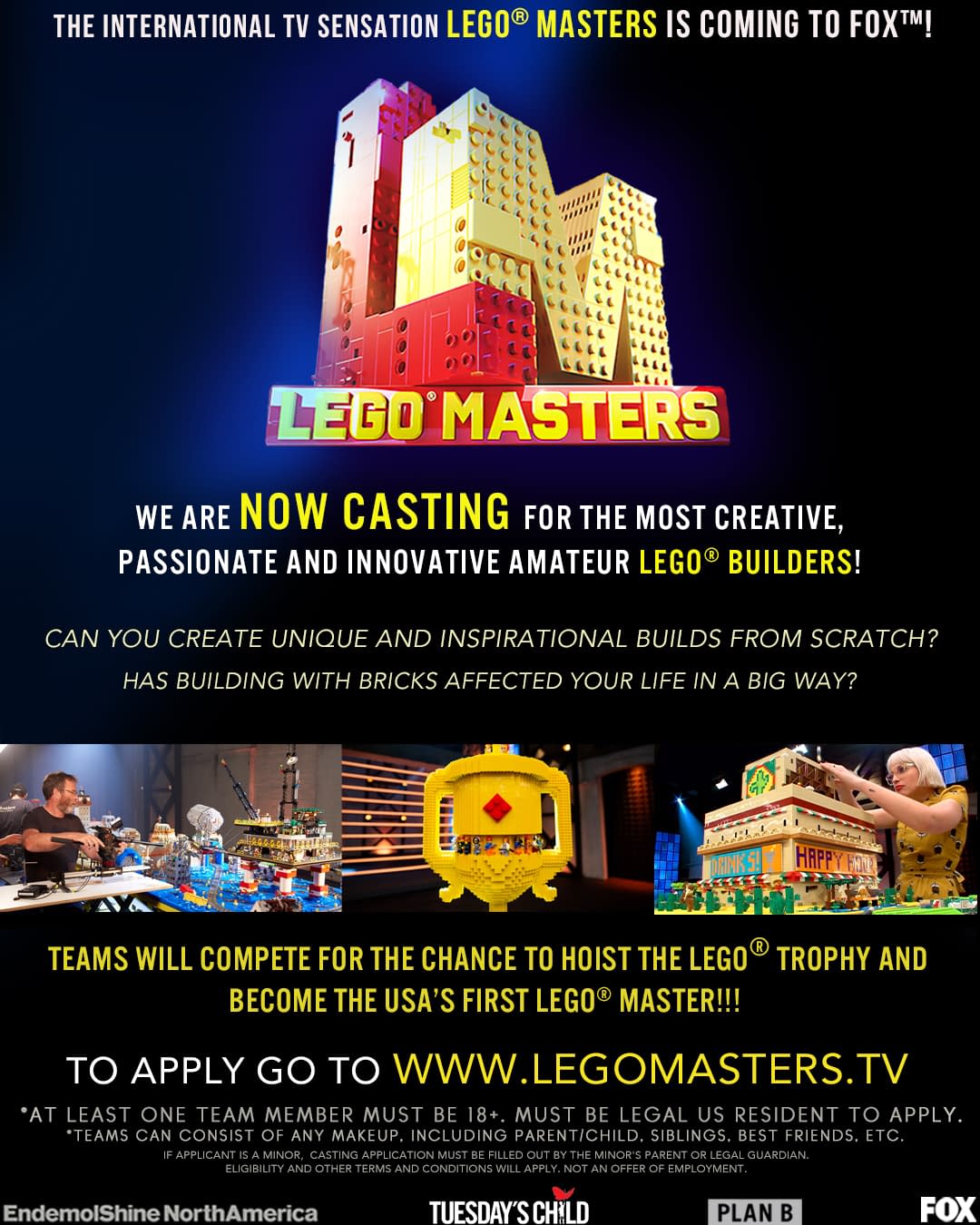 ● You can apply as an individual if you don't have a team member: write "N/A" on any of the application questions that ask about a teammate (questions/comments for casting: legomasters@esnaprods.com).
● Filming will take place over seven (7) weeks, between October-December 2019 – with exact filming dates to be announced.
​● Should they make it to the final round, teams will have to be available for all seven (7) weeks – issues regarding the dates can be addressed with the casting team.
● Teams will be charged with creating unique and original brick builds – with the winning team receiving a cash prize (amount still to be determined)
LEGO builders who think they can stack up against the competition can apply for a chance to compete at the LEGO Masters website.