"The Bad News Bear" Comes A-Callin' for 'The Magicians' [PREVIEW]
The Brakebills Crew is in for a world of hurt in the next episode of SYFY's The Magicians, 'The Bad News Bear':
When Dean Fogg (Rick Worthy) erased the identities of his prize students, it was for a good reason: the Monster of Blackspire Castle wants to kill them all for trying to destroy it when they restored magic to reality. Now, thanks to Julia's (Stella Maeve) meddling, the Monster has gathered everyone together–and looks to get even with them for their indiscretions. Poor Quentin (Jason Ralph) is the only one who knows what's going on with this god-level menace, with the rest of the crew unaware that Eliot (Hale Appleman) is being worn like a nice suit.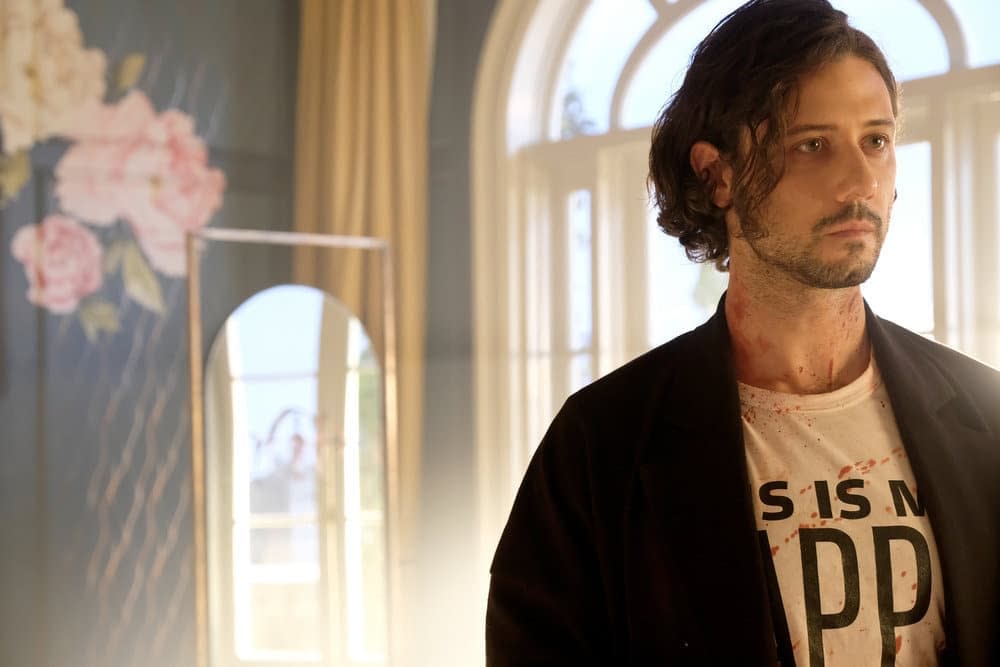 This whole "Monster is the Big Bad of Season Four" bit feels like a big misdirect right now, especially with Quentin's crew already facing off with it this early in the season. Sure, it's possible that they'll be able to force the Monster into another host body, but some nagging suspicion tells us there's something much bigger and badder waiting to make an appearance. It's definitely not Bacchus (Ryan McDonald), who appears content with partying his way across Fillory–and we're pretty sure it's not Santa (Tom Wright), who appears to be content with helping Alice (Olivia Dudley) break out of the Library.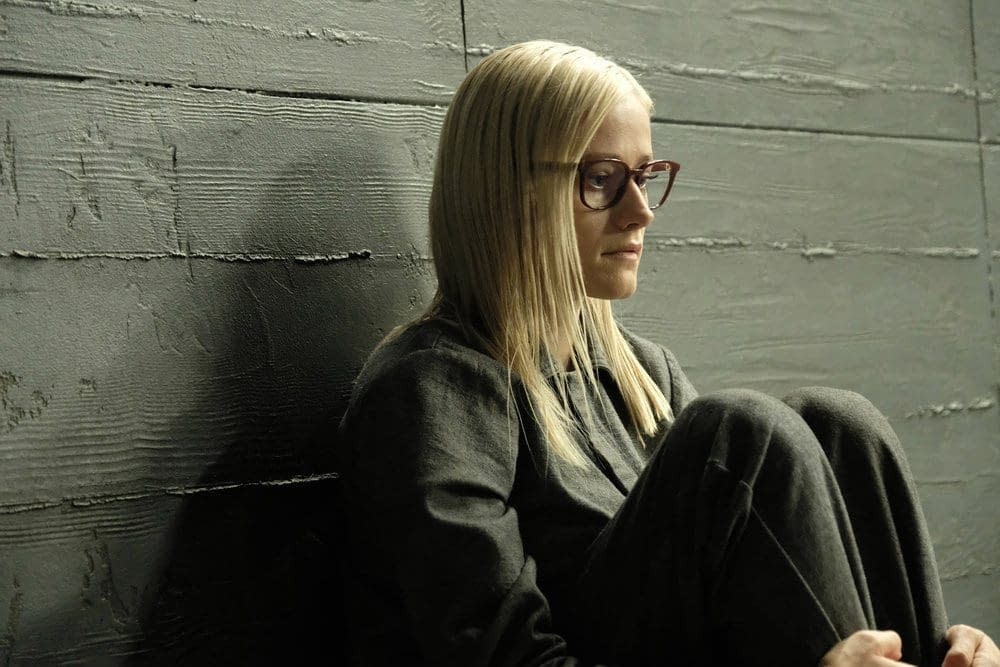 We already have a pretty good stable of baddies that could be the culprit, but who could it be? Reynard the Fox? Did the Beast get resurrected? Or could it be some other menace that we haven't seen yet?
We don't know for certain, but we do have the promo for the next episode as well as a gallery of preview images:
The Magicians s04e03 'The Bad News Bear': Kady gets a puppy; Quentin meets a snake.
SYFY's The Magicians stars Jason Ralph, Stella Maeve, Olivia Taylor Dudley, Hale Appleman, Arjun Gupta, Summer Bishil, Rick Worthy, Jade Tailor, Brittany Curran, and Trevor Einhorn. The series' fourth season is executive produced by John McNamara, Sera Gamble, Chris Fisher, Henry Alonso Myers; and Groundswell Productions' Michael London and Janice Williams.