Marty Scurll Says ROH During Pandemic Would Be So Irresponsible
When the coronavirus pandemic prompted statewide stay-at-home orders across the country, it meant the end of most indie pro wrestling shows. For bigger companies, however, there were other options. Both WWE and AEW rushed to pretape material while they figured out what to do next. Before long, WWE obtained a special exemption from Florida to operate as an essential business. AEW will return to Florida to take advantage of that same exemption next month. But for Ring of Honor, according to Marty Scurll, it was a different story.
On their inaugural ROH Strong podcast, as transcribed by 411 Mania, head booker and top star Marty Scurll talked about how the pandemic stopped the planned Ring of Honor Past vs. Present and 18th Anniversary shows. "At first, I think everyone was kind of, you know, like, 'Oh no, we should still run the shows. We've got a lot of fans running from afar and all the wrestlers are traveling or whatnot,'" said Scurll. "But as the event kind of unfolded through the day and more and more stuff kept coming out, quickly people, you know — ideas sort of changed to, 'Oh, actually maybe this actually isn't a good idea to run this show.' And I think when they said, 'Okay, we're going on lockdown,' I was just like, 'Guys, we can't run' — it broke my heart, but I said, 'We can't run these shows. This is way bigger than pro wrestling, like, that would be so irresponsible for us to run a wrestling show and put our fans' health at risk, and our talent and our staff's health at risk.' And ultimately, the decision was made that you know, it really wouldn't be a good idea to run these shows."
Scurll says he wrestled with the decision (no pun intended) because it was the first set of big shows under his watch and also because he "wanted so badly for those shows to happen. But ultimately, it wasn't worth putting people's lives at risk. We've gotta be responsible, we've gotta make smart decisions. So no, yeah the decision was made, 'Okay, we need to cancel it."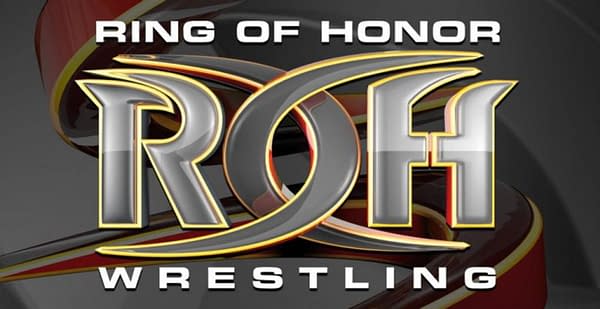 Ultimately, Scurll decided that it wasn't worth even running empty arena shows, both because a show like Past vs. Present should happen in front of a crowd, and also for the sake of everyone's health. "We actually did film a handful of matches with no fans with some of the talent that was there, just to see how it would look and if we could make something from it," said Scurll. "But I didn't want to, especially with this Past vs. Present show, I didn't want to have these guys who haven't wrestled for Ring of Honor for years or coming out of retirement to have to put them through wrestling in front of no fans. This is something special, so let's save this concept for when we can run properly again. And plus as well, I didn't want any wrestlers that hadn't left yet, I didn't want them making the trip if they didn't have to. It was like, 'It's not worth you coming all this way and God forbid something happens to you.' I was like, 'We can't.'"
That must have been a tough decision for Scurll to make. With the backing of the mighty Sinclair empire, Ring of Honor could have surely pushed to continue producing live shows, even if in empty buildings. But they made the decision to put the safety of their talent and staff first, and that's something that you just have to respect.