Matt Hardy Says He'll Make Fans Ejaculate on AEW Dynamite Tonight
AEW star Matt Hardy has some big plans for AEW Dynamite. The Broken One says he intends to make fans EJACULATE with EXCITEMENT when AEW returns to Daily's Place in Jacksonville for its first live show in over a month. Hardy plans to make the magic happen in the wrestling ring, as he'll be making his in-ring debut on tonight's episode in a street fight with The Elite's Kenny Omega vs. Chris Jericho and Sammy Guevara, otherwise known as Le Sex Gods.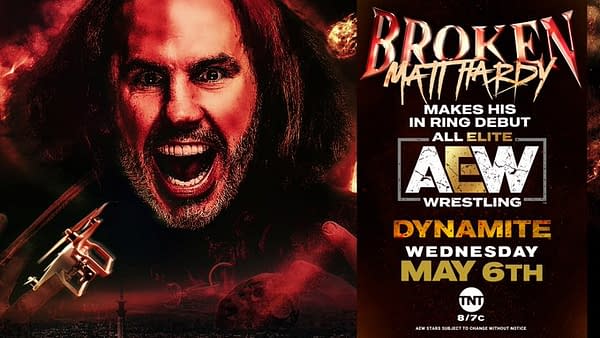 "In my @AEWrestling in-ring debut, what #BROKENBrilliance shall I dispense?" Hardy tweeted. "Will my VESSEL prove to be UNKILLABLE? Will my First Version bring #Mattitude to @AEWonTNT? Mark my words, #AEWDynamite will make you EJACULATE with EXCITEMENT tonight."
Accompanying the tweet was a video in which Hardy cycles through his personas, first speaking as himself, then as Broken Matt Hardy, and finally as Matt Hardy Version 1. Here's what he had to say:
Wednesday, May 6th. It's a big night for me. It's a special night for me. Because I, officially, make my AEW in-ring debut. And it happens on the coolest pro wrestling show on television: Dynamite. I'm excited. And I'm psyched to be teaming with a guy I have a ton of respect for, and that's Kenny Omega. Not only is he a selfless performer, he has a wide range, an incredible range, he also, I think, is one of the best wrestlers in the world currently. And we are taking on the Inner Circle's Chris Jericho and Sammy Guevara. And so many people ask me, Matt, you have a long history with Chris Jericho. You guys have known each other for so long. Why do you have such a problem with him?

I think it comes down to this. If you don't stand for something, you'll fall for anything. And what I stand for, what I believe in, is that AEW is the future of this industry. I don't think AEW's all about me, but Chris Jericho believes AEW is all about Chris Jericho and the Inner Circle. I believe that AEW is all about the future. I am only here to accelerate that. I am only here to give back. You know what I want to see out of AEW in the future? I want to be the one that helps a Darby Allin or an Orange Cassidy or an MJF, hell, even a Sammy Guevara, become the next hot thing in the industry. That's what I wanna do. I wanna give back. When I see a tag team like Private Party, I want to help them become the next Hardy Boys or the current Young Bucks. That's what I want. Because AEW is a very, very special platform. It is a sacred territory, and it must be protected. It must be protect.

Yeeeesssss. All Delete Wrestling is a sacred paradise that must be protected by any means necessary, yes. An I know there are many viewers out there on that side of the screen that do not know what to make of my Broken Brilliance. Damascus is often misunderstood, especially by the marks that are smart. But I am here in AEW's best interest to serve as a guardian to serve as a gatekeeper of the future. And I believe that means deleting that hole of the ass and the false god. This Wednesday, Dynamite, I cannot wait to sink my teeth into the JeriGOAT and my little Cuban Sammy-wich. It shall be delectable! In the fight in the street, colossal carnage is coming!

A matter of fact. Matt is Dynamite in every street fight.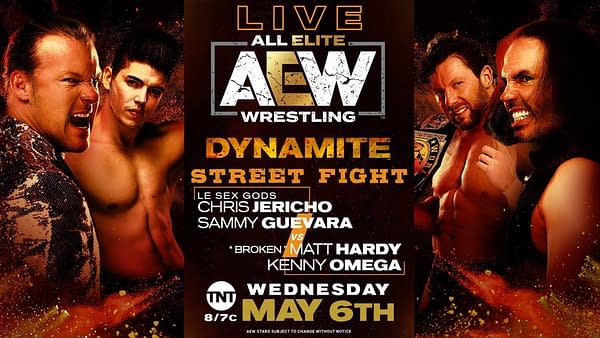 Watch the video by clicking the link to the tweet, and tune into Dynamite on TNT tonight at 8 PM Eastern.