MLB games take place every single day (for the most part), and with so many choices, which ones should you make sure to try and catch at least an inning or two of?
Welcome to our new daily column, picking out some games on the baseball slate each day that should be on your radar. On any given day, there are 15 or so games that you can peruse, and you don't want to get stuck watching the wrong ones! So here they are, the games that we think you should seek out for Sunday, April 15.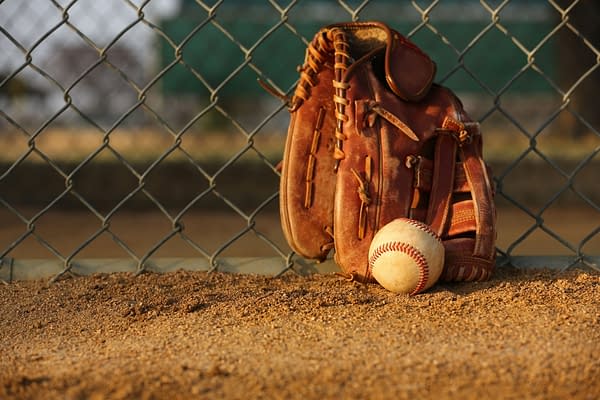 Los Angeles Angels at Kansas City Royals- 2:15 EST First Pitch
This one is super easy. Shohei Ohtani is pitching today. Sunday seems to be his day, as all three of his starts have come on Sundays. That gives him six days of rest in-between, and he can DH and hit home runs and drive in runs with easy-looking triples. Oh, and he is also great with fans.
Ask and you shall receive — even from Shohei Ohtani!

One lucky fan ended up with the @Angels star's bat. pic.twitter.com/I13zOdSUgO

— Play Ball (@PlayBall) April 13, 2018
He took a Perfect Game into the seventh inning and struck out 12 last Sunday. Ohtani mania should continue today against the Royals. This is a must-watch.
Arizona Diamondbacks at Los Angeles Dodgers- 4:10 EST First Pitch
I know I tend to pick these two teams a lot, but not only is this the best pitching match-up of the day (Zack Godley vs Clayton Kershaw), the Dodgers have some real problems right now and the Diamondbacks are taking full advantage. The D-Backs have now won 11 straight over their division rivals after last nights 9-1 victory. They hit four home runs (two by A.J. Pollock)en route to victory.
The @Dbacks smacked 4 home runs — even if the ball left the yard 5 times — en route to a 9-1 rout and 11th straight regular-season win over the #Dodgers. pic.twitter.com/ISrRHghPMb

— FOX Sports Arizona (@FOXSPORTSAZ) April 15, 2018
Maybe today is the start of the Dodgers and even an 0-2 Clayton Kershaw start to right the ship. Either way, these two are always fun to watch play each other.
And here is the rest of the schedule for this MLB Sunday, which is also Jackie Robinson Day across the league:
Orioles at Red Sox- 1:05 EST First Pitch
Brewers at Mets- 1:10 EST First Pitch
Phillies at Rays- 1:10 EST First Pitch
Pirates at Marlins- 1:10 EST First Pitch
Cardinals at Reds- 1:10 EST First Pitch
Blue Jays at Indians- 1:10 EST First Pitch
Yankees at Tigers- 1:10 EST First Pitch
Rockies at Nationals- 1:35 EST First Pitch
Braves at Cubs- 2:20 EST First Pitch
Giants at Padres- 4:10 EST First Pitch
A's at Mariners- 4:10 EST First Pitch
Yankees at Tigers- 7:10 EST First Pitch (make-up from yesterday)
Rangers at Astros- 8:08 EST First Pitch
Enjoyed this article? Share it!