"Modern Family" Season 11 "The Last Christmas": Ho-Ho-Hoping Santa Brings "Less Ethnic Stereotyping" This Year [REVIEW/OPINION]
With the holidays around the corner, I will try to keep my thoughts on Modern Family short-n-sweet… more like venomously sweet, like this week's episode made me feel. The episode danced right on the edge of my very last nerve, to be honest. It was full of poison that I was almost willing to let go – if it were not for the fact that continued playing into ethnic stereotypes. It is no secret that I feel like they did not know what to do with some characters this season, but I was not expecting them to deep-dive into negative cliches.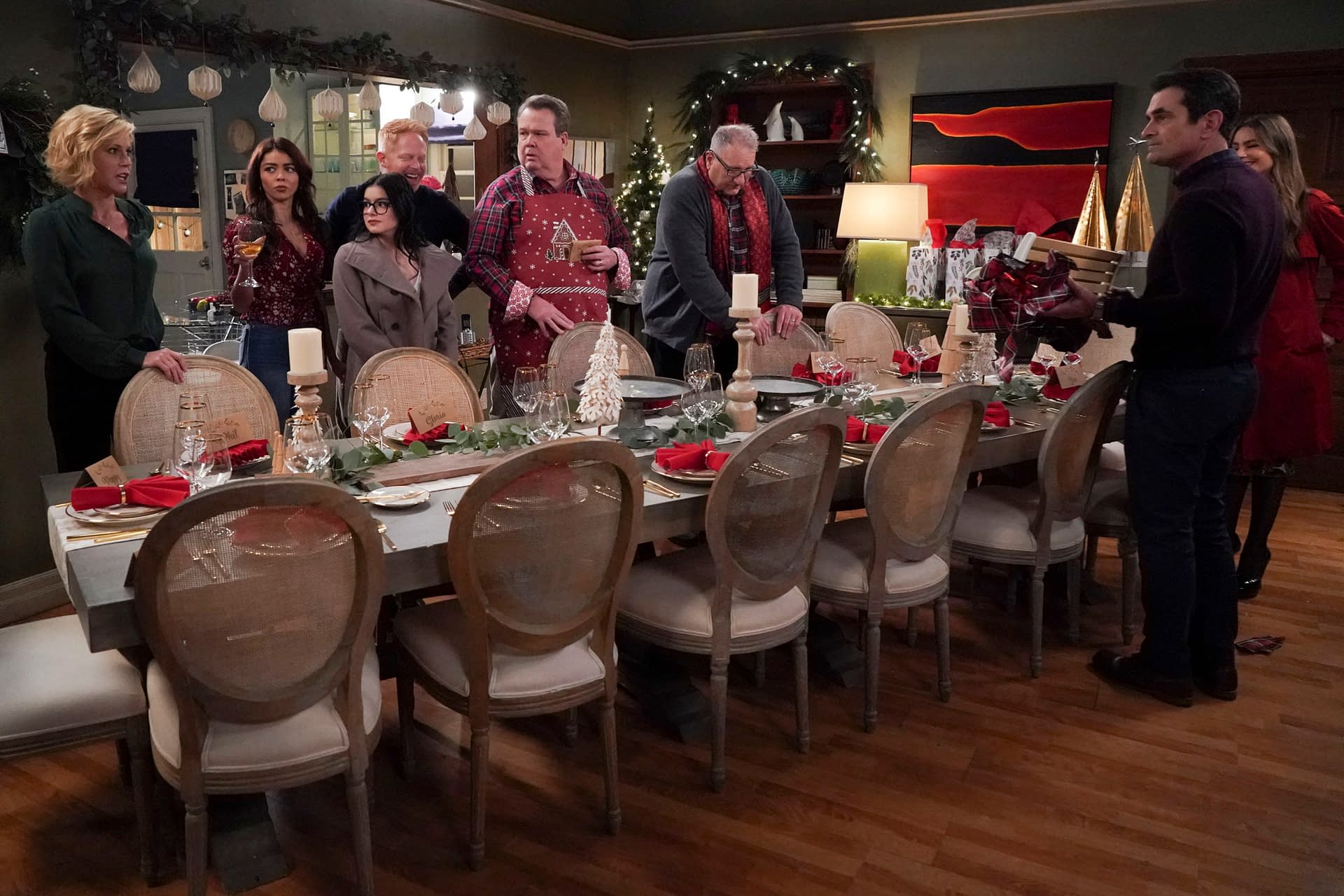 Before I launch into my problems with the episode, let us start off with a couple of things I did enjoy. I really like how the possibility of Cam (Eric Stonestreet) and Mitch (Jesse Tyler Ferguson) moving away was handled. It was reminiscent of earlier seasons when the family dynamic suddenly changed.
It seemed everyone was shaken and finally rebooted back to their senses – and appreciation for one another. The back-and-forths between Mitch and Cam instigated by Haley (Sarah Hyland) were extra, but made me laugh. As always, Lily (Aubrey Anderson-Emmons) is the best.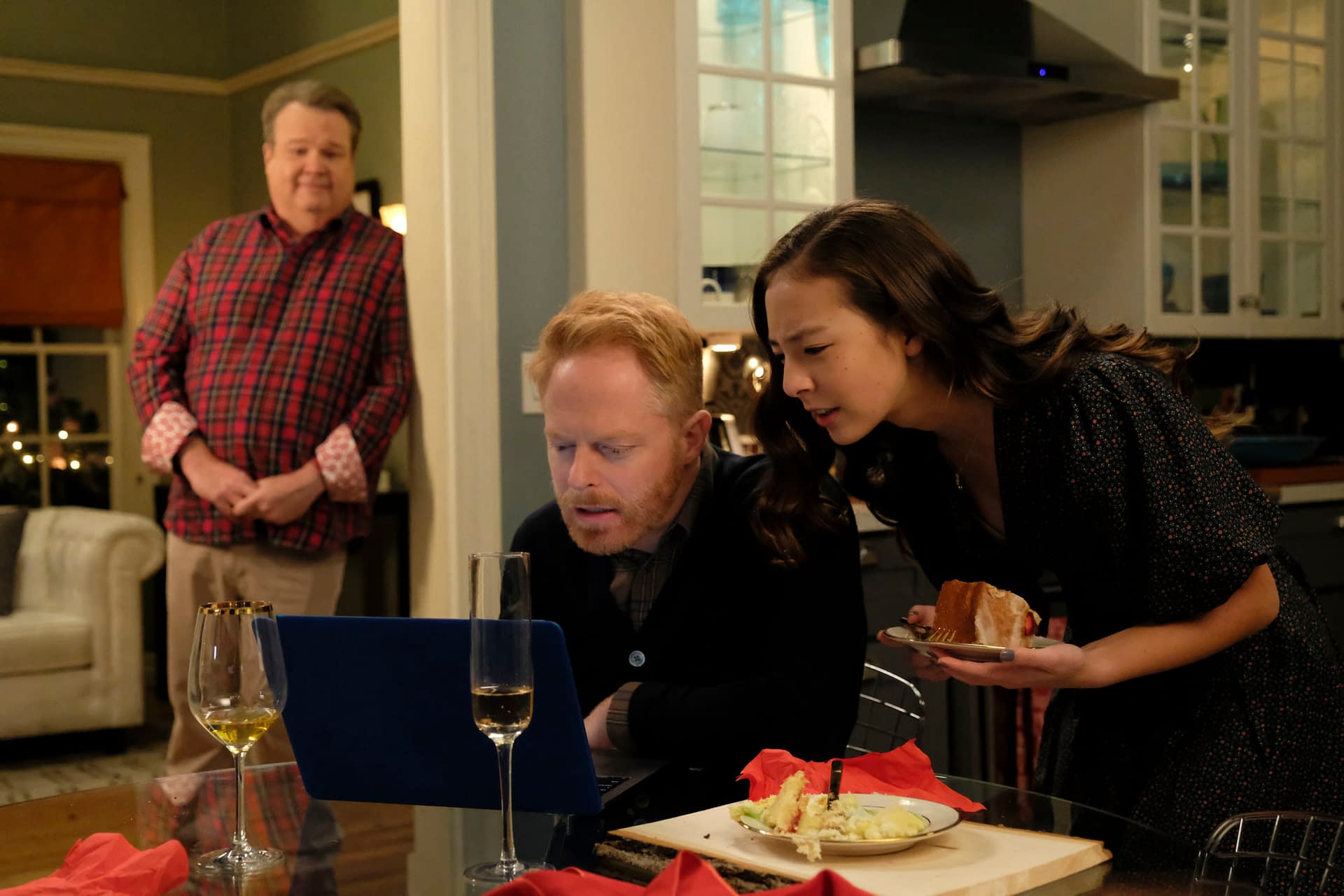 I understand the feud between Luke (Nolan Gould) and Manny (Rico Rodriguez) that is going on right now. That said, what I cannot get over? How Gloria (Sofia Vergara) keeps blaming her shitty traits on her being Colombia/Latina.
It might be the current socio-political mood in the air that makes me extra touchy to this being Latina myself – I am hoping it is not the "current socio-political mood" that has the writers thinking that playing upon these tropes is okay. Either way, I find it more and more angering with every episode.
I am aware there have been jokes throughout the years, but up until last season and reinforced by this current one: it seems that Gloria has ended up becoming unlikeable. That is okay, I do not have to like everyone or their opinions. What I found offensive was that moment when she told Manny he was not a "true Colombian" for letting Luke off the hook so easily.
I am not Colombian, but my best friend growing up was. Her family's leanings were pretty similar to mine and Cam's. Like Cam's matter, the issue between Manny and Luke should have stayed between them. There is something about the way Gloria reacted, bringing the whole family into it as well as their past that really struck a chord in me. She brought up stuff from Claire's past that I honestly thought we have moved on from. Then she has the nerve to call out the lack of loyalty from Luke's part.
This brings us to our next issue: Gloria kinda back-stabbing Phil (Ty Burrell) and then bullying Alex (Ariel Winter) to stay quiet. This has happened in the past and used to be funny… emphasis on the used to part since It has been quite overused and leans once again a little too hard slap-sticky, "angry Latino woman" nonsense.
Again, she started being such a strong character and it really makes me sad how they have just let the character become a cliché. That said, I was very happy with Alex calling out Gloria on her nonsense – said a lot about Alex and Phil daugher-father dynamic with such a brief gesture..
Even still, I was about to let all this anger go when Cam revealed he was leaving and the whole family came together like "The Good Old Times"… but NOOOO!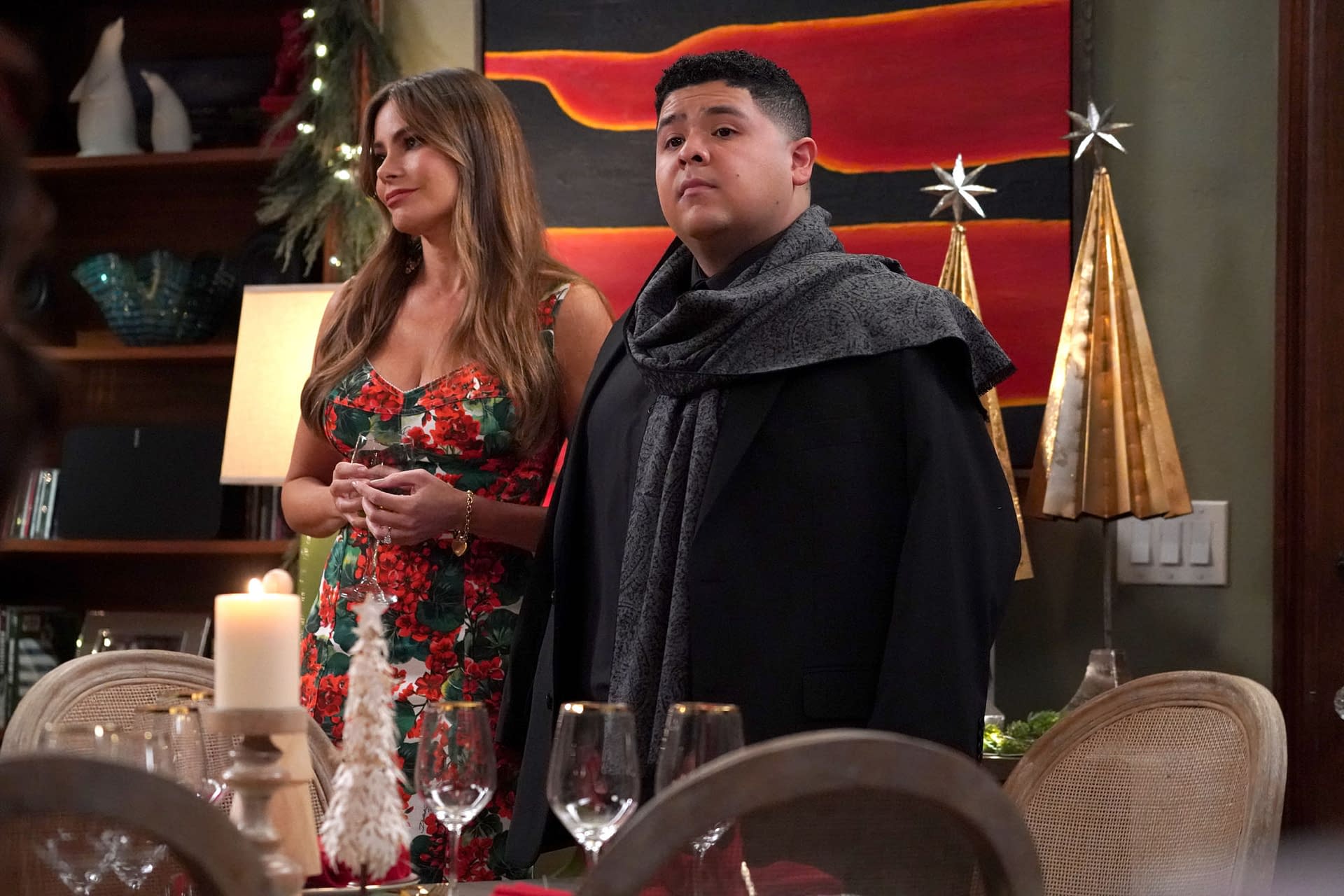 They could not let things go and felt the need to add to my recent growing dislike of Manny. So the big "punchline" at the end was that it turns out Manny fooled Luke into thinking he was going to help with Sherry – only to find out that he purposefully sabotaged Luke's chances with her.
Now I am not asking Manny to forgive the dude – we all know that was messed up – but Manny and Sherry were broken up when things went down. Manny planned to screw over Luke – all with Gloria's "Colombian blessing". Seeing her pinch his cheek and the looks of pride on their faces caused the "hate vomit" to rise.
I am not asking to "like" every character on a show – in fact, I usually lean more towards the "bad guys" and anti-heroes. But if I am not going to like them, I want it to be because of who they are as individual characters and not played-out, prejudicial stereotypes.
You have lost a little "something" this season, Modern Family – I hope you find it again before the finale.