Posted in: ABC, Review, Trailer, TV | Tagged: ABC, Alex, bleeding cool, cam, Claire, comedy, episode 5, Gloria, Hailey, halloween, Jay, joe, lilly, lily, luke, Manny, mitch, mitchell, modern family, phil, Review, season 11, sitcom, the last halloween
---
"Modern Family" Season 11 "The Last Halloween" Reminds Us of Our "Old Feels" [SPOILER REVIEW]
With this season's fifth episode, ABC's Modern Family definitely lived up to expectations. Not only was it a fun episode, but it also made me nostalgic for the earlier seasons when the story and the characters were so on point that it made us actually feel. This episode really took me by surprise—it did not go the ways I expected it to. It was an enjoyable episode that even had me laughing out loud and got my heart in a vise at some points.
"The Last Halloween" harkens back to the last episode of Halloween when Claire (Julie Bowen) first told Phil (Ty Burrell) that he could not scare her. Needless to say, I rooted for Phil all along… sometimes Claire can be a bit too much and I am not always happy with how she treats Phil. And what a fun ride this was. Turns out Phil had a plan set in motion for over eleven months. It was brilliant.
We also follow Alex (Ariel Winter) and Luke (Nolan Gould), who had dinner plans at the same time at the same restaurant with their respective partners. As it turns out, Alex had been sending nudes to her boyfriend's friend thinking he had changed his number. After finding out she sent 11 pictures without even questioning how pervy that was, he broke up with her. I am pretty sure they are trying to make me not like Alex as much lately—she is so smart, but man, how did she not realize? As per Luke, well… his dinner ended up pretty much the same way and he joins Alex for dinner instead.
I really loved seeing them bond. We do not often see them together in meaningful scenes, and this one hit close to home. Also, it felt like the best "ripping the band aid off quickly" move to put those storylines to rest (???).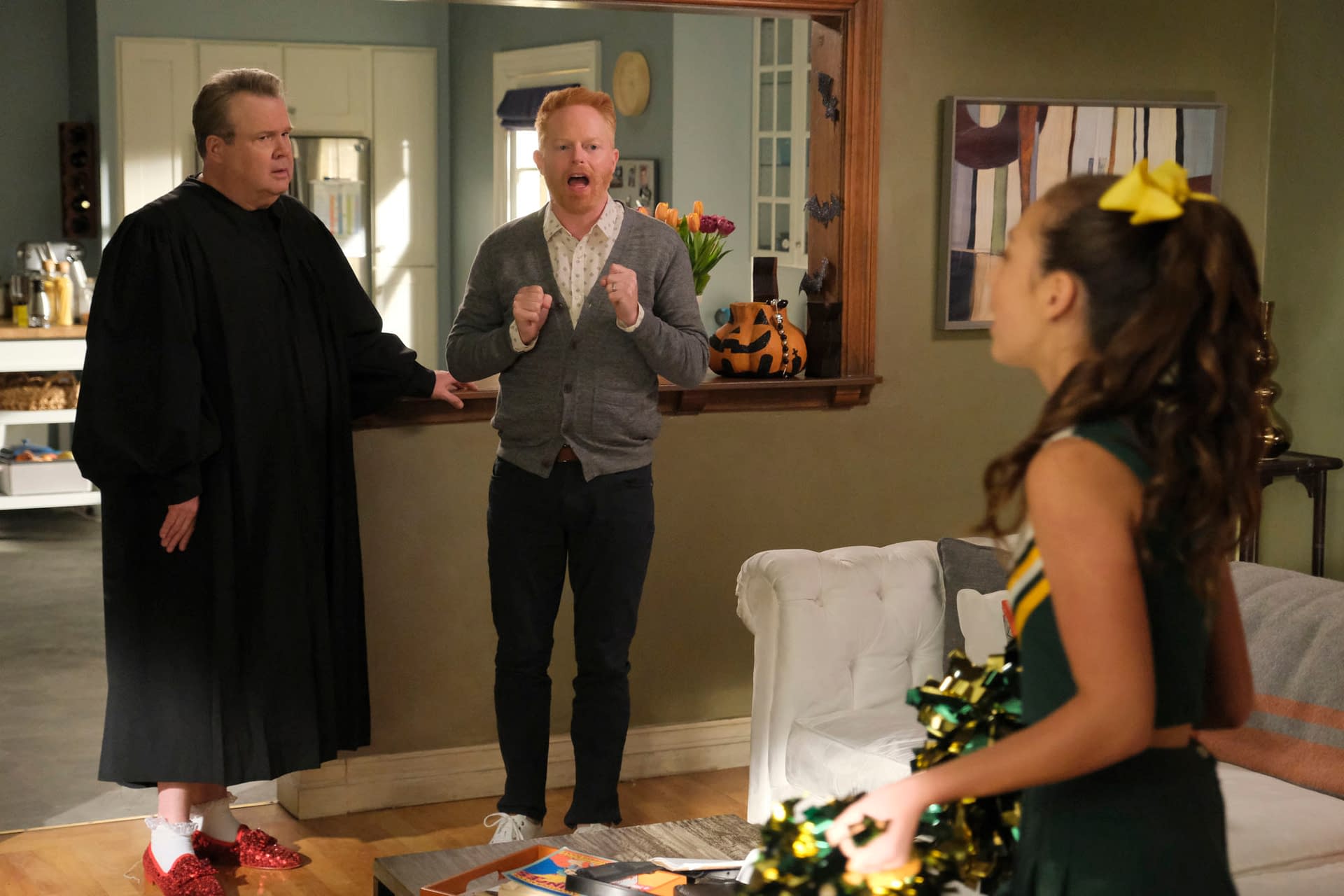 Cam (Eric Stonestreet) and Mitchell (Jesse Tyler Ferguson) on their end, RSVP Lily (Aubrey Anderson-Emmons) for a party in hopes of having some time to celebrate by themselves like they used to. Their evening does not go as planned – and neither does Lily's, as she gets her heart broken by a boy she liked. As she tells-off her dads, she tells them they would not know what it feels like to have their heart broken by a boy they liked – and boy, does that turn—they get her up and get ice cream. Lily has turned out to be a lovely character. I love the scenes between her and her dads when they are so heartfelt.
On the Pritchett household we have Manny (Rico Rodriguez), who has gone to visit Jay (Ed O'Neill) and Gloria (Sofia Vergara). Both Gloria and Jay are going through some type of existential crisis. However, they both get a little "win" at the end in their own ways. This was another great part—we see Manny and Jay have a conversation in which he admits to coming back just to see them and making up excuses to hide the real reason. I found this particularly touching. Jay showing feelings has a way of making scenes heart-wrenching with just a few words.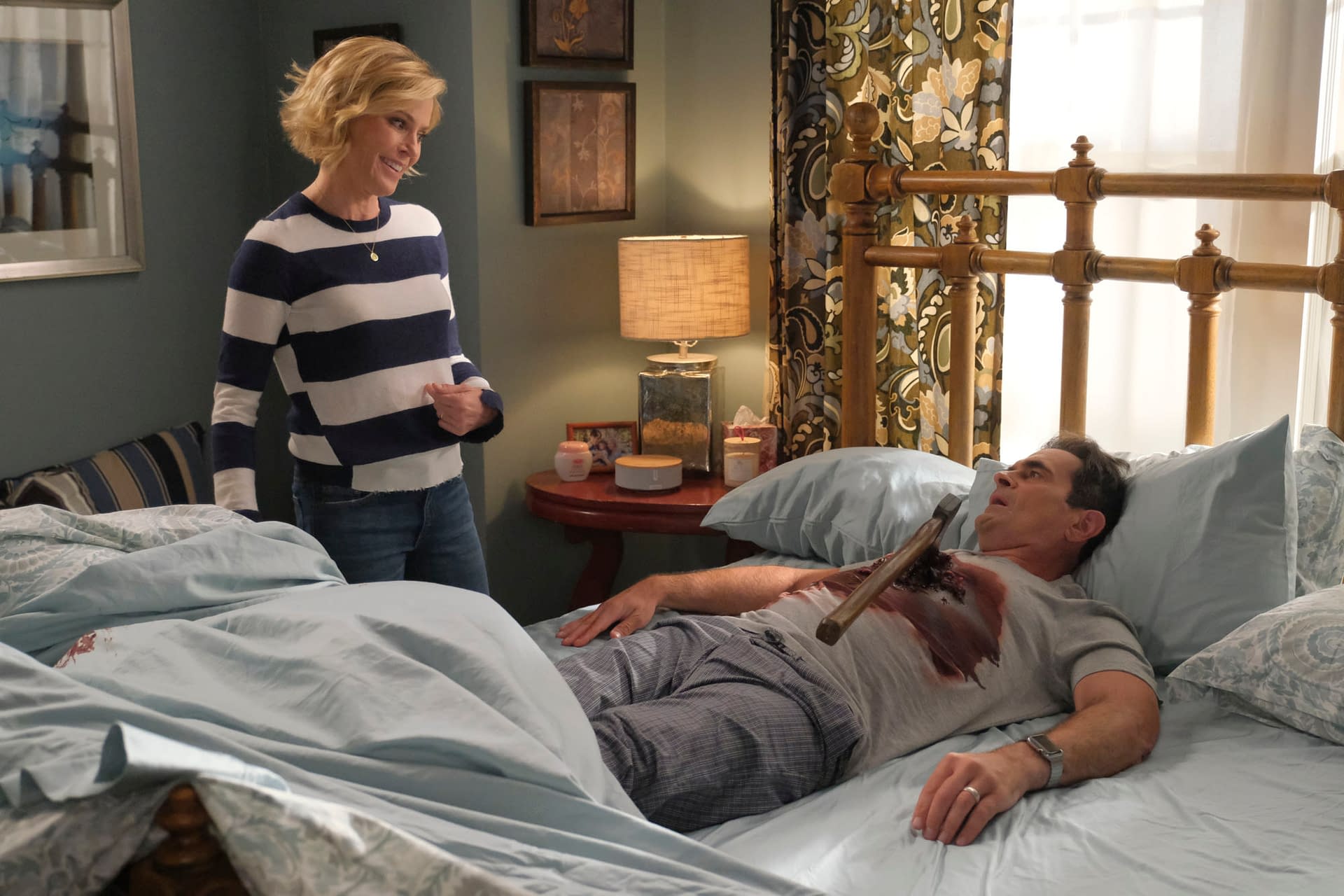 I am so happy to see the last season of Modern Family get back on track. They deserve to go out on a great note that leaves us all nostalgic for the family we followed for so many years. This episode did not disappoint, and I am very much hoping we will see more like this before the finale.
---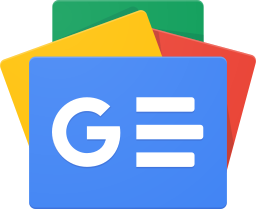 Stay up-to-date and support the site by following Bleeding Cool on Google News today!