"My Hero Academia" S04E14 "Bright Future" Stuck That Superhero Landing [SPOILER REVIEW]
With My Hero Academia S04E14 "Bright Future", viewers got the "sequel" we were hoping for – wrapping up and showing us the aftermath of the fight against the Shie Hassaikai. Even after three amazing episodes, it all felt like it was building up to this one on so many levels. Talk about an incredibly emotional episode that felt like it lasted only five minues. I cried like an idiot and maaaaaaaan… did Chisaki get fu**ed up by the League of Villains.
[rwp_box id="0"]
This week, Eraserhead walks Deku through what will happen now that Eri is safe and quarantined until she is able to get a handle on her power. The way the relationship between Deku and Aizawa has developed has been quite sweet. I love how he has taken to Deku in a very parental way.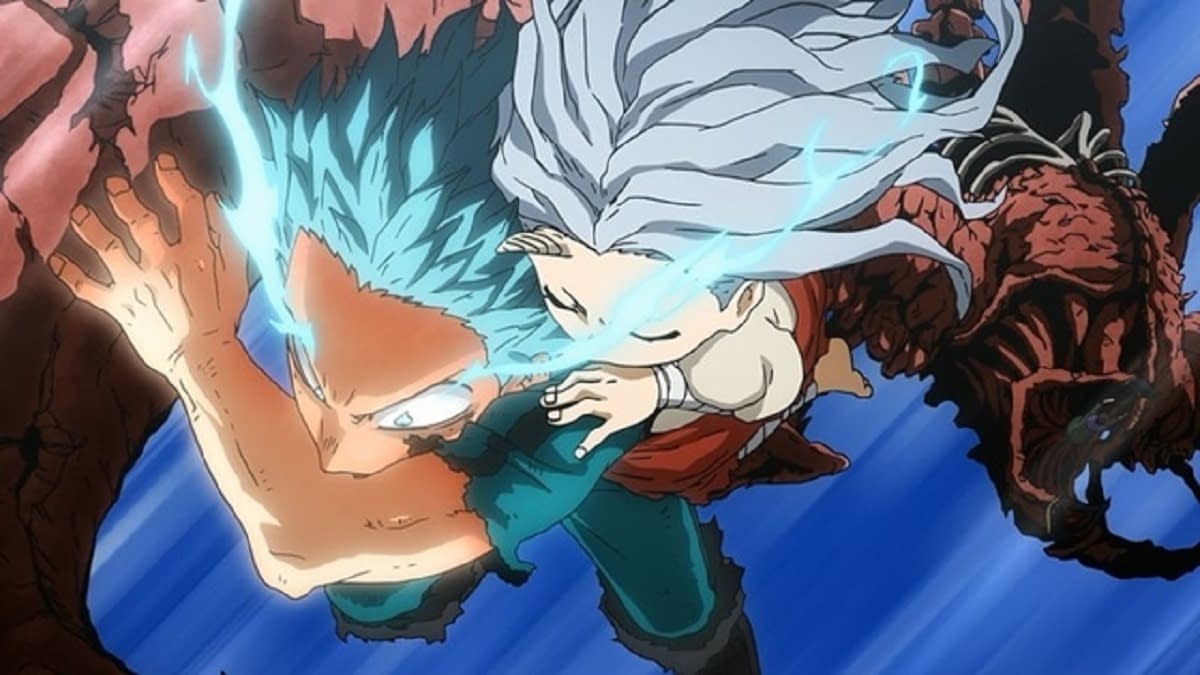 However, smiles are about to get cut short when we realize Sir Nighteye is near his end. It was nice to see All Might there with him as his life began to fade. His words to Deku made me teary – telling Deku how he changed his mind and the future as well, simply by refusing to give into it. Mirio then comes in bawling, and if there is anyone who watch their interaction without shedding a tear: dudes, you probably have no heart. Sir Nighteye making sure that Mirio knew how proud he really was of the hero he has become was the last straw in trying to keep any composure right before dying with a smile on his face.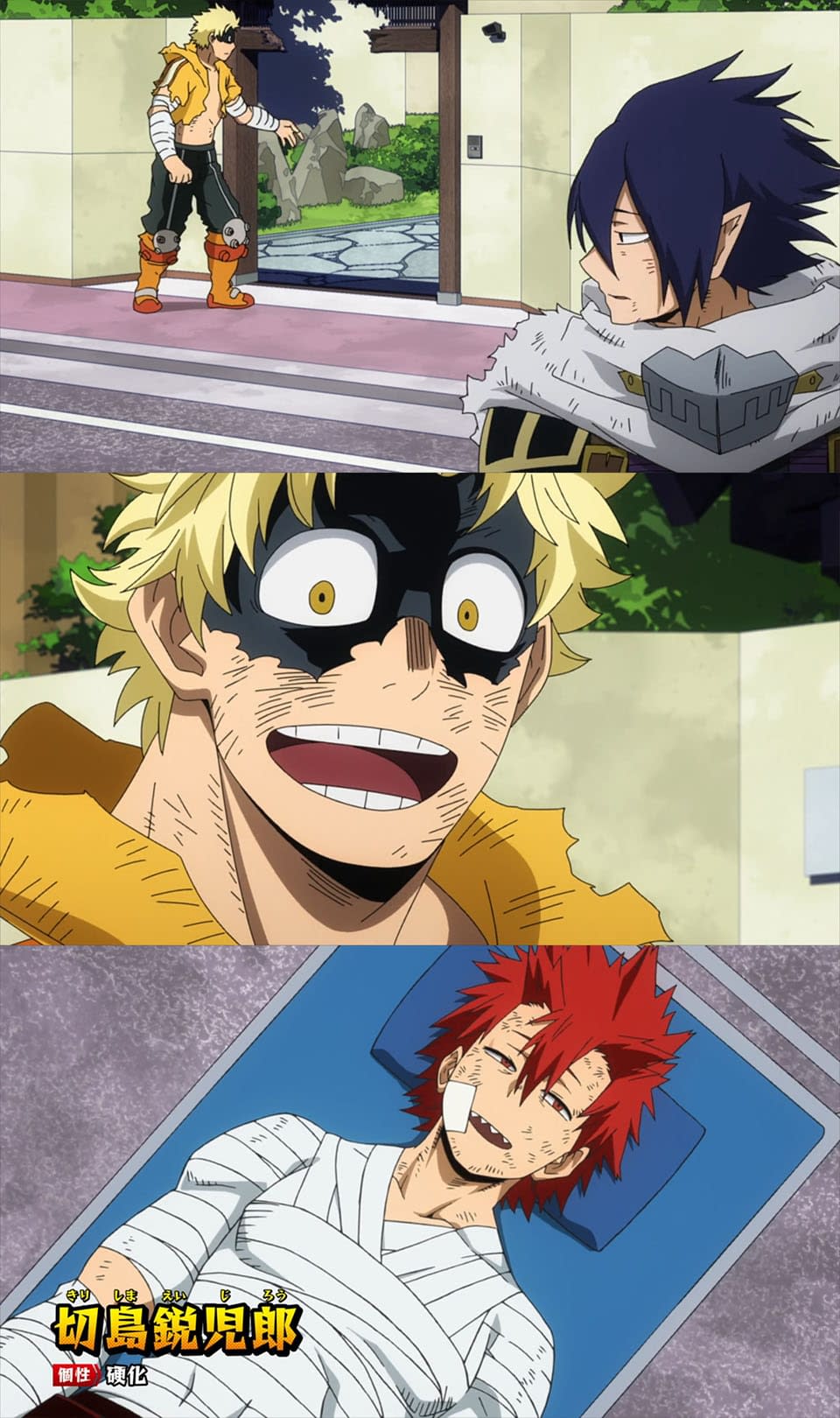 On their end, the League of Villains kept themselves busy by hijacking the vehicle that was transporting Chisaki for a last word. Shigaraki is not willing to let go and makes an appearance. He takes Chisaki's quirk bullets and makes sure to take -no, not his quirk… but Chisaki's arm… to make sure there is no way Chisaki can rely on his quirk ever again. It was stone-cold and while I want to feel for Chisaki? I truly cannot. He completely deserved it. I'm curious to see if this could be the start of a redemption arc for the character. Oddly enough, this was a good balance to all the emotion going on with the other side.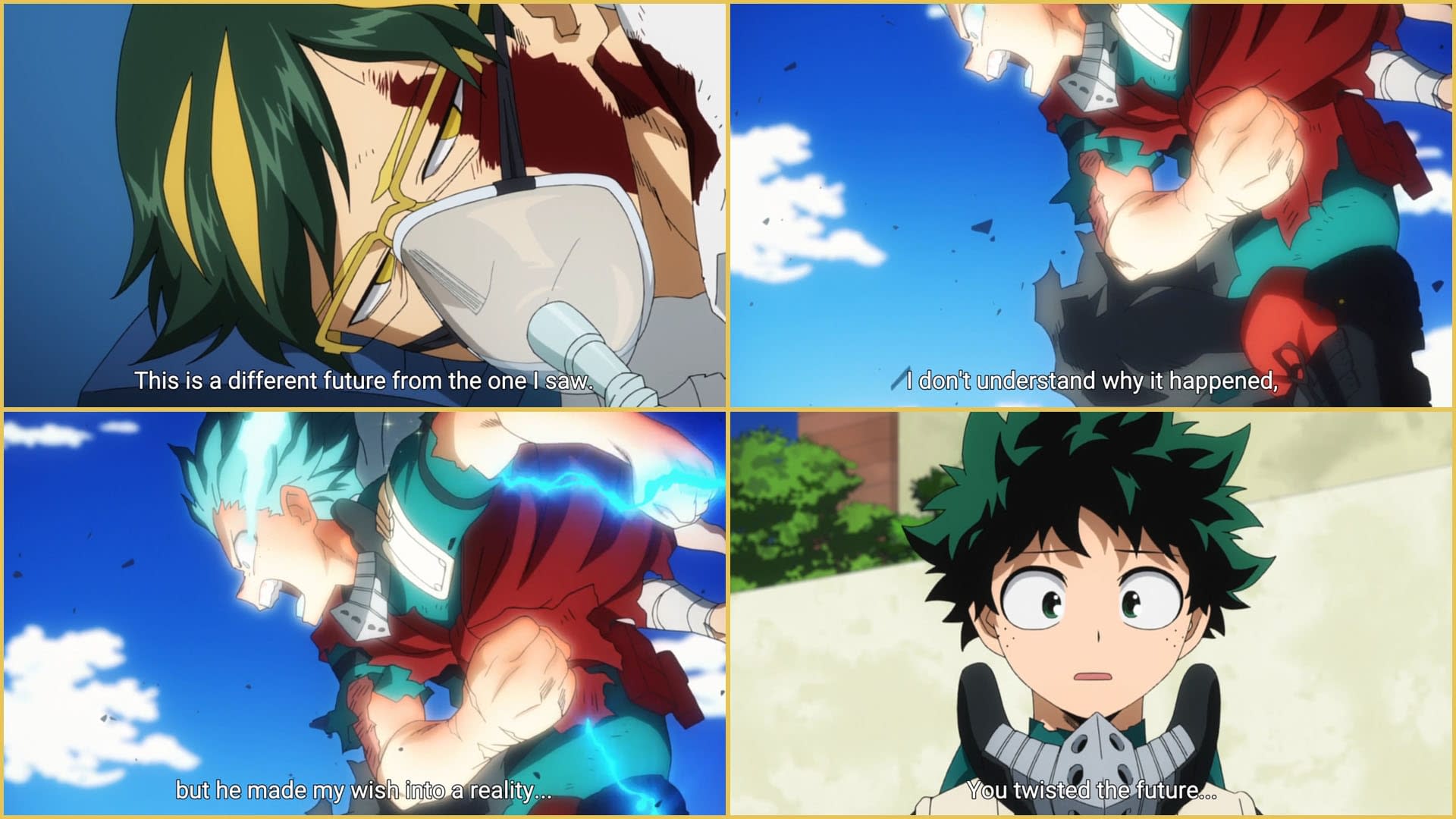 This was an excellent episode of My Hero Academia, and I am really looking forward to our heroes-in-training going back to the UA. I wonder how they will adapt to living normal lives while dealing with all of this—it will definitely not be easy to juggle.