On the 7th Day of "Mr. Robot," USA Network Gave to Me… A Greeting Card from FSociety? [PREVIEW]
Happy Holidays, friends! Er, well I suppose it's just one holiday, and that one is the Mr. Robot season 4 premiere on October 6… which so happens to be one week from today.
What better way to celebrate than with an advent calander? Well, we can think of a few ways, but luckily USA Network picked up on that and granted our wishes! (Most of them, at least. I'm still waiting for Rami Malek to pop out of a cake and announce a prequel series, but I may be waiting awhile for that one to come true.)
Before I get too off track, let me explain what's going on. Mr. Robot has set up a website featuring a "Tree of Materalisim" that grants us a new virtual present each day leading up to the premiere of their fourth and final season.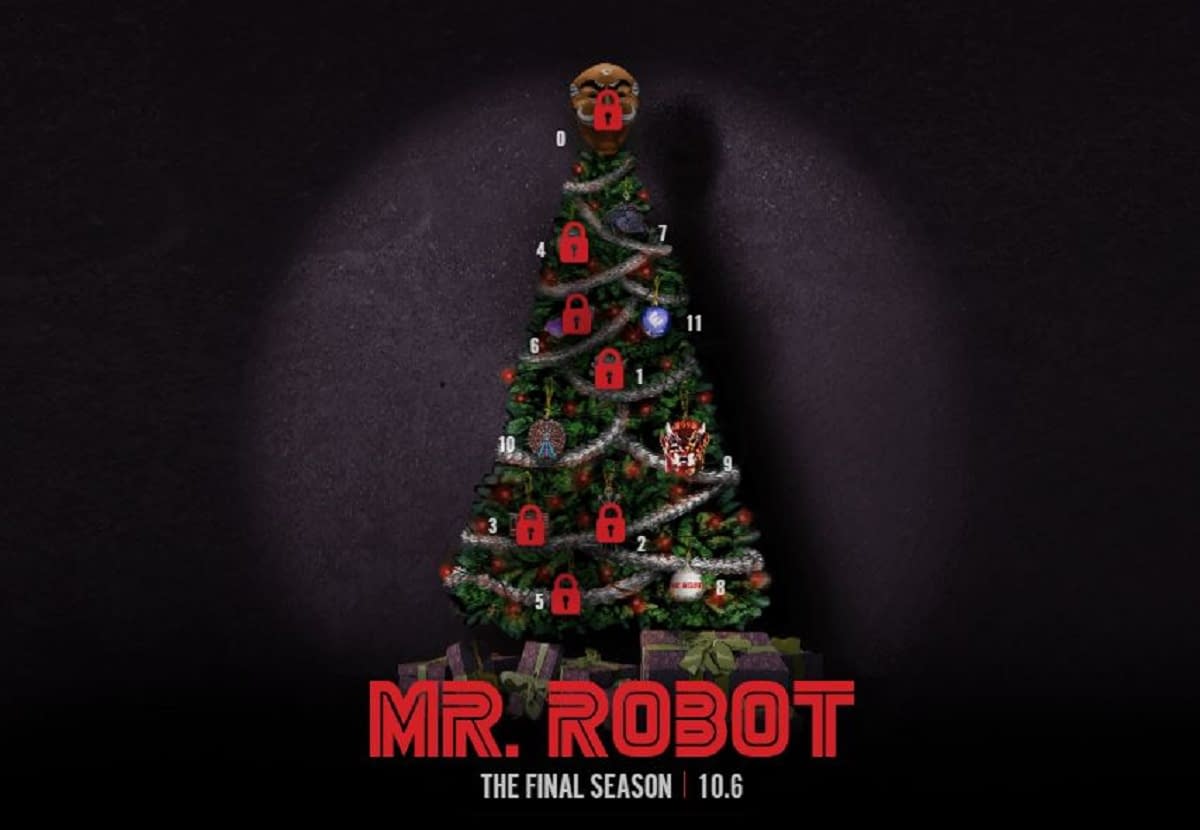 The first day of the countdown, we found the "Silver Bells" trailer lurking under the ornament marked "Eleven"… so here's how it works:
Start with Day "Eleven" and you'll get "Silver Bells".
Day "Ten" sees Zhang and Mr. Price, who sounds like he's in hell.
Day "Nine" was a series of cast photos, posters if you like.
Day "Eight" saw Dom interrogated, try as they might.
Day "Seven" saw the need for more cryptic pictures – no leads.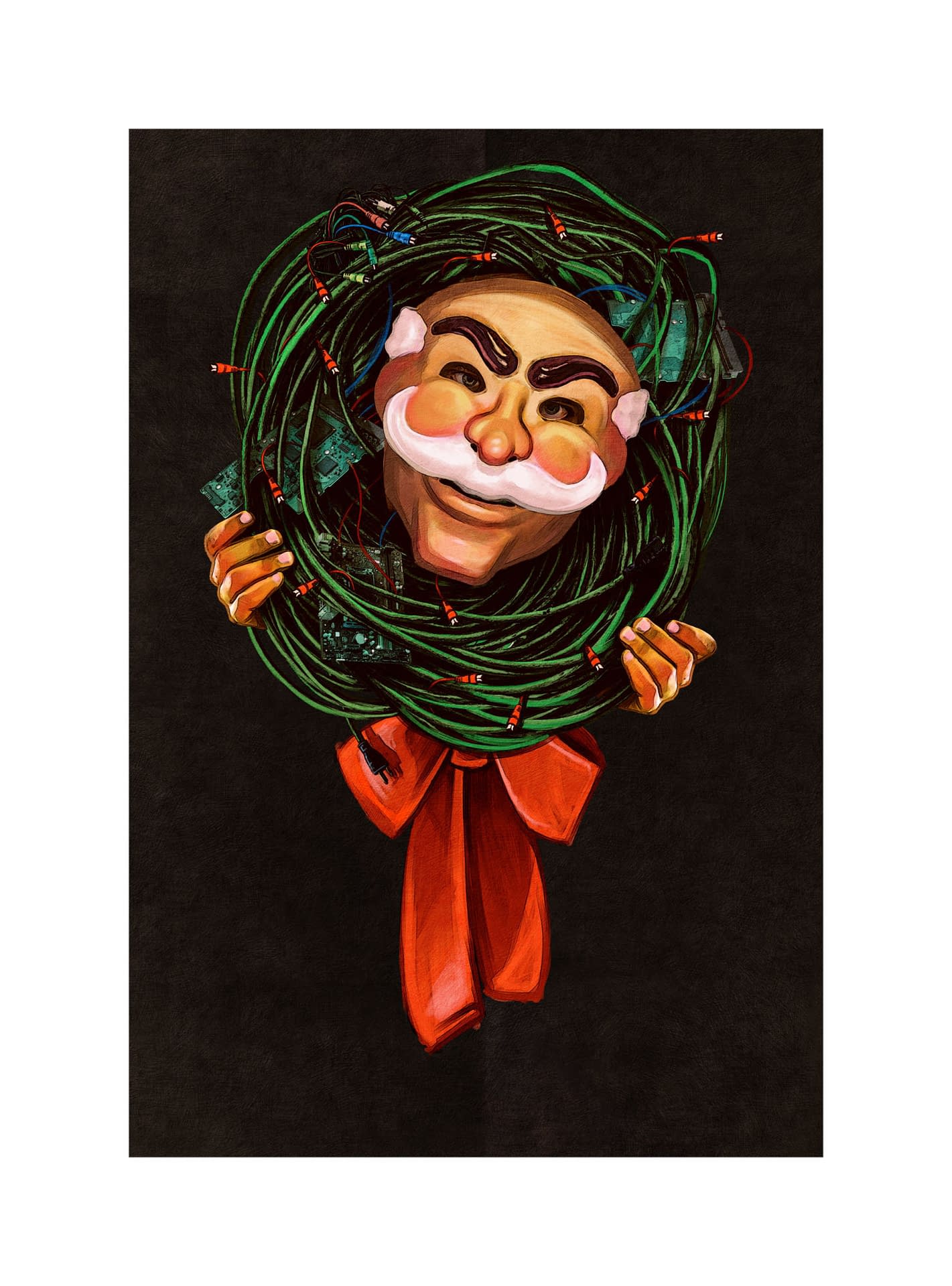 Yes, that's right – today's gift is simply a festive picture of the "Monopoly Man" masked figure, the mascot of fsociety.
I have a feeling this is another game of "hide and seek" with the image hiding either code or being a key to something else, like the season announcement image that was tweeted out.
But don't be too dismayed! We did get another consolation clip – this time one of delusional Angela.
I wonder who's more mentally messed up this season: Angela or Elliot?
What lies in wait, we only guess – keep checking here to find out all the rest.