Netflix and co-star-director-executive producer Jason Bateman wanted to make sure Ozark viewers were aware of two things via the Season 3 announcement video released Wednesday morning. First, that the series will be back to its wicked, wicked ways on March 27. Second, this season? Bateman and Laura Linney's Marty and Wendy Byrde), and Julia Garner's Ruth Langmore will be doubling-down in an effort to build upon their growing empire.
But even if "They Are All In" – are they sure they know who's holding the rest of the cards?
Summer 2019 brought some major casting news for the upcoming season. Tom Pelphrey (Marvel's Iron Fist) and Jessica Francis Dukes (Marvel's Jessica Jones) are switching shows within the streamer, set as new series regulars. Joseph Sikora (Power) and Felix Solis (Ten Days in the Valley) are also joining the upcoming season in recurring roles. Two familiar faces from the second season are set to return: Lisa Emery (Darlene Snell) and Janet McTeer (Helen Pierce) have been promoted to series regulars.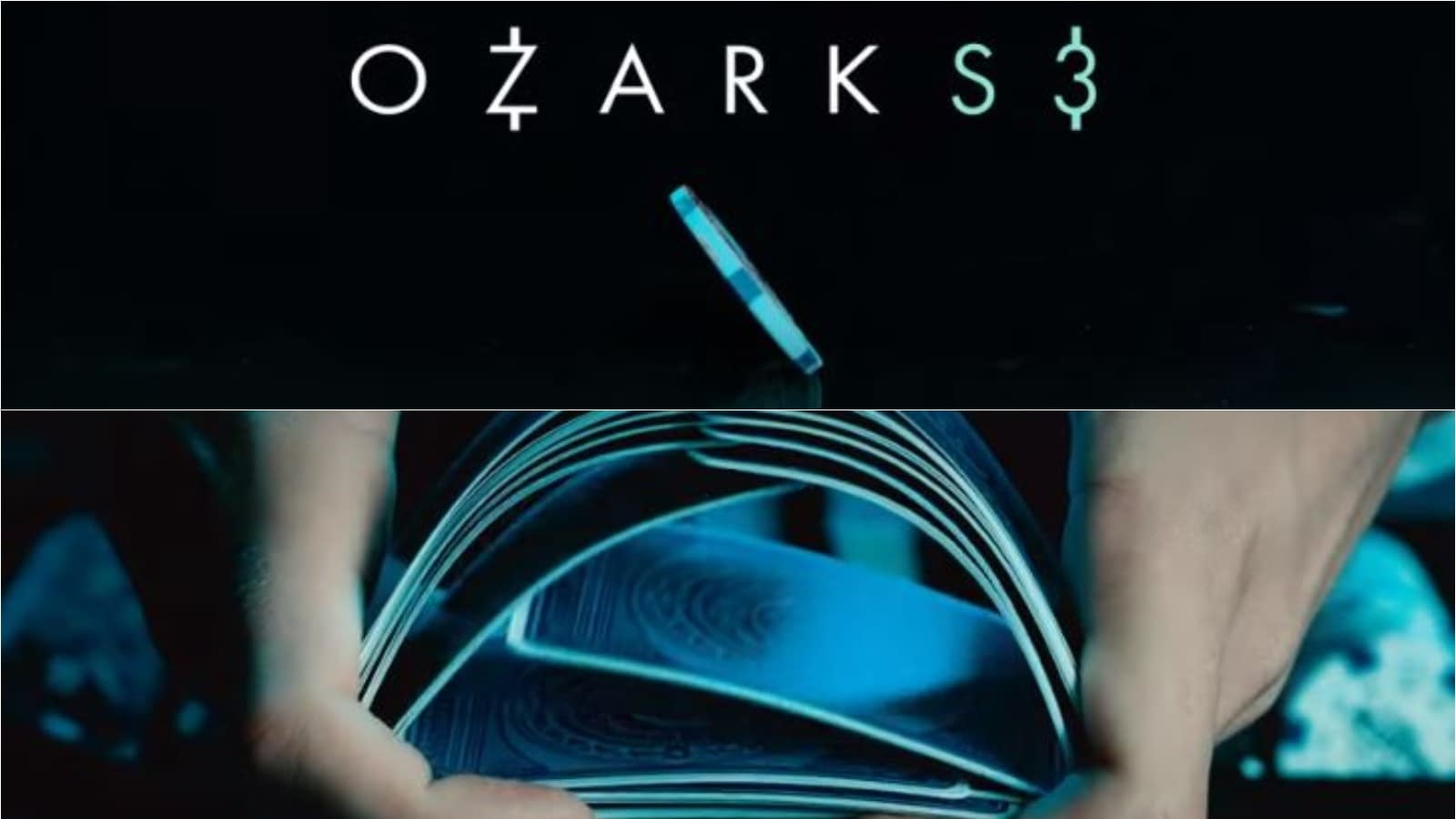 ● Pelphrey's Ben Davis is Wendy's capricious younger brother, Ben, arrives for an unannounced and inopportune visit. He quickly reminds Wendy who she used to be and who she was running from.
● Dukes' FBI agent and forensic accountant Maya Miller comes to the casino with one goal: to take Marty (Bateman) down and do it by the book.
● Sikora's Frank Cosgrove Jr. is the hotheaded son of Kansas City mob boss Frank Cosgrove, who immediately clashes with Ruth when forced to work together in the new casino laundering business.
● Solis' Omar Navarro is the ruthless leader of Mexico's second largest drug cartel, who attacks his enemies with both brutal violence and psychological warfare — as the Byrdes will personally discover this season.
Here's a look back at the first season (major spoilers), followed by the official trailer and over for season 2:
OZARK Season 2 follows Marty Byrde (Bateman) and his family as they navigate the murky waters of life within a dangerous drug cartel. With Del out, the crime syndicate sends their ruthless attorney Helen Pierce to town to shake things up just as the Byrdes are finally settling in. Marty and Wendy (Linney) struggle to balance their family interests amid the escalating dangers presented by their partnerships with the power-hungry Snells, the cartel and their new deputy, Ruth Langmore (Julia Garner), whose father Cade has been released from prison. The stakes are even higher than before and the Byrdes soon realize they have to go all in before they can get out.
Created by Bill Dubuque and Mark Williams, Ozark stems from Aggregate Films in association with Media Rights Capital. Bateman, Dubuque, Williams, and Chris Mundy executive produce.