Penny Dreadful: City of Angels Preview Finds Lewis' Suspicions Growing
You really do have to feel for Tiago (Daniel Zovatto), because Showtime's Penny Dreadful: City of Angels, has been putting him through the wringer on a whole bunch of levels. He wants to uphold law and justice, only to learn very quickly those are two very different things. And to do right by the latter, sometimes the former has to be broken for a greater good. He wants to be open and honest with his partner Lewis (Nathan Lane), but in doing so he would have to give up his brother Mateo (Johnathan Nieves). Then there's the matter of his growing bond with Molly (Kerry Bishé) and that feeling that their worlds are going to collide in ways that bond may not be able to withstand.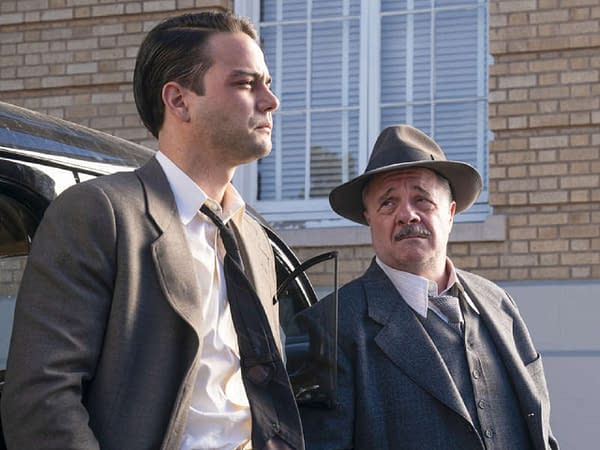 So it's easy to understand why he's feeling a bit "edgy" about everything, especially heading into this week's "How It Is with Brothers". Meanwhile, Magda's (Natalie Dormer) plans continue to unfold as Craft (Rory Kinnear) is pulled further into Elsa's web, leading him to make some serious life changes. Townsend (Michael Gladis) learns a little more than he may have wanted, while Molly gets a stern reminder that the "mission" is bigger than her personal wants. While a mother (Adriana Barraza) pleads for her son (Nieves) to come home, in this look at Penny Dreadful: City of Angels: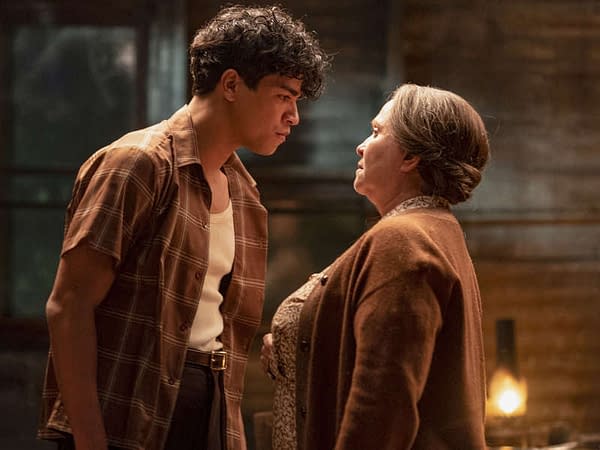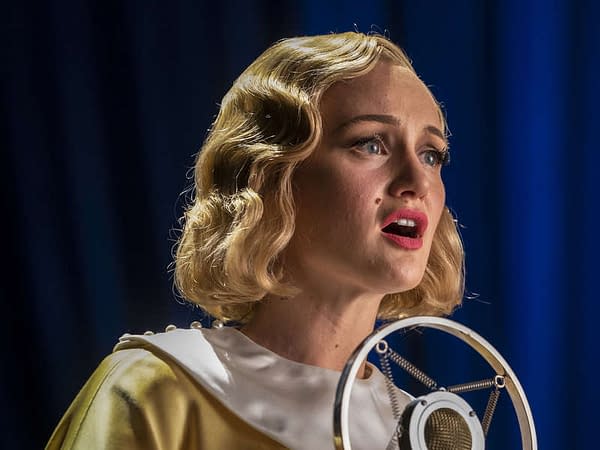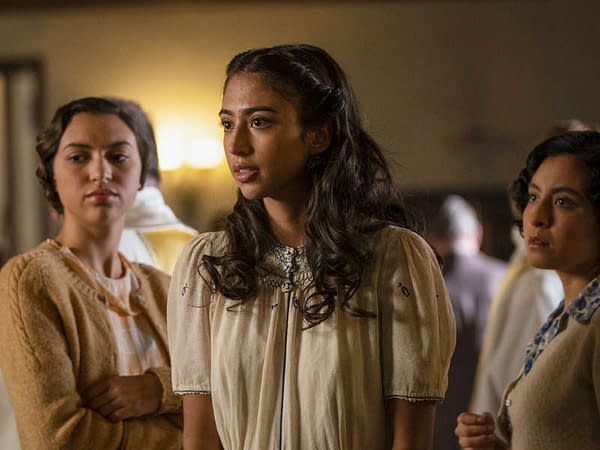 Penny Dreadful: City of Angels season 1, episode 6 "How It Is with Brothers": Tiago and Lewis interrogate Diego, seeking a confession, while Lewis senses Tiago is hiding something from him. Adelaide warns Molly about her personal desires jeopardizing the Temple's future. Townsend learns of Kurt's surprising past. Peter Craft makes a dramatic decision about his marriage with Linda. Maria tracks down Mateo and pleads with him to come home.
Showtime's Penny Dreadful: City of Angels stars Daniel Zovatto, Nathan Lane, Natalie Dormer, Lorenza Izzo, Jessica Garza, Johnathan Nieves, Adriana Barraza, Michael Gladis, Rory Kinnear, Kerry Bishé, Brent Spiner, Amy Madigan, John Logan, Adam Rodriguez, Thomas Kretschmann, Dominic Sherwood, Ethan Peck, Sebastian Chacon, and Lin Shaye. Original series creator John Logan and Michael Aguilar (Kidding) serve as executive producers, along with the Neal Street Productions' Sam Mendes and Pippa Harris, the original series' executive producers. James Bagley will serve as co-executive producer, with Logan's Desert Wolf Productions producing. Paco Cabezas (American Gods, Deadly Class) is on board to direct the series premiere and possibly additional episodes.