"Prodigal Son" Episode 14 "Eye of the Needle": Like a Shot (or Stab) to the Heart [SPOILER REVIEW]
A thrilling episode of FOX's Prodigal Son, I've been anticipating a reunion between Jessica (Bellamy Young) and Martin Whitly (Michael Sheen), and it played out beautifully with Malcolm (Tom Payne) intercepting and stabbing his father. After a much-needed two-week vacation in the Caribbean, Bright is back and knee deep in a sadistic vengeful killer dead set on making a mockery out of his mother and the Whitly name, targeting Ainsley (Holston Sage) as well. "Eye of the Needle" proved that when you combine the family dynamic and their intricate psychological and individualized turmoil, the episode is that much better.
[rwp_box id="0"]
Flashback to 2007, and a young Malcolm and Dr. Whitly exchanging theories at Claremont about the psychopathy of killers. How would his father kill him? Apparently by first smashing his head into the desk, charming father and son talk. How will this be relevant to the rest of the episode? Today, during breakfast the Whitly family is exchanging pleasantries, Ainsley has been promoted to studio anchor, and she doesn't realize that her first day on the job will get her the spotlight and a public air call by the "Carousel Killer".
Jessica discloses to Bright that she is meeting with someone about the "Girl in the Box" via a call that came through the tip line. It seems that all the Whitlys tend to be reckless. Bright naturally accompanies her to the "meet and greet", only to discover a victim spinning to carousel tunes with his throat slashed and his fingerprints burnt off. The killer wanted Jessica to find the body and be put on public display – is she paying for the sins of her serial killer husband?
Ainsley goes on air to speak to the killer – who requests her personally – in an attempt to shun her publically, he assures her that her mother will have to pay the $1M she promised for info on the girl in the box – if she does not, more people will die. The NYPD along with Bright immediately jump to the "Ransom Killer" having some type of relation to The Surgeon's victims – but which one? The list is a very long one.
Gil (Lou Diamond Phillip's) and his team narrow it down to two brothers who served three years for wrongful accusations of one of the victims. Locating one of the brothers, apparently the second is in the wind – a plausible suspect. So what does the killer really want? Revenge, money, to highlight the Whitly's as evil, and why now? While watching the episode my automatic thought was everything leads back to Ainsley's interview with her father, that had to have opened up old wounds for a lot of people.
The sheer ego on Dr. Whitly when he calls Ainsley during a live broadcast was exhilarating to watch – granted he wasn't too fond of the photo they put up on screen of him. Truly psychological warfare, contacting his daughter on air to offer assistance in profiling and capturing the "Carousel Killer" while he is targeting his family. Dr. Whitly does offer that the money is irrelevant, the killer wants something else.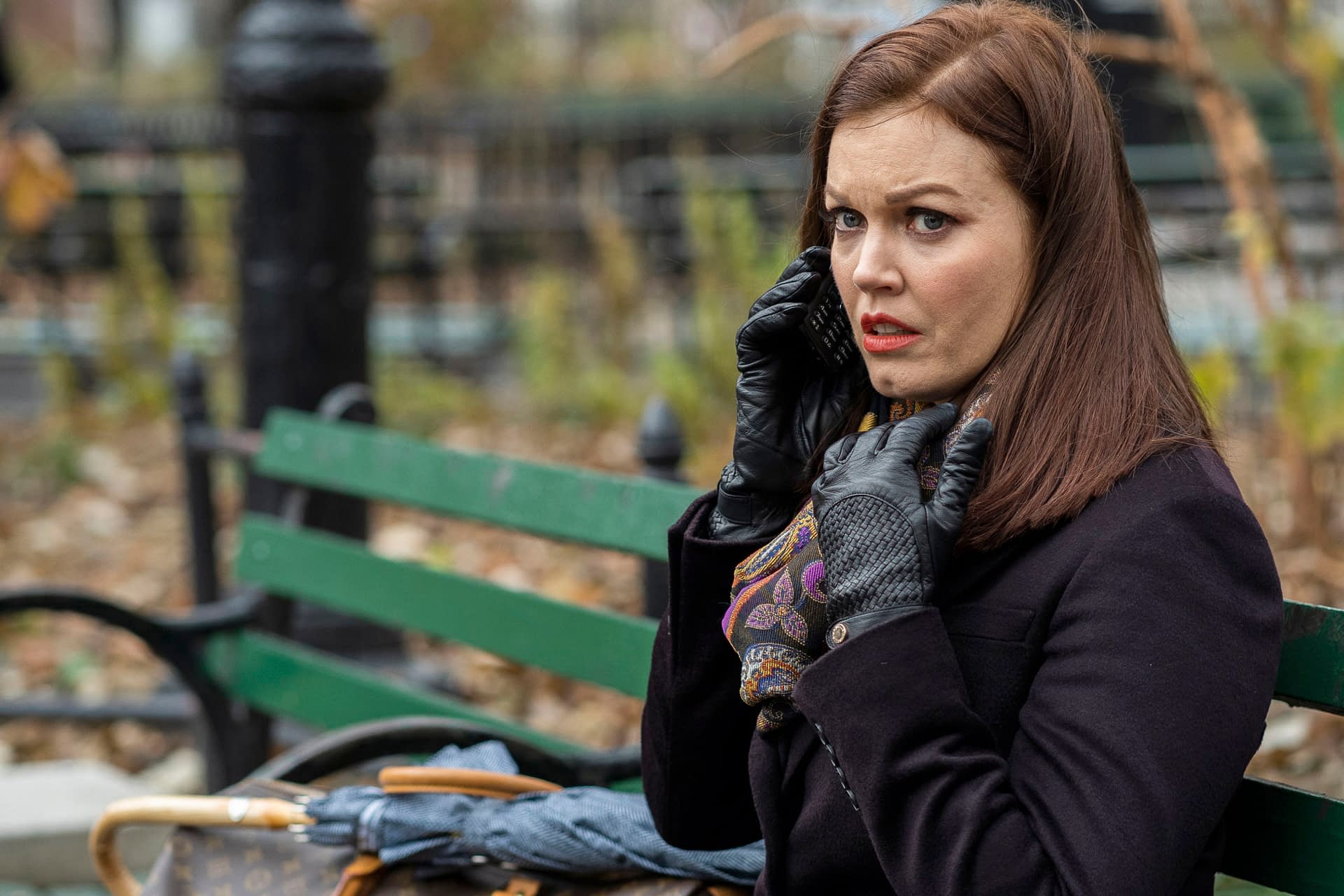 Meanwhile, Jessica receives a call instructing her to go to the spot her and her husband first met and bring the money – she does as she is told, none of the Whitly's follow any type of protocol. Unfortunately for her, the killer had no intentions of letting the man go, or rather had every intention to throw him off the building even after Jessica followed his directions and empties out the $1M in the middles of the park (people swarmed like pigeons to bread). The NYPD and Bright are not too pleased at what Jessica did, and can't locate the killer.
Another call from the killer and now? Jessica must stab Martin Whitly. Given that she has probably thought of this many times, how ambivalent is her internal struggle? Bright needs to seek out his father for assistance with identifying the killer – lucky for him, he gets there before his mother does. Jessica is on a time crunch: if she doesn't kill The Surgeon within 30 minutes a woman dies. Thankfully, Bright is very quickly able to assess that his mother has no good intentions showing up at Claremont.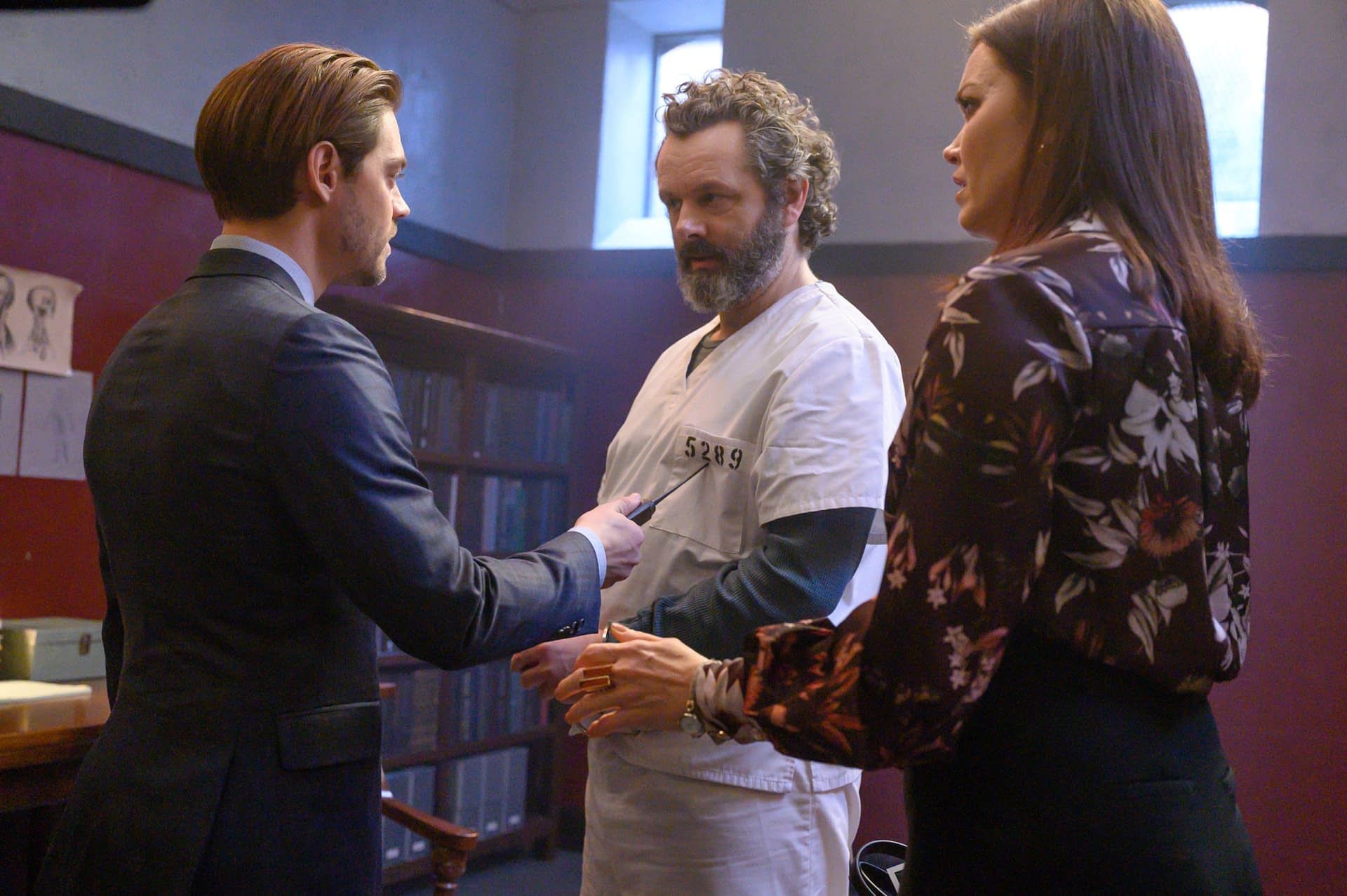 The most remarkable scene this episode – and probably one of the best thus far – is when in the presence of both his parents, Malcolm presses Dr. Whitly on trying to kill him as a boy. To my utter shock, Martin admits it – and that he couldn't go through with it and has been paying for his choice for the last 25 years by being locked up. A sweet admission: it was Bright who lead the cops to his father – so had Martin killed him, there's a good chance he would be free as a bird still.
Maybe there is something human to his father after all.
Dr. Whitly identifies the victims as staff at the hospital he used to work at – apparently one patient he couldn't save back in the day: her condition was terminal and no amount of operating could have helped. Both victims assisted in the surgery with the patient – so this time, a family of Dr. Whitly's "victim" – not The Surgeon's. What follows next was shocking, Bright stabs Dr. Whitly in the heart.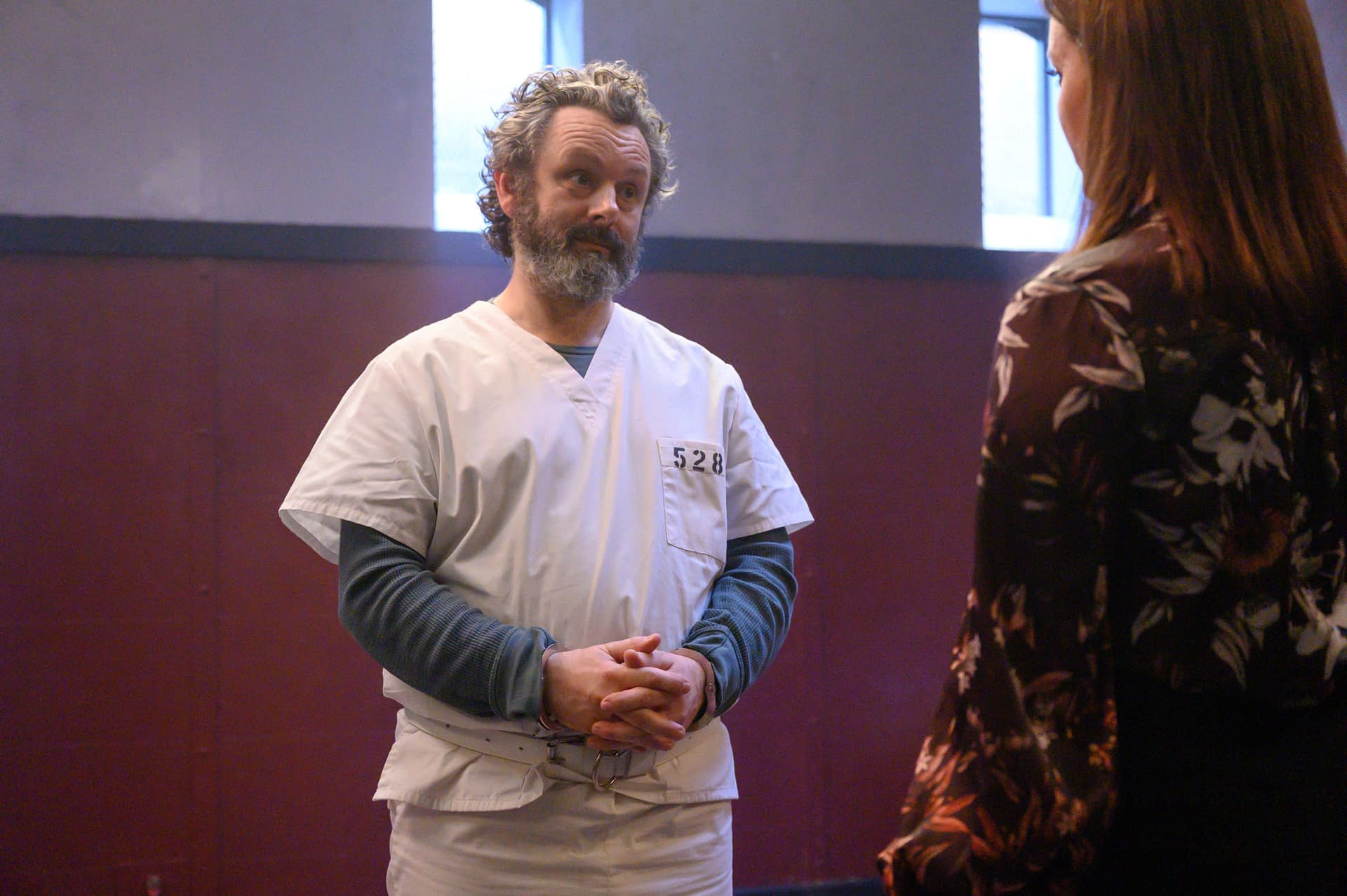 While his father is in surgery, Bright captures the perp after he tries to exit the surgery and tries to take off. The killer is the husband of the young woman who died at Dr. Whitly's hands during heart surgery, with Ainsley's coverage of her father having opened old wounds. While Jessica is at the station answering questions about her stabbing Martin, Gil approaches Bright, who admits "it was the only way" to save the next victim.
Will Dr. Whitly make it? Bright hopes so, since his father did teach him a valuable lesson back in 2007: how to puncture a heart without actually killing anyone. We're guessing Bright got it right? Next week, we're thinking more "happy reunion" and less mourning "The Surgeon's" passing.