With only a few hours to go before Prodigal Son hits east coast screens, FOX released a sneak preview of this week's episode "Eye of the Needle" (with Bleeding Cool's very own Margo Staten offering her pre-episode thoughts here). In it, we flash back to 2007 and Bright's (Tom Payne) time as a sophomore in college. Seeking his father's – Dr. Martin Whitly aka "The Surgeon" (Michael Sheen) – assistance on a research paper, things take a twisted turn when Bright asks his father how he would kill him.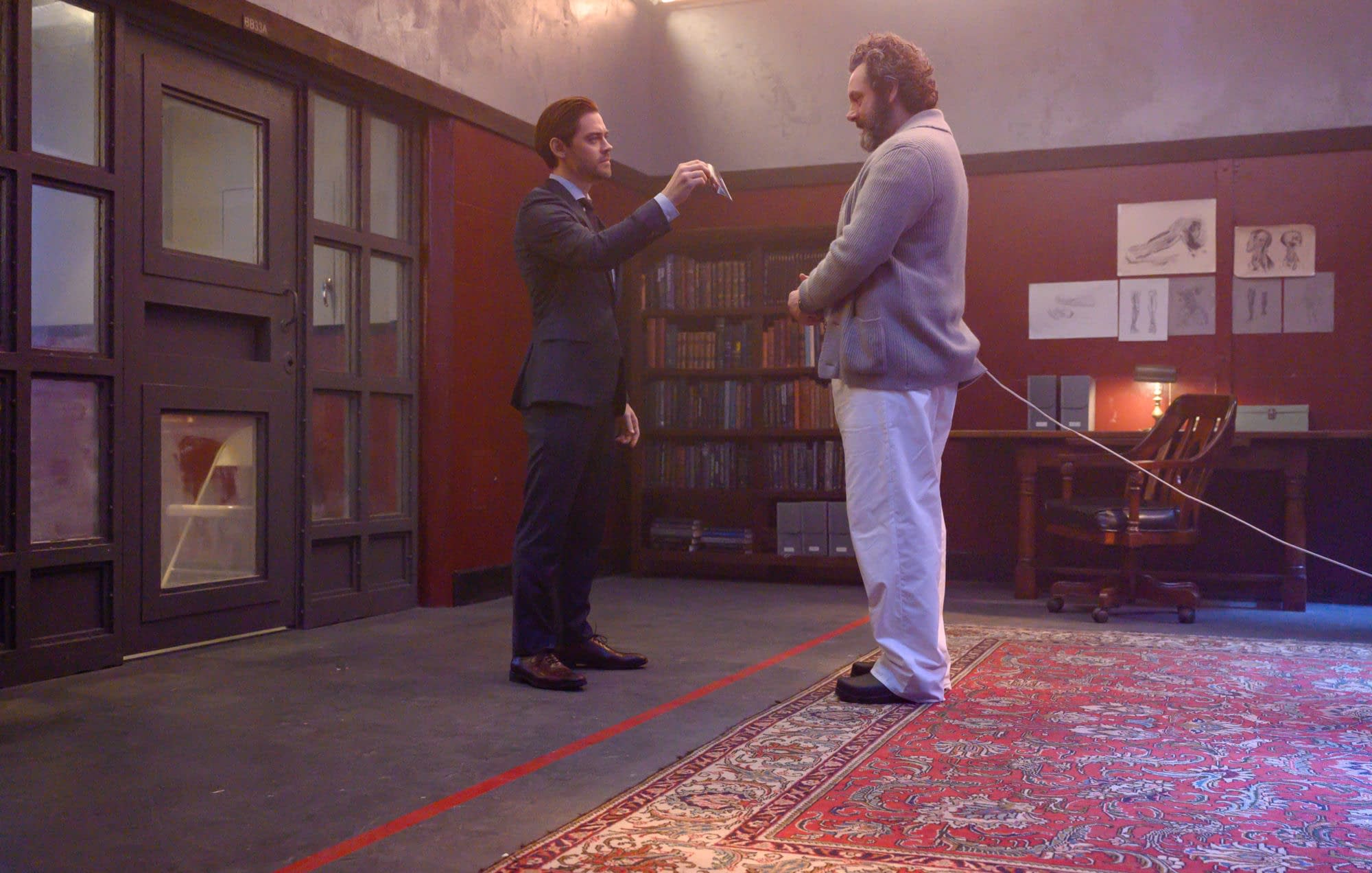 But the twisted part isn't so much what Martin says – it's what Bright doesn't say in response – a non-answer that appears to have Martin feeling a bit nervous, too:
"Prodigal Son" season 1, episode 14 "Eye of the Needle": Jessica continues to search for more information on the "Girl in the Box," but is confronted by the "Carousel Killer," who has a very public vendetta against the Whitlys. While the NYPD investigates families tied to Martin's victims, it's ultimately up to Malcolm and Jessica to track down the tip-line caller – turned killer – who is blackmailing her. Meanwhile, Ainsley receives a big promotion at work, but quickly realizes she may never escape the high demand for serial killer reports
https://youtu.be/c2mZSiPt_EA
On Momday, it was revealed that Dermot Mulroney (The Righteous Gemstones) will recur during the season's final five episodes as Nicholas Endicott, a charming and sophisticated New York City billionaire and patron of the arts who is also an old friend of Jessica's from before Dr. Whitly aka "The Surgeon's" (Michael Sheen) arrest. When both witness a murder, Jessica and Nicholas are thrust back into each other's lives – much to Whitly and Bright's (Tom Payne) dislike.
Enjoyed this article? Share it!