In Protest Of Roman Reigns Defeating The Undertaker, Wrestlemania Stage Sets Self On Fire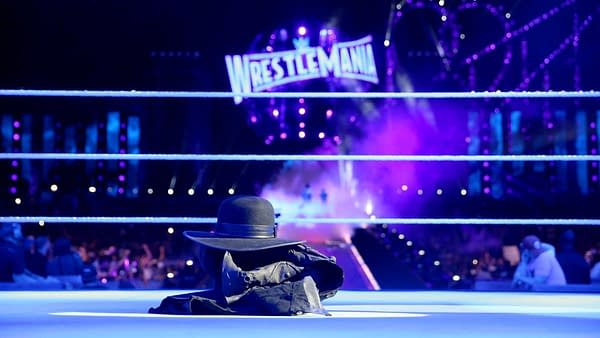 WWE may have been able to mute the onslaught of boos from the crowd when Roman Reigns defeated The Undertaker at Wrestlemania 33 last night, but there was nothing they could do when their own set decided to revolt via self-immolation. Apparently, the stage caught fire as The Undertaker was leaving, as captured by photos from fans in the arena posted to Twitter and collected on dirt sheet Wrestling Inc:
Apparently, rather than live in a world where the WWE ring is Roman Reigns' yard and not The Undertakers, the Wrestlemania 33 stage would rather burn itself to ashes, a sentiment shared by many wrestling fans. No one was hurt, reportedly, by the fire, which was quickly extinguished by WWE staffers, and surprisingly, no fans in the arena chose to self-immolate in protest of Reigns' victory either.
All of that being said, causing the Wrestlemania set to burn does make Roman look strong, and for that, we must all be thankful.