We got another awesome opportunity, as the holidays approach with the cold, to warm our souls up with some Game of Thrones beer from Ommegang. This time around, we got King in the North: a mighty imperial stout fit for Jon Snow, with an 11% ABV. A lot of the brews we've received from Ommegang have had their own different textures and flavors to set them apart from each other so that every family or title that is represented by one looks and feels different. So how well does a beer made for the Kings of Winter fair? We poured a couple of glasses to test it out.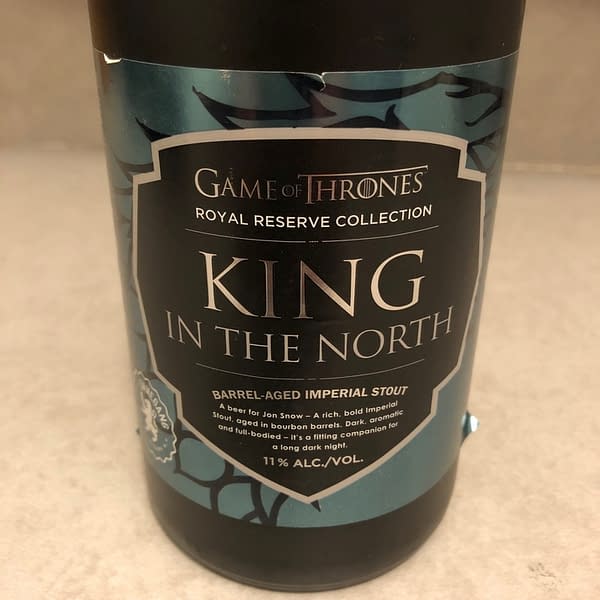 First off, the look of this is about as dark a brown as you'll find on a stout. It is rich, to the point of nearly being a thick brew, and looks almost black when sitting in the pint glass. Even on a slow and measured pour, the head grows off of this like snow on a winter's hill. The shot you see below was about as careful of a pour as I could make with nearly a third of it being the head, which leaves behind lovely lace lines once they die down. On just a pure sip of this without any food, it comes off smokey at first, followed by a heavy bourbon and vanilla taste. This is one of those beers that, as you drink it, you know exactly where your throat is all the way down to the kidneys. It's not a heavy drink, but the bittersweet taste and the mixture of components will go through you and find a warm spot to cuddle up in.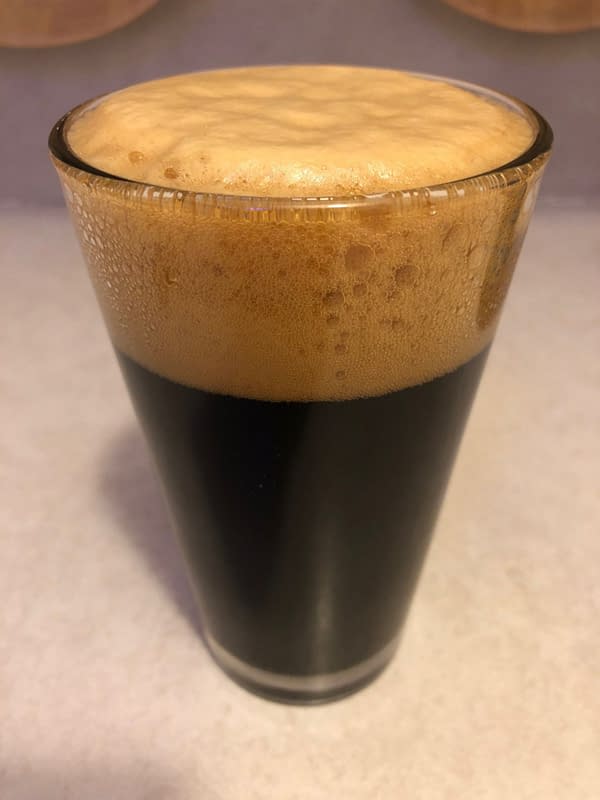 We got this beer just after the Thanksgiving holiday, so I primarily drank this with white meats like turkey and chicken, as well as some leftovers of stuffing and mashed potatoes mixed in with some cheeses like American and Swiss. I would say if you're going to pair this with food, it tastes good with the white meats, but would probably taste a lot better with red. As far as the alcoholic effect, I was pleased with the idea that one drink got me to a happy place. Drunk enough to where I could feel it, but not so drunk to where I couldn't enjoy it. One pint will do you well, almost to the point where this is a sipping beer. But I also say that because I feel, based on how limited these beers are, they should be shared with others.
Overall, I loved King in the North and feel like it's a fine addition to the Game of Thrones line that Ommegang has been cranking out. And at $12 per bottle, it's a fair price for something this rich and intoxicating. The only downfall it has is that I don't have more because I feel like this is a dinner/gathering beer. A bottle between friends, a proper drink to share with your trusted court. Drinking it by myself for the review was fine, but I feel like I missed out not having a chance to share the experience. So if you plan to buy a bottle, take my advice, and get a second for friends and family to share.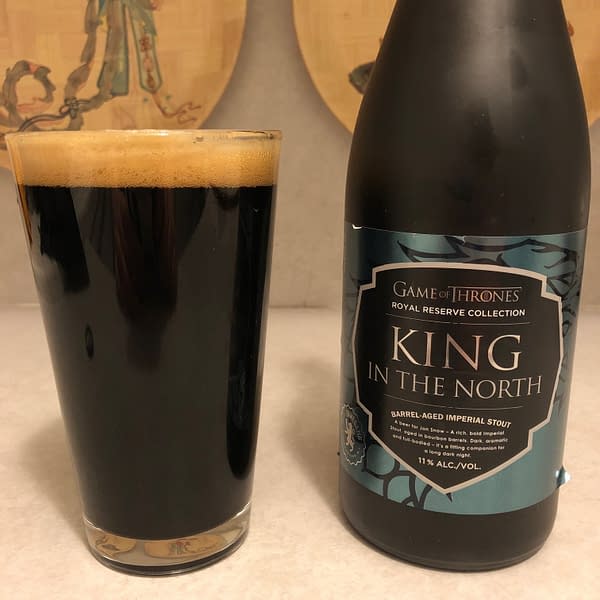 Enjoyed this article? Share it!