Chilling Adventures of Sabrina: Scholastic Conjures Prequel Novel 'Season of the Witch'
Netflix and Roberto Aguirre-Sacasa's Chilling Adventures of Sabrina has done right by its fanbase since the series first premiered. First, there was an unexpected holiday episode. With that came word season 2 would hit the streaming service on April 5th–only to be followed by the news that the series was picked up for another 16 episodes (Parts 3 and 4). Now it appears Sabrina fans will have a very "witchy" reason to look forward to the summer, too.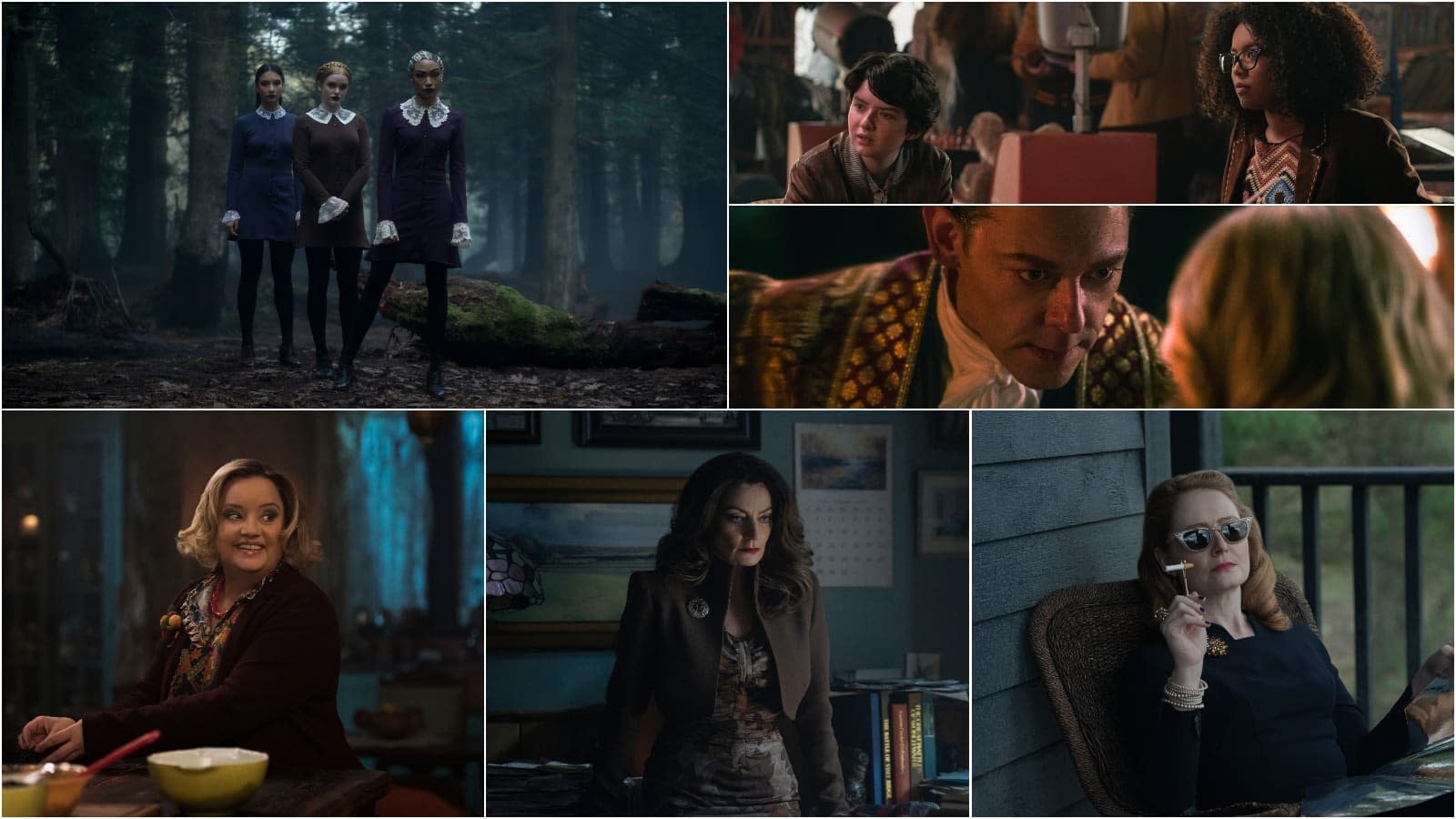 Book publisher Scholastic is going back in time to tell a tale of Sabrina Spellman's (Kiernan Shipka) slightly younger years, with prequel novel Season of the Witch from author Sarah Rees Brennan (Tell the Wind and Fire). The novel is expected to be the first of three novels, though subsequent books will be in different formats (handbooks, guidebooks, etc.). Set for release on Tuesday, July 9th, readers can pre-order a copy through Amazon.
"We are publishing the successful Riverdale [books based on The CW] show from Archie Comics, so when we heard that the same showrunners and producers were creating Sabrina, we jumped on it right away. We just loved everything they're doing with the show. We love the whole girl power angle and so we're just very excited and this is the perfect genre for us."

– Debra Dorfman, VP/Publisher of Licensed Publishing, Scholastic
Thanks to our friends at SYFY and their exclusive access/reporting, we're getting our first look at the novel's cover, followed by an official overview–which should be of particular interest to all of you Ambrose (Chance Perdomo) fans out there: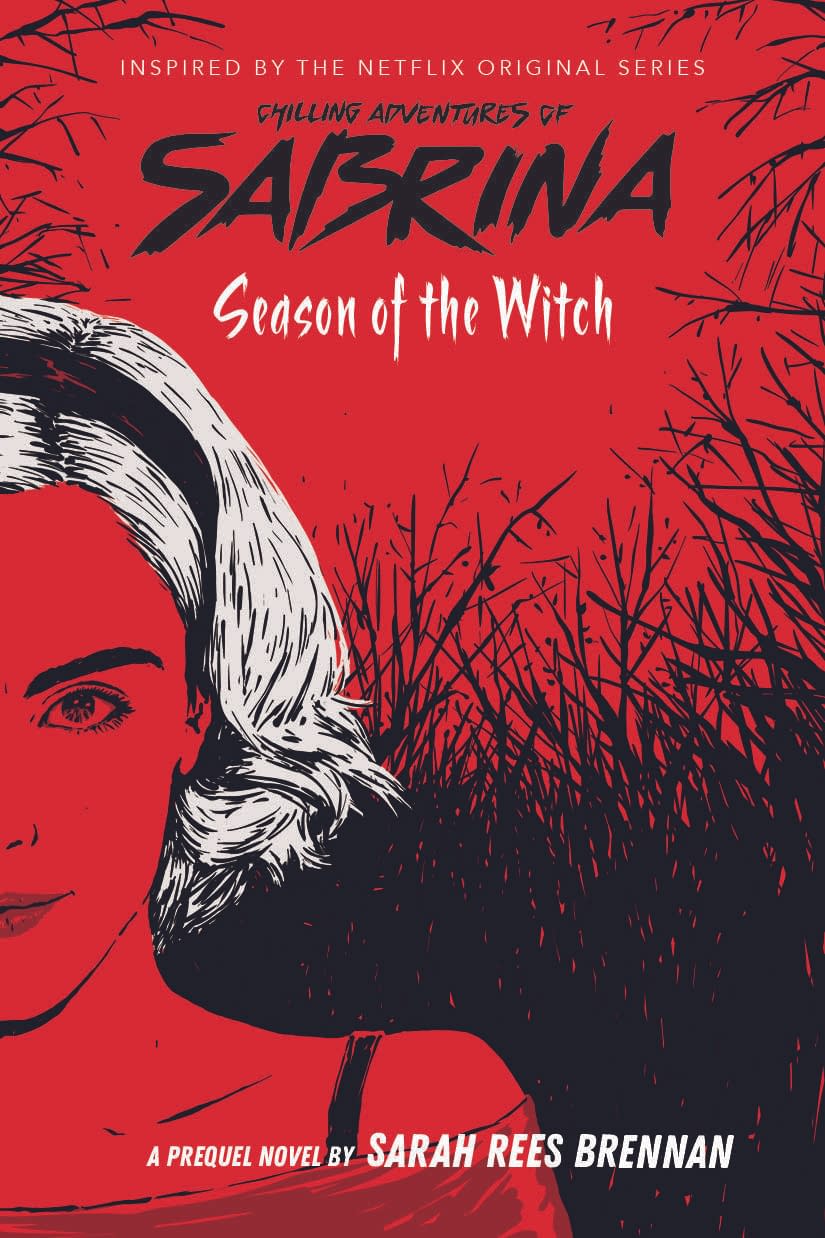 It's the summer before her sixteenth birthday, and Sabrina Spellman knows her world is about to change. She's always studied magic and spells with her aunts, Hilda and Zelda. But she's also lived a normal mortal life — attending Baxter High, hanging out with her friends Susie and Roz, and going to the movies with her boyfriend, Harvey Kinkle.

Now time is running out on her every day, normal world, and leaving behind Roz and Susie and Harvey is a lot harder than she thought it would be. Especially because Sabrina isn't sure how Harvey feels about her. Her cousin Ambrose suggests performing a spell to discover Harvey's true feelings. But when a mysterious wood spirit interferes, the spell backfires… in a big way.

Sabrina has always been attracted to the power of being a witch. But now she can't help wondering if that power is leading her down the wrong path. Will she choose to forsake the path of light and follow the path of night?

Our exclusive prequel novel will reveal a side of Sabrina not seen on the new NETFLIX show. What choice will Sabrina make… and will it be the right one?
As for the series…adding to next season's wicked fun is Alexis Denisof (Buffy the Vampire Slayer, Angel) as Adam Masters, Ms. Wardwell's boyfriend who returns to Greendale after a stint overseas working with Physicians Without Frontiers — unaware that his fiancée has been taken over by the demoness Madam Satan; and Jedidiah Goodacre (The Originals, The 100) as warlock Dorian Gray: owner of exclusive nightclub Dorian's Gray Room and enigmatic gentleman of an indeterminate age who is very good at keeping secrets, especially his own. During the Sabrina holiday special, McKenna Grace (The Haunting of Hill House) will portray a young Sabrina Spellman.