"Saturday Night Live": Daniel Craig's Awkward Bond-Related Promo
The timing couldn't be worse for Daniel Craig's hosting gig for NBC's Saturday Night Live. The promo he shot came just before MGM, Universal, and Eon Productions announced the delay of his latest film No Time to Die to November due to coronavirus concerns globally. The studios originally scheduled the film's release for April 10th.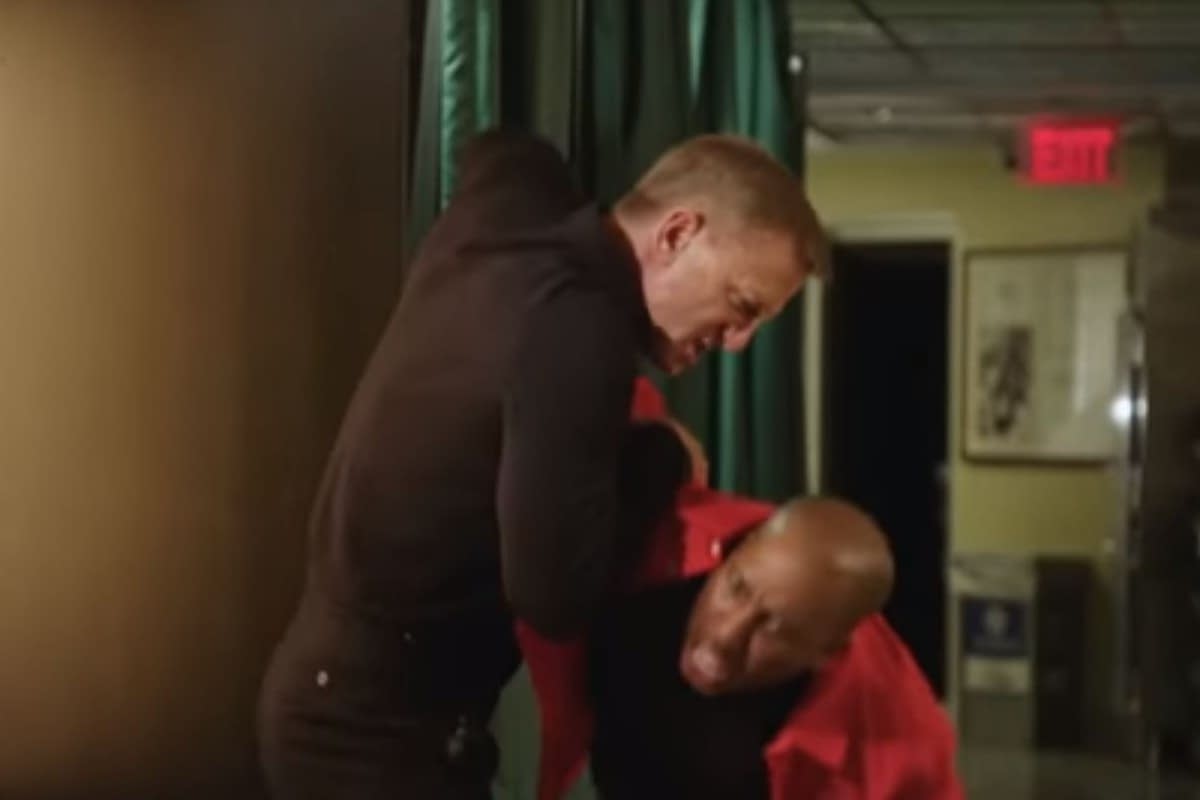 "SNL": The Set-Up…
Marking the last time Craig plays James Bond, the promo involves him pitching ideas to a writer. Beck Bennett, Aidy Bryant, and Chris Redd didn't get the proper greetings they anticipated. Craig went full Bond, twisting Bennett's arm to an audible crack to a hammerlock. He slammed against Bryant's shoulder when trying to give him a hug. Craig overextended Redd's right arm when he was trying to ask a question.
The segment ended with Bennett trying to apologize for catching Craig off guard in the elevator. Craig promptly delivered an elbow to his gut. How much of the show will change in light of the news? Could there be any more awkward a monologue? One thing SNL could play off whether originally planned is his Benoit Blanc character from the Rian Johnson film Knives Out. The film was recently released for home media.
The only other time the Bond actor hosted SNL was in 2012. One issue the series will parody is the Democrat Super Tuesday results. Last week, host John Mulaney played Democratic candidate Joe Biden. Will Craig play Biden this week or will alum Jason Sudekis return to do the gloating? Naturally, the recurring Larry David likely returns as Bernie Sanders and cast member Kate McKinnon will bring out her Elizabeth Warren at least one more time.
Craig hosts the March 7 edition of SNL with musical guest The Weeknd. No Time to Die comes to theaters on November 25.