SDCC 2019: Experiencing "The Boys" at the Amazon Prime Video Lot
The Boys debuts on July 26th on Amazon Prime, and to help promote it, there is a fun, unique experience happening at the Amazon Prime Video SDCC 2019 offsite. When you first enter the site, you are greeted by free Carl's Jr. to start, so that is a nice surprise. From there, they have created a Bryman Audio Visual store for you to wait in line to enter. As pop music hits from the 80's and 90's pumps loudly in the air, you can use The Boys snapchat filters to enhance your social media stories. The real fun begins however when you get inside. Check out the video below! (NSFW: there is very harsh language here):
I have to say, this is one of the more unique and fun offsites I have been to at SDCC in the six years I have been coming here. So much interaction, so much detail. This is what most activations should be: an experience that puts you into the world of the show however brief it may be. Kudos to the actors as well, they did a fantastic job.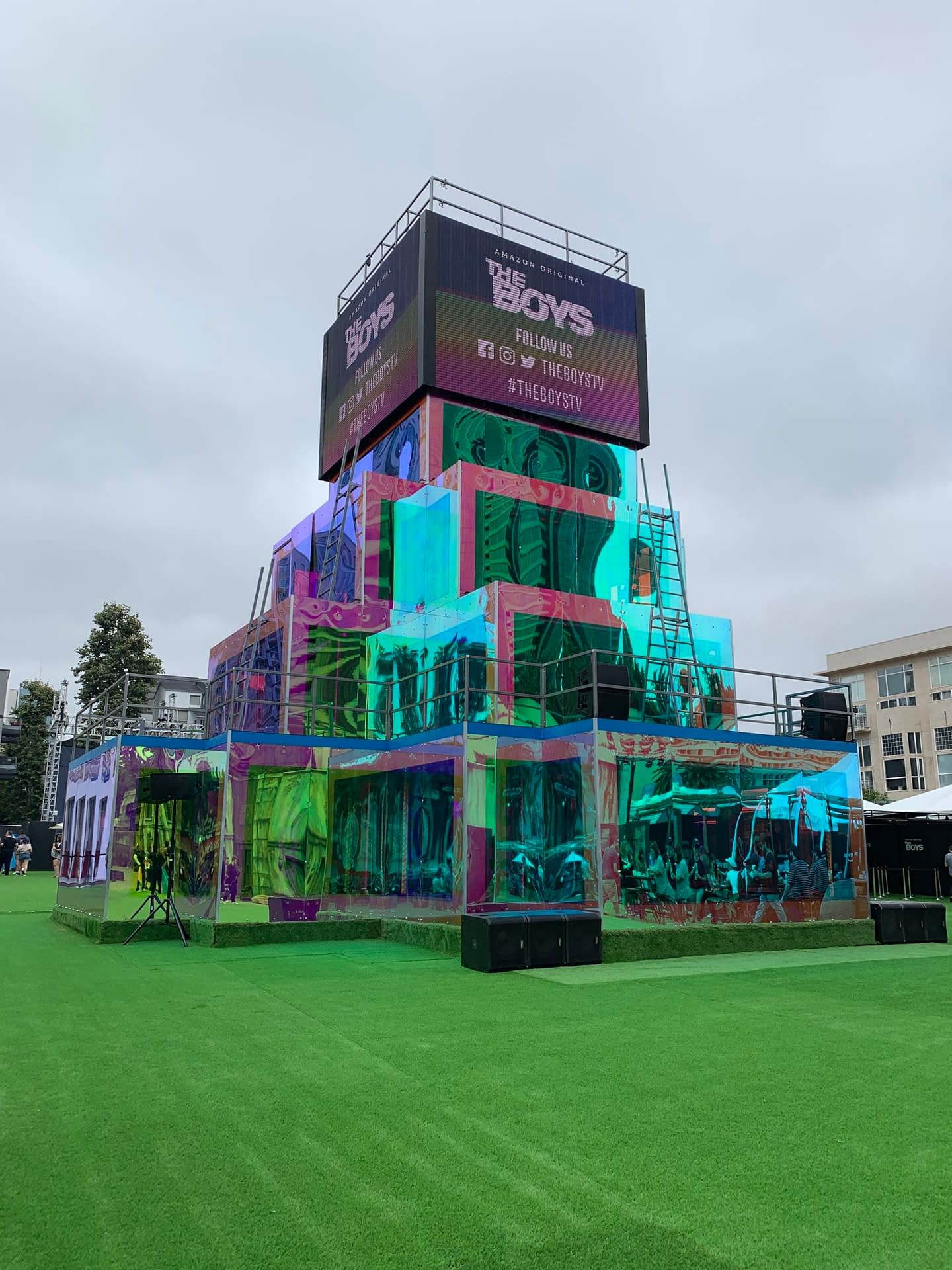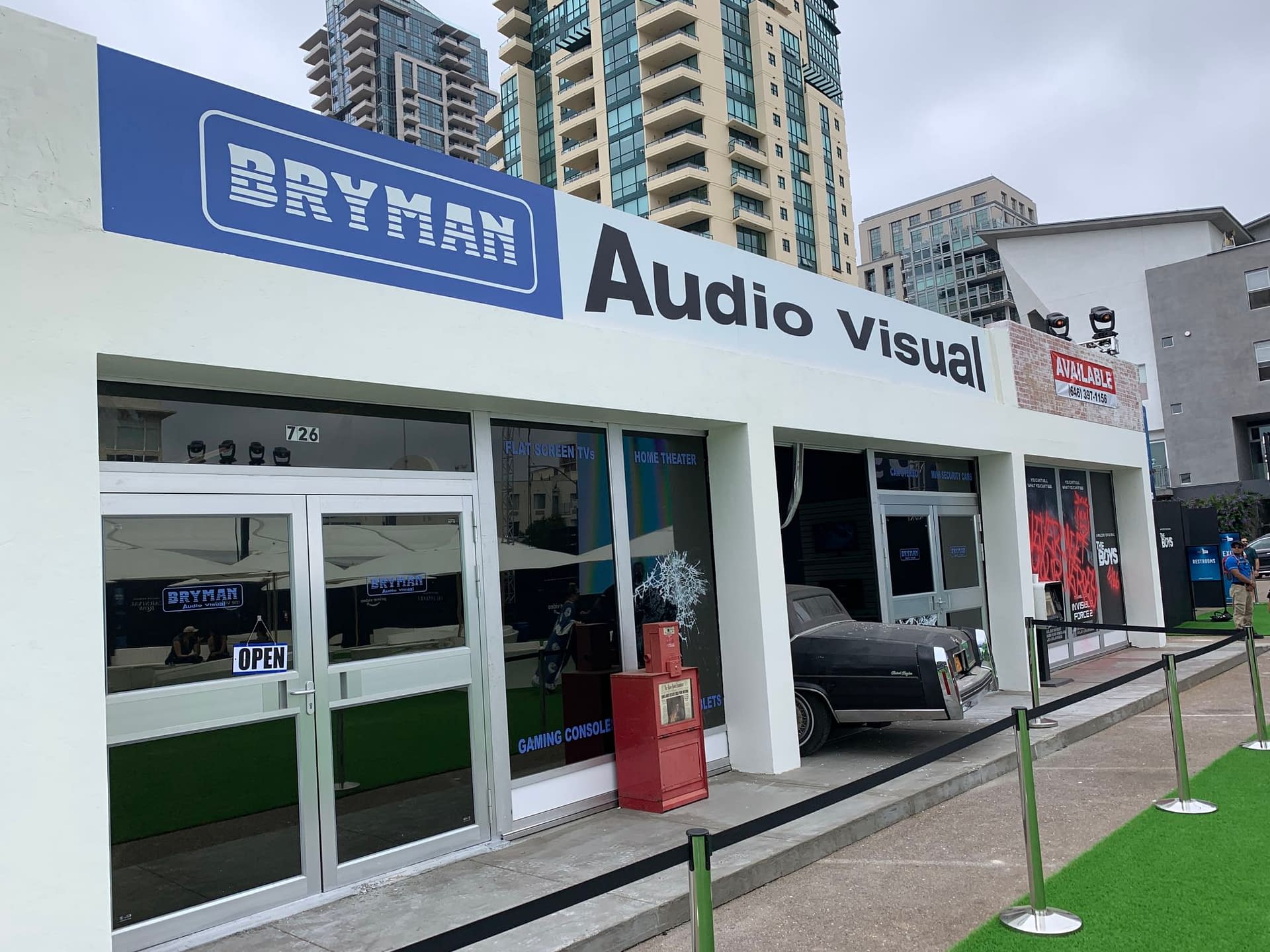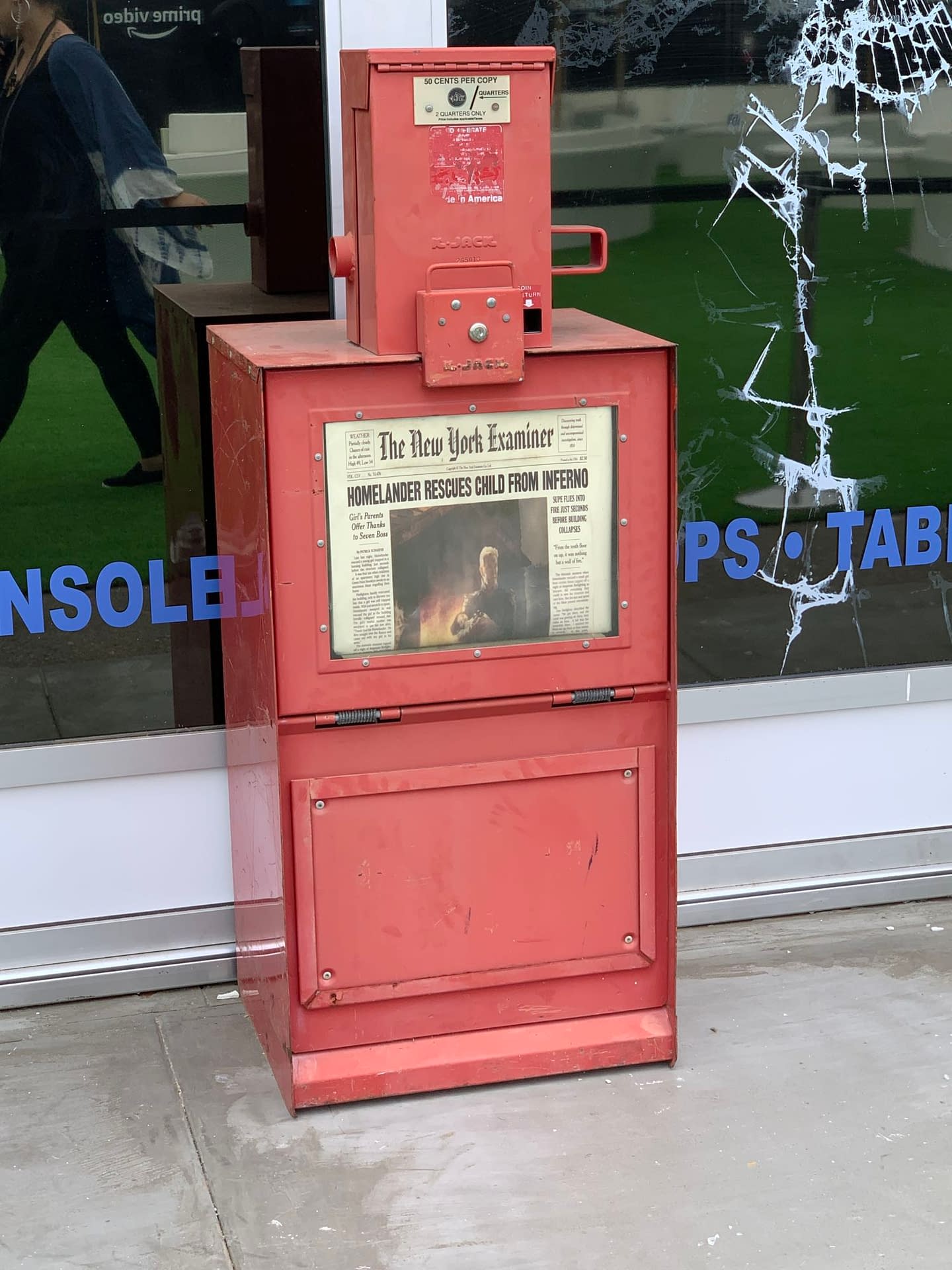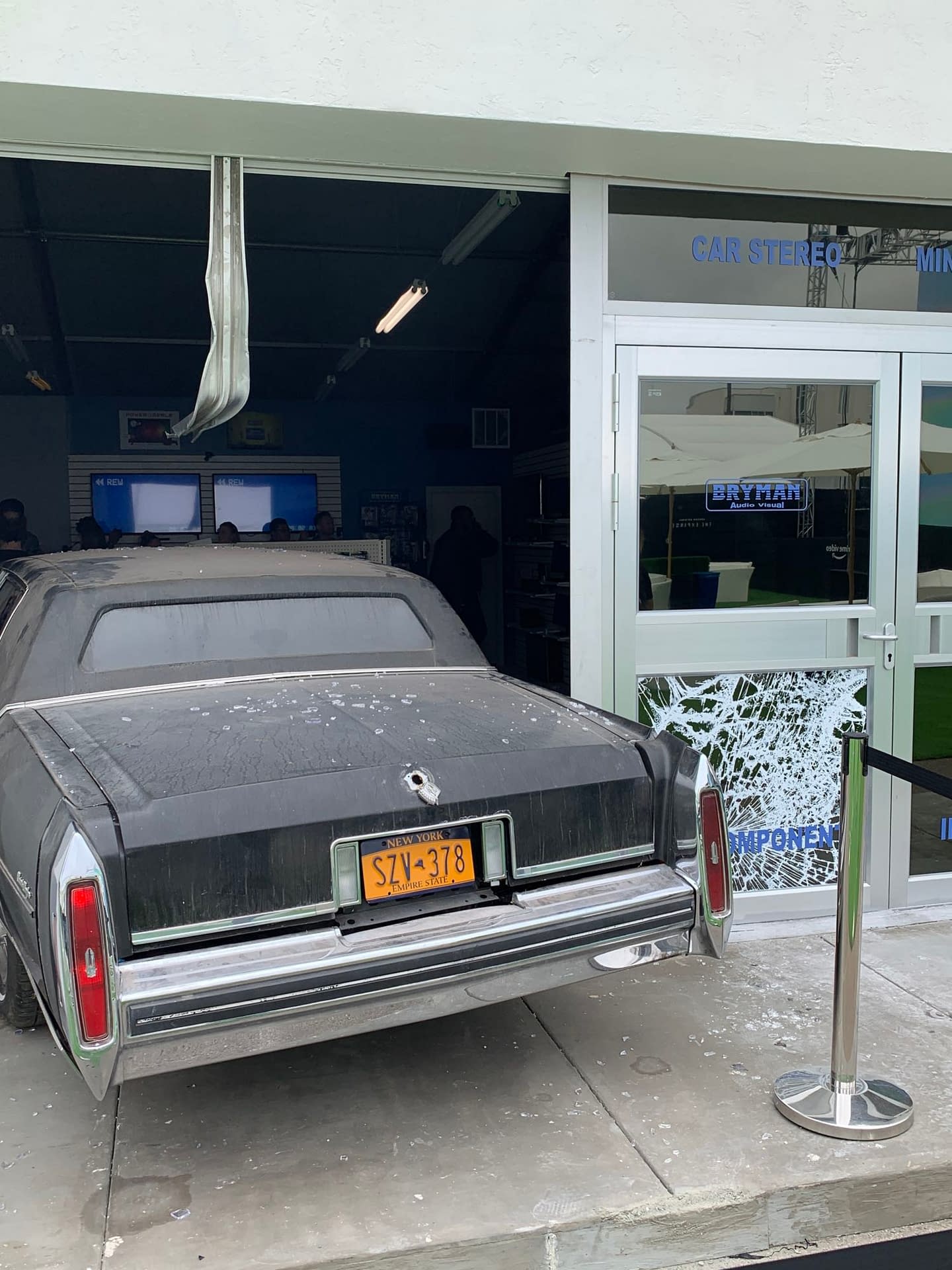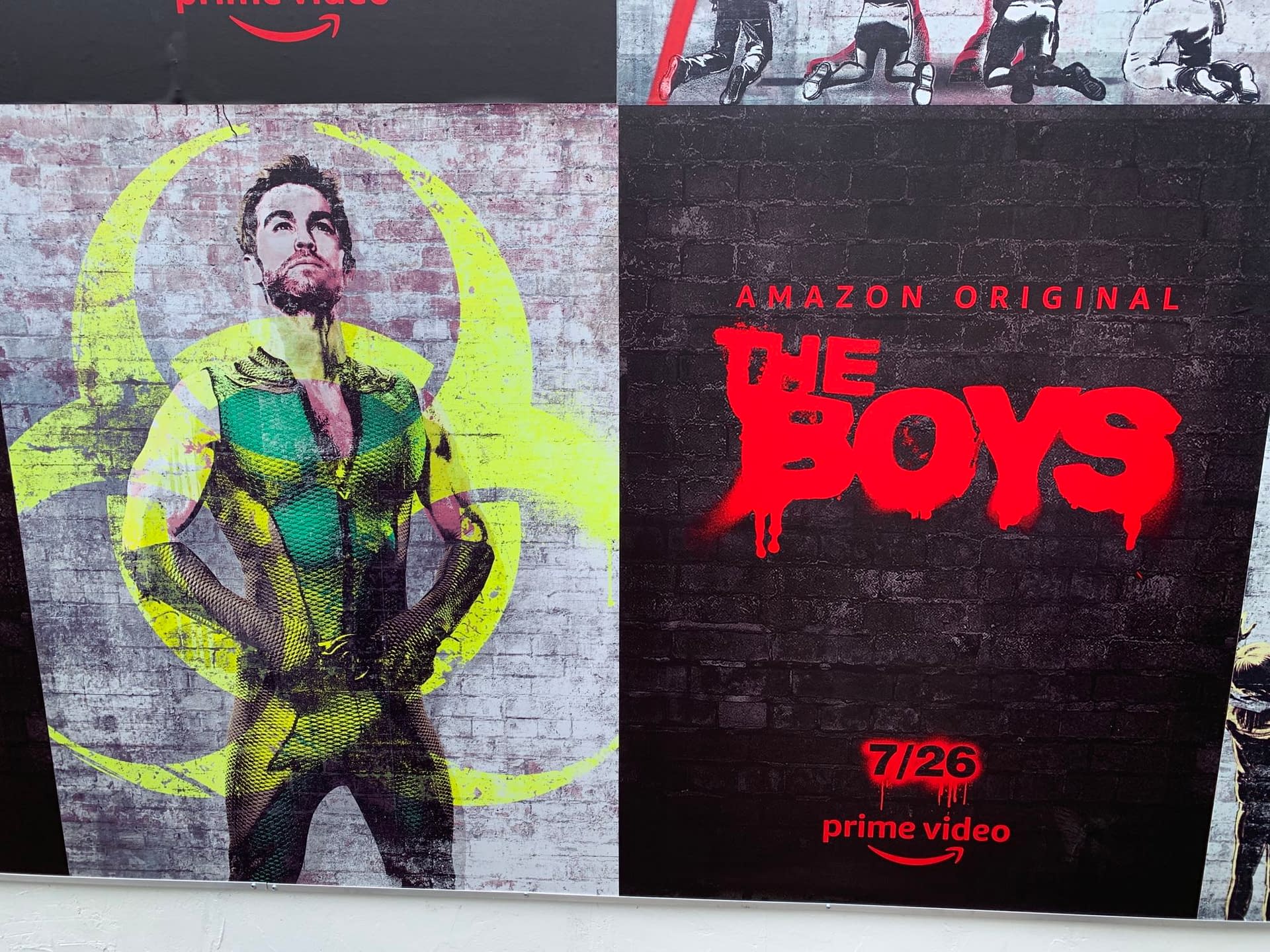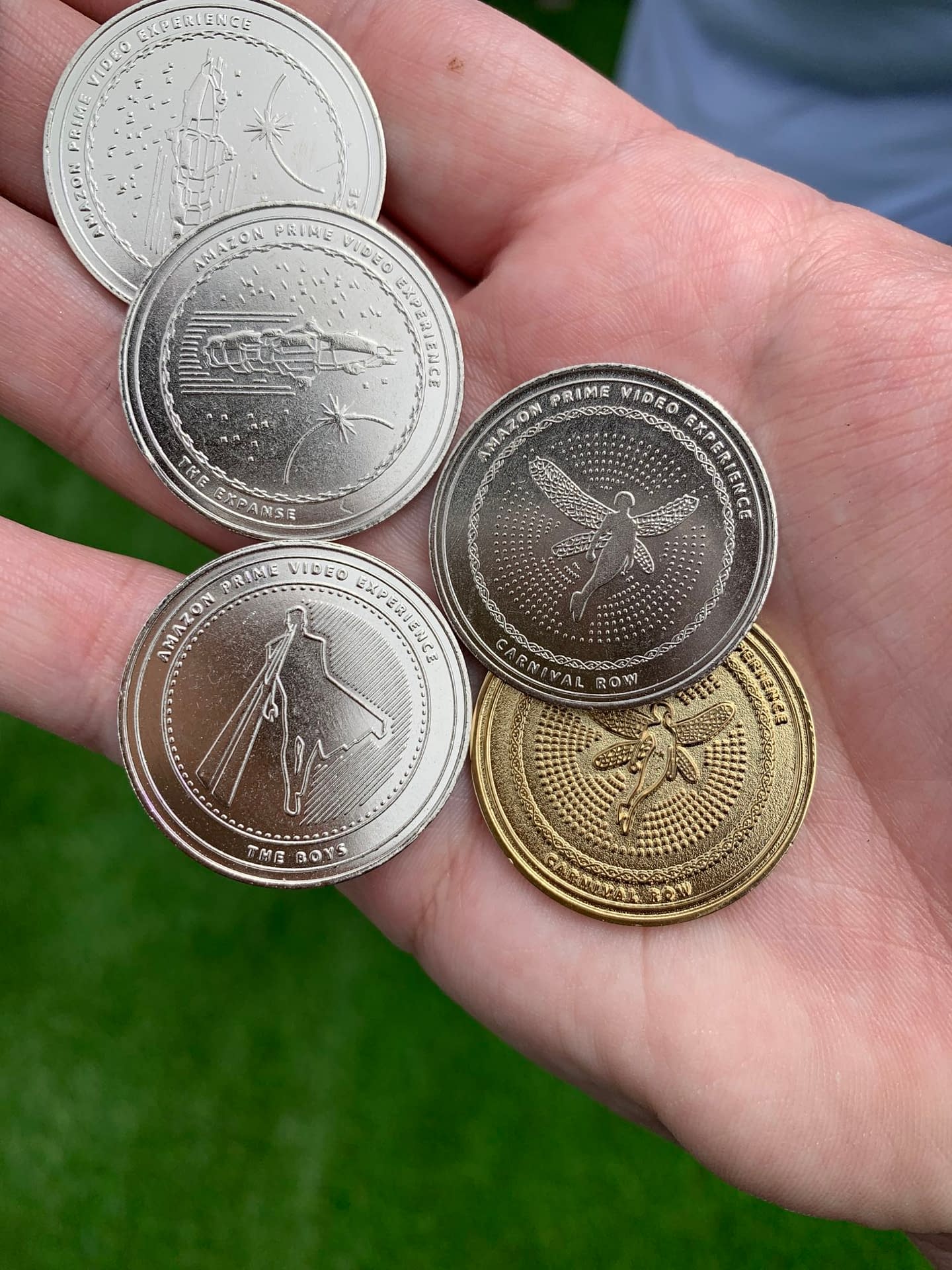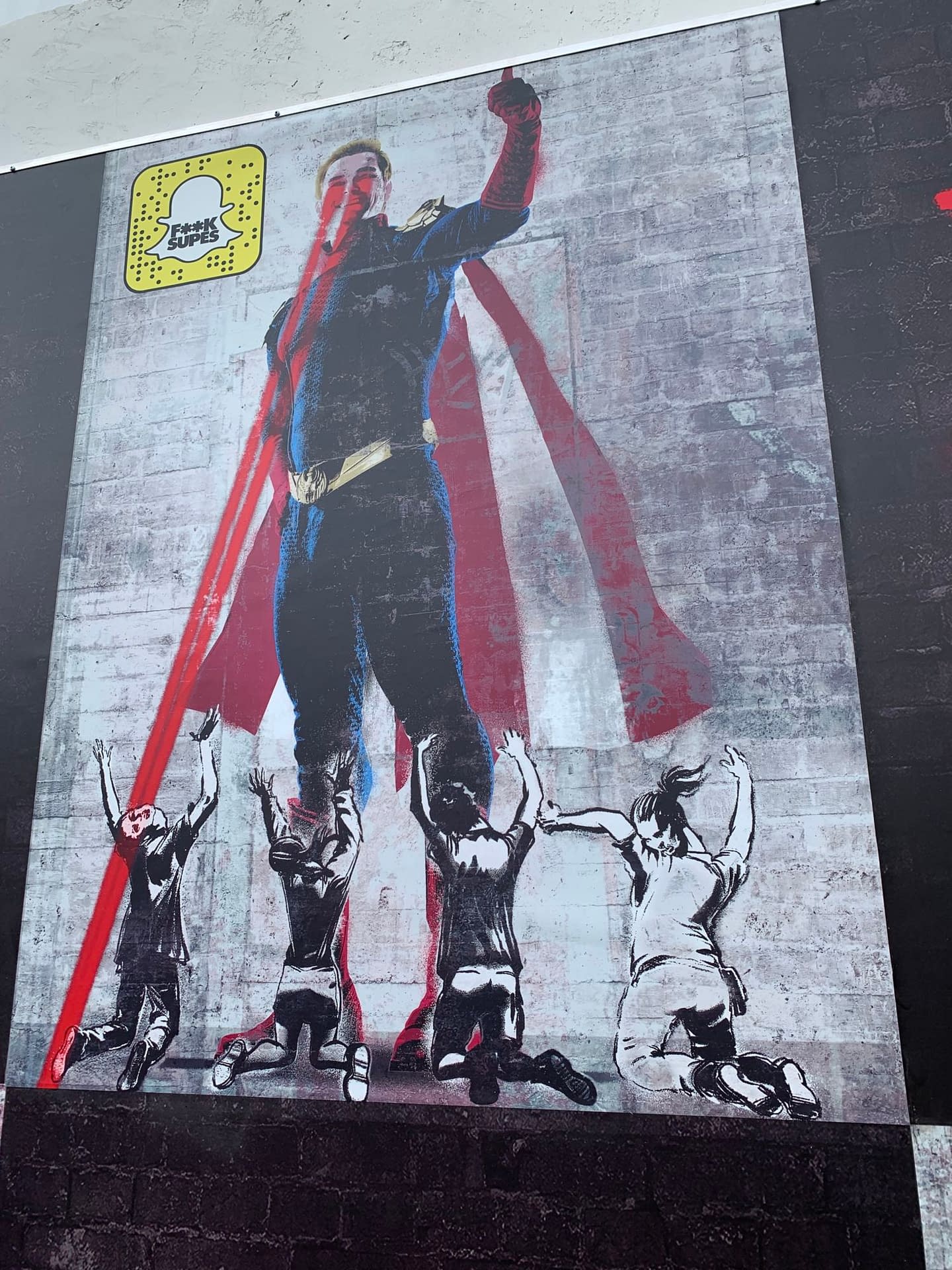 Oh yeah, at the end, when you have helped cover up the crime, you get this SDCC 2019 pin: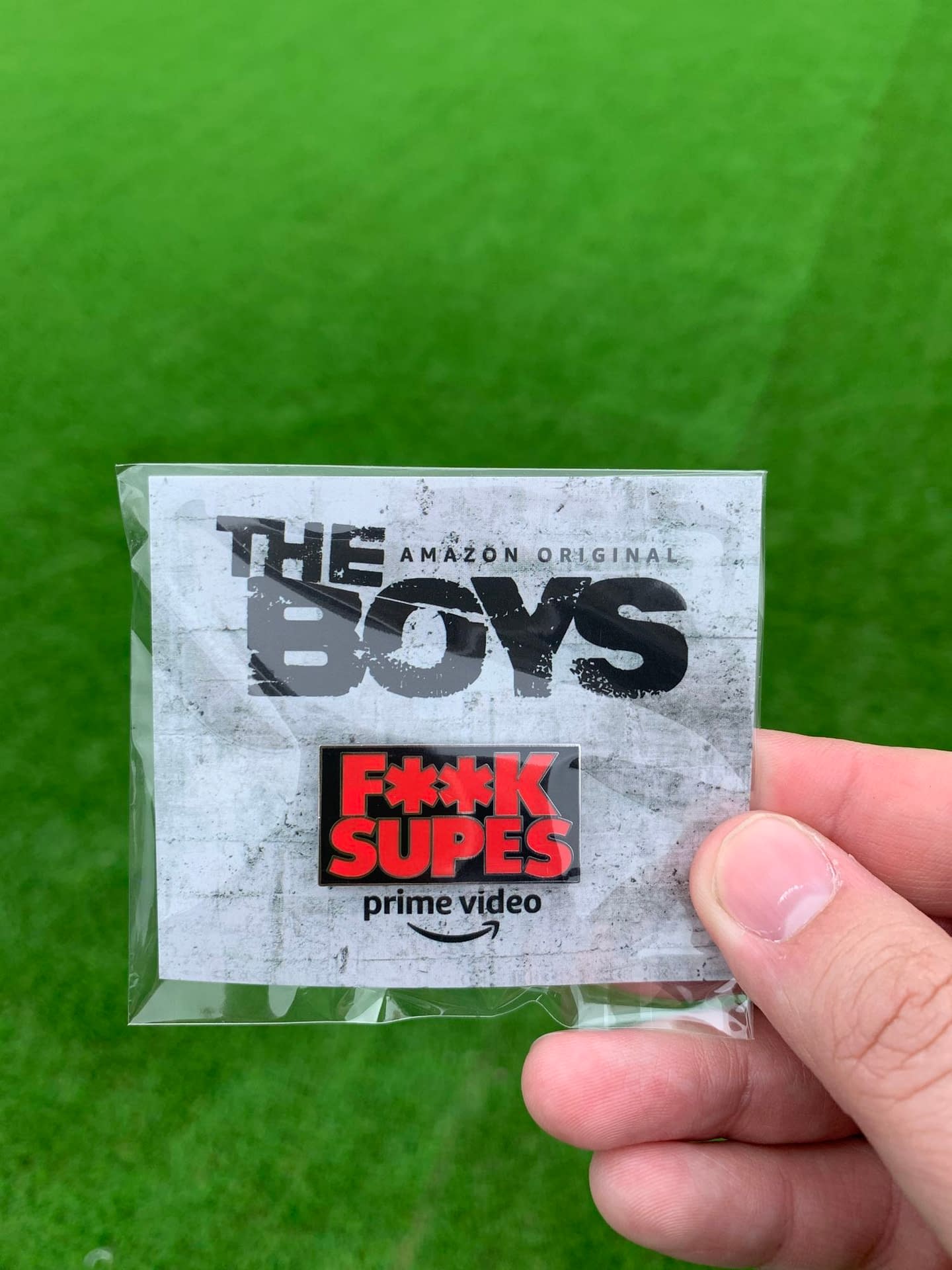 F**K Supes, indeed.
The Boys debuts on Amazon Prime July 26th, and the Amazon Prime Video activation is running all week at SDCC 2019.
In a world where superheroes embrace the darker side of their massive celebrity and fame, THE BOYS centers on a group of vigilantes known informally as "The Boys," who set out to take down corrupt superheroes with no more than their blue-collar grit and a willingness to fight dirty.

THE BOYS is a fun and irreverent take on what happens when superheroes – who are as popular as celebrities, as influential as politicians and as revered as Gods – abuse their superpowers rather than use them for good. It's the powerless against the super powerful as The Boys embark on a heroic quest to expose the truth about "The Seven," and Vought – the multi-billion dollar conglomerate that manages these superheroes.