Shawn Michaels appeared on WWE's The Bump livestream ahead of NXT Takeover: In Your House on Sunday. The Heartbreak Kid discussed a lot of things about his role as a coach in NXT and his career as WWE celebrated the In Your House era of PPVs. One thing ol' HBK talked about was his love of what he calls "that British wrestling."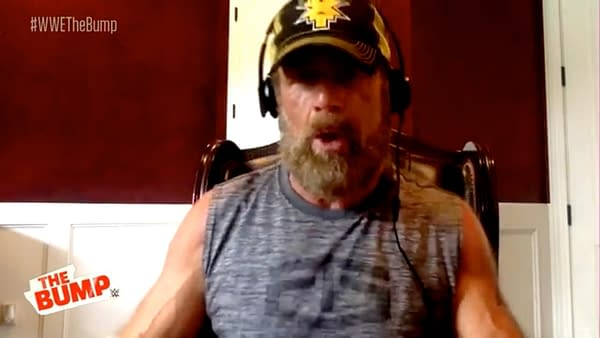 During the interview, Michaels was asked what draws him to the NXT UK brand. He replied, "To me, it was the style. It was what I always talked to Regal and Finn about it every now and again and now we get to do it with Robbie Brookside, I just always appreciated the grit and the grime and the technical aspect what I always sort of qualified as that British wrestling. That's something that has always appealed to me simply because I can't really do it and even when I do do it I don't know that I do it as well as they do for sure"
"So I just really enjoyed it, and then you couple that with the ability and the talent and the athleticism that athletes have today, you combine those two attributes and it's an unbelievably exciting thing to watch," he continued. "I watched that first tournament that they had. Clearly, Tyler and Pete Dunn sort of set themselves apart with everybody else, but I enjoyed everybody in that. So I had the opportunity to start going over there and then just fell in love with all the talent, all the men and women that work for UK. It was just something that I wanted to be a regular part of because I have such an appreciation not just the style but also for all the people that we have over there."
Michaels, who has gone from being the Showstopper to being a teacher for the current group of young wrestlers at NXT, said, "I absolutely think the world of those young men and women over there. They bring such passion and such heart every time, and we don't get to see them all the time. It's once every six weeks. You tell them something once and they make a correction It's one of those things where you enjoy them so much, you know that it's so special and they're so responsive. It's hard not to enjoy that and want to be around it the whole time."
Enjoyed this article? Share it!