The Intertwined Fates of the Vikings' Case Keenum and Eagles' Nick Foles
It was a catch for the ages… unless you are a New Orleans Saints fan. With 10 seconds to go, Case Keenum dropped back and threw a sideline pass to Stefon Diggs. The idea was he'd catch the ball and step out of bounds to give the team a chance to go for a game-winning field goal. But when Diggs turned and saw nothing between him and the end zone, he went for it, carrying the ball the rest of the 61 yards and putting the Minnesota Vikings into the NFC Championship game. It was a very unlikely ending to a very unlikely game.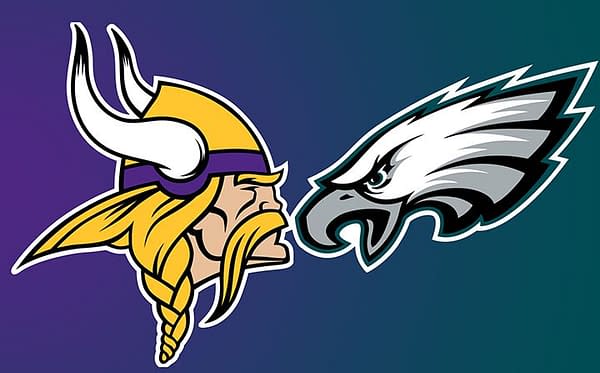 Keenum, a fifth year player on his third team in four cities was the backup going into the season, taking over the starting job in week 2 of the season after Sam Bradford went down. He is one win away from a Super Bowl, and he's playing on a one-year contract.
Standing in his way next week is quarterback Nick Foles, who two years back was his teammate in St. Louis. Foles, in his sixth year, started his career playing for the Philadelphia Eagles then was traded to the St. Louis Rams for Bradford. He started for the Rams until mid November when he was replaced in the lineup by Keenum. Foles would play 2016 in Kansas City Chiefs and then go back to the Eagles this year where he was backing up Carson Wentz who went down with injury just prior to the playoffs, making Foles the starter once again.
After getting rid of Foles, the Rams moved to St. Louis, drafted Jared Goff, but kept Keenum as a backup in 2016 before letting him go. In 2016, when Teddy Bridgewater got hurt, the Vikings traded for Sam Bradford from the Eagles. Bradford is now healthy enough to server as Keenum's backup. The Rams and Goff made the playoffs this year, but lost to the Saints in the first round, who just lost to the Vikings.
Now Foles and Keenum face off against each other next week… and if the Vikings win, they'll do something no team has ever done in the 51-year history of the Super Bowl: play the game in their home stadium.