Could Racially Charged Tweets Derail Top Quarterback Prospect's Draft Hopes?
Josh Allen, a quarterback from Wyoming, is considered a potential no. 1 draft pick and at worst is expected to go in the top 10. He has a big arm and could be a superstar in the NFL. But that could change as a series of tweets Allen posted when he was 14 and 15 have suddenly resurfaced that contain racial slurs and other offensive language. The tweets, from 2012 and 2013, no longer appear on his account, but someone kept track of them and the release has put the prospect in what is being described as a "panic".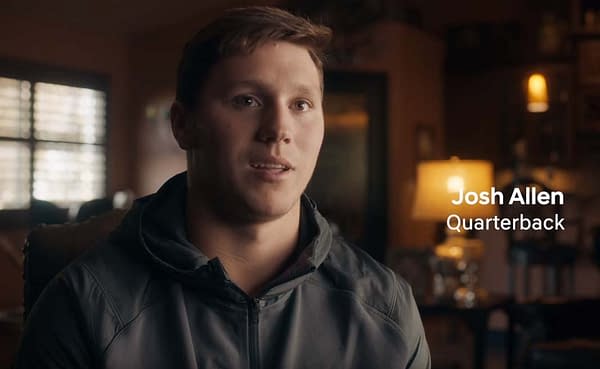 Allen has acknowledged the tweets and apologized, telling ESPN's Chris Mortensen:
If I could go back in time, I would never have done this in a heartbeat. At the time, I obviously didn't know how harmful it was and now has become. I hope you know and others know I'm not the type of person I was at 14 and 15 that I tweeted so recklessly. … I don't want that to be the impression of who I am, because that is not me. I apologize for what I did.
The young quarterback claims that some of the tweets in question were references to rap lyrics and television, including a saying that was part of an episode of Modern Family. He also claims that some of the tweets were sent by friends borrowing his phone. The tweets were removed when the account was vetted back in January in preparation for the draft process.
Allen is ranked by many as the top quarterback prospect in the draft and projected to go to the Cleveland Browns with the first overall pick this evening. According to Allen, not teams have reached out to him about the tweets, but he says the attention has caused his family a lot of hurt. He hopes his future teammates will understand what happened and how he has changed and matured.
The 2018 NFL Draft begins tonight at 8 p.m. EST.