One of the biggest surprises of Star Trek: Discovery's first season on CBS All Access was Captain Gabriel Lorca, played by Jason Isaacs. Near its conclusion, the crew discovers Lorca running the Discovery isn't from the Prime universe, but in fact from the Mirror Universe where nobility and loyalty are replaced with ruthlessness and treachery. Despite Mirror Lorca's status, it's alluded that Prime Lorca is also dead, but according to Isaacs, it might not be so. With Discovery's season three and beyond likely taking place in the long distant future, the gap in the pre-Kirk era has since been filled with its spinoff, Star Trek: Strange New Worlds. The actor appeared on the Empire Film Podcast (H/T via TrekMovie)to talk about what he thought of the upcoming serious and Discovery's second season.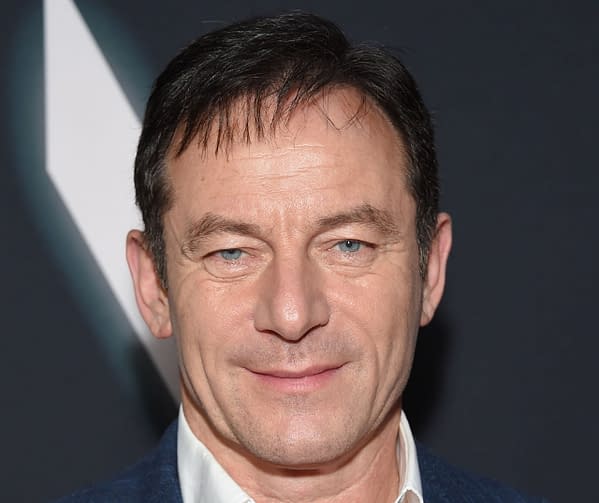 How Gabriel Lorca Can Return to Star Trek
"People loved watching Pike," Isaacs said. "They loved the retro thrill of it. They loved being on the Enterprise again. They loved Pike and Spock and Anson [Mount] and Ethan [Peck] were great. It felt, given that Picard is very different, and Discovery focuses on the number one and not the captain, it's a much more traditional sense. That ship, those characters, felt at home." Despite the early death of Prime Philippa Georgiou (Michelle Yeoh), the Mirror Georgiou came with an edge her Prime self never had, which helped her survive. Fact is death doesn't have to be final when you have an alternate universe version of yourself. Isaacs elaborated on how Prime Lorca can return. "Where is Prime Lorca?" Isaacs asked. "Well, I admit that we talk. It's not like when Mirror Lorca bit the bullet there wasn't a clamoring for Prime Lorca, but the thing is, it has got to be a great story. Pike is already there! We know what he is like. We have seen him and he's great. We don't know who Prime Lorca is. If he is Mirror Lorca's Frank Spencer-like [wimpish character from a British sitcom] cousin, then nobody wants to spend time with him. He is going to have to be as interesting, as ballsy, and you have to find him a ship and find him a context to bring him into a story. So, we talk. And when and if we come up with something we think is fabulous I will happily go on a starvation diet required to slip into the snakeskin uniform again."
With the positive reception of Anson Mount as Captain Christopher Pike taking the provisionary status on the U.S.S. Discovery, he returned to his main ship the U.S.S. Enterprise at season two's end. This means we'll see Gene Roddenberry's original crew as conceived in The Original Series pilot, "The Cage". Mirror Lorca assumed Prime's identity when the U.S.S Buran got pulled into the Mirror Universe. It was presumed the ship was destroyed taking Prime with it. You never know what kind of curveball executive producer Alex Kurtzman will throw. Isaacs did reprise his role as Lorca on Star Trek Online: Rise of Discovery MMORPG. Guess we'll have to see if Isaacs follows through on his tease if and when Strange New Worlds starts shooting. Joining Mount are Ethan Peck, who will reprise his role as Spock and Rebecca Romijn as Number One/Lt. Commander Una.
Enjoyed this article? Share it!