"Crisis" of Infinite Cameos: Who You May Have Missed During Arrowverse Crossover's Part 1
Is The Tick joining Legends? Our first Smallville crossover in "Crisis"! And Star Trek? It's time to run down all the people you might have missed in the first installment of "Crisis on Infinite Earths," most of which come in the first few minutes.
An opening montage explains the existence of the multiverse, and then visits several multiverse planets as we see the Crisis hit. The first is "Earth-89" where we see Alexander Knox (Robert Wuhl) sitting on a park bench in Gotham City as the skies turn red. With the Bat Signal glaring in the sky behind him, he hopes "I hope you're watching, big guy."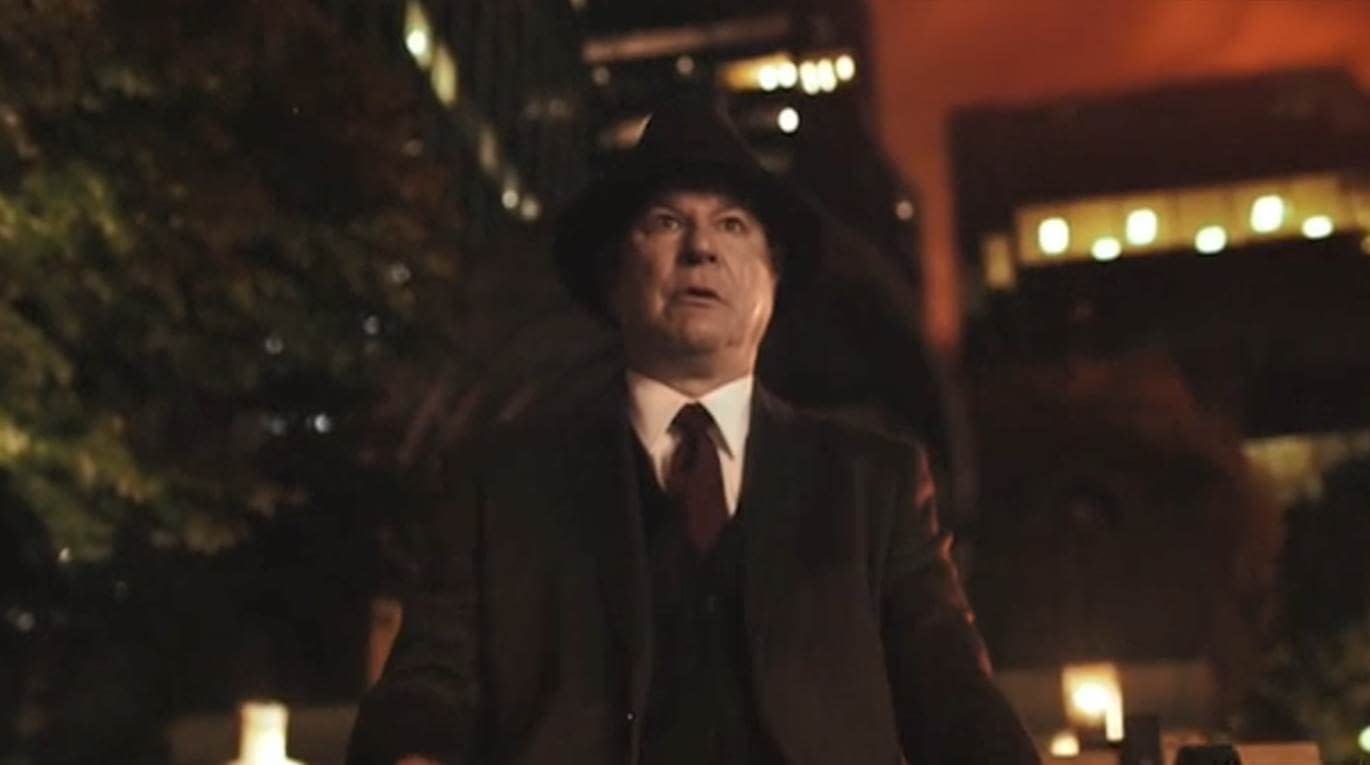 Also making an important cameo here? Danny Elfman's iconic Batman score! Yes, "Earth-89" is a very thinly veiled reference to the 1989 Tim Burton movie, which Knox/Wuhl were in.
Cut to Earth-9, San Francisco, where we see Hawk/Hank Hall and Robin/Jason Todd.
Cut to Earth-X, where we see The Ray/Ray Terrill (Russell Tovey!), whom we haven't seen since the "Crisis on Earth-X" crossover a few years ago.
Cut to Earth-66 (a playful nod to Batman '66), where we see a mild mannered Dick Grayson (Burt Ward) walking his dog. As the skies go red, he exclaims, "Holy crimson skies of death!"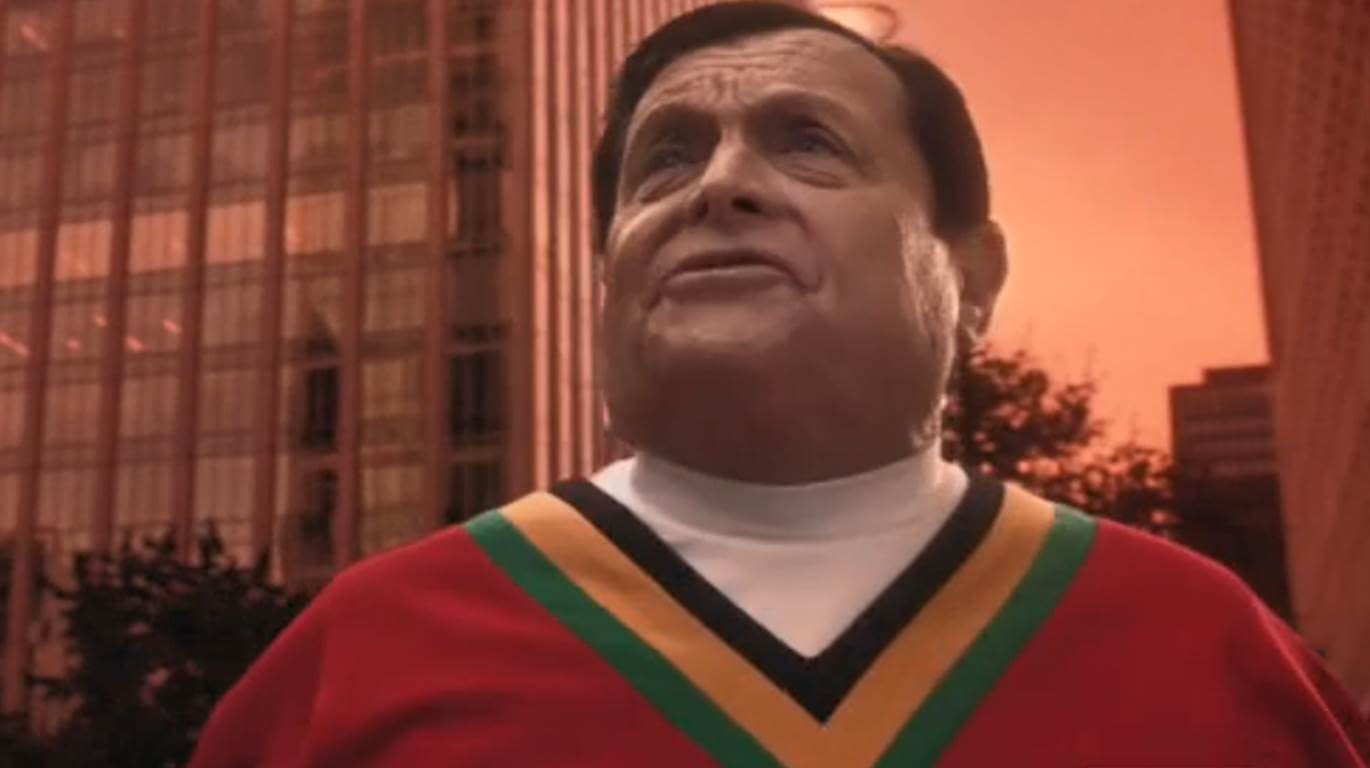 In all these cases, we see the "Crisis" hitting them. According to a post-show discussion hosted by Kevin Smith called Aftermath, all of these multiverse planets share the same fate as Earth-2. They are kaput.
Our next cameo is an inhabitant of National City on Earth-38 as a doomsday prophet warns the city that "not even Supergirl will save you!" Oh, look, it's Wil Wheaton! Somehow he managed to escape the Tabletop studios to do some acting, and not just playing board games. Supergirl does save him, this time from Spike in his dragon form. This is a nice change of pace for Wheaton appearances, as he really plays into the deranged heel role.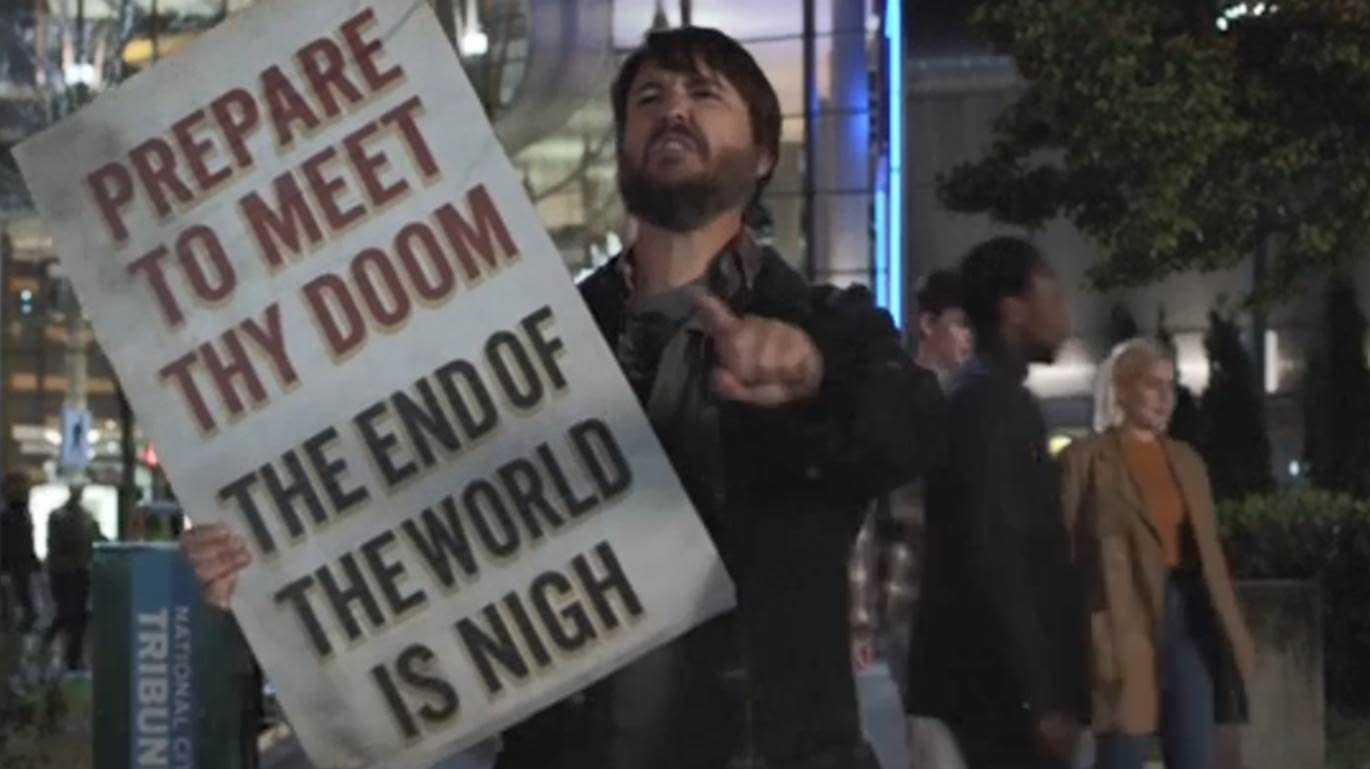 We cut to the planetoid Argo, where Superman (Tyler Hoechlin) and Lois Lane (Bitsie Tulloch) are raising their newborn infant. After receiving a message from Supergirl that they are in danger from the antimatter wave of "Crisis", they get their baby, Jonathan, into a pod and blast him into space, befitting a member of the House of El. Speaking of, they are aided by Kara's mother Alura (Erica Durance). Yes, it's Smallville's Lois on screen with Earth-38's Lois.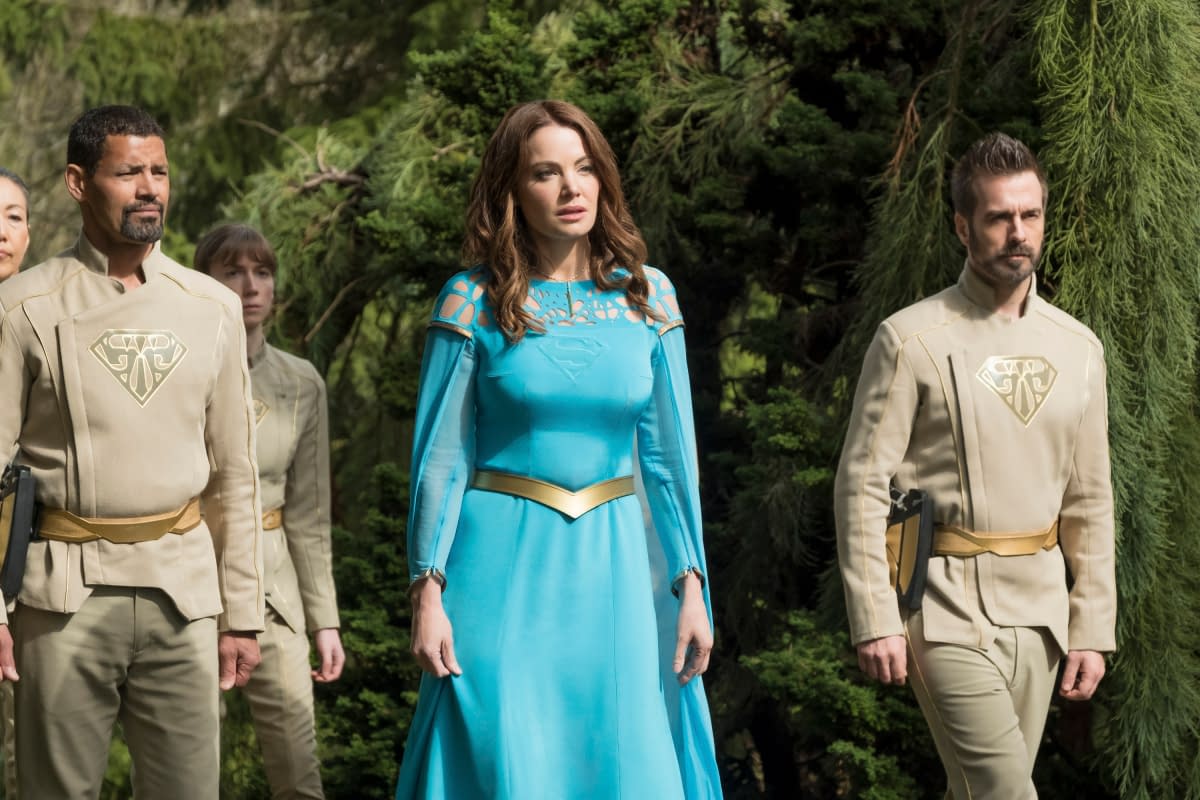 Unfortunately, we assume that Alura, along with the rest of the Kryptonian enclave, perished on Argo. We'll miss you, Erica Durance. Here's hoping there's plenty of holo recordings of you in the Fortress of Solitude for future appearances.
And our final cameo comes from the unlikeliest of places– a bar trivia night where the Legends are foiled by the fact that they changed history and got a question wrong. Also by this guy, credited as "Trivia Night Host," played by Griffin Newman.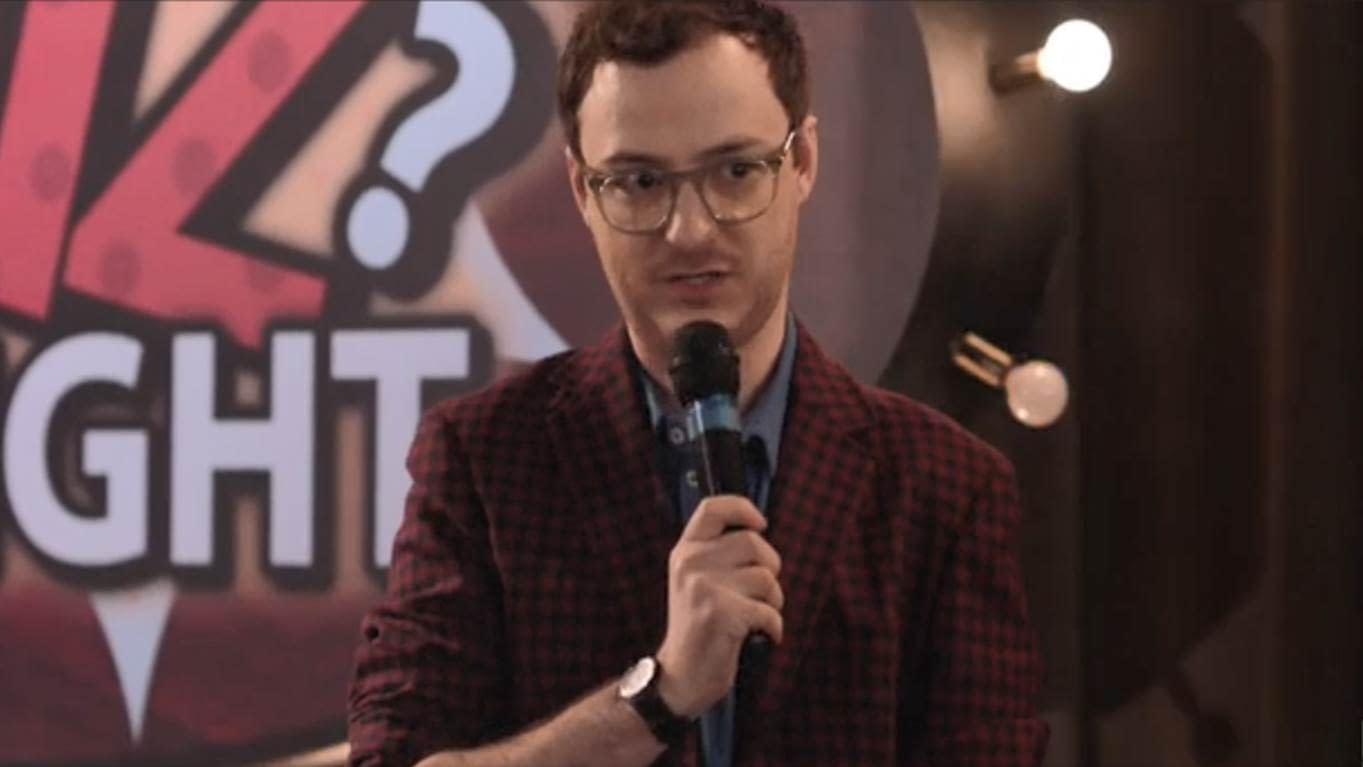 If he looks or sounds familiar, it must be because you have excellent taste, as he most recently played Arthur on The Tick. Or you might listen to his amazing film podcast, Blank Check with Griffin and David, with co-host David Sims of The Atlantic, where they investigate filmographies of directors who have early success and then are given a series of "blank checks" to create any passion project they want. Sometimes those checks clear and sometimes they bounce, but the podcast is always insightful. Anyway, Griffin had some thoughts on Twitter:
I choose to believe The Tick is canonical to Earth-1. I also wouldn't mind him joining the Legends as any other side character. Or maybe as a recurring villain. I mean, if they're killing off Hawks and Robins left and right in the opening minutes, surely we can make Griffin Newman. . . Calendar Man? Others on Twitter suggested a Ted Kord Blue Beetle. That could work.
We see you, Griffin. We see you, Wil. We see all of the rest of you. Thanks for making "Crisis" so much more special.