The CW's Supergirl charges ahead with its fourth season this Sunday, March 10, with "Stand and Deliver" – where Kara finds herself forced into a position where she must choose a side… or will she be able to carve out a third option before it all goes up in flames.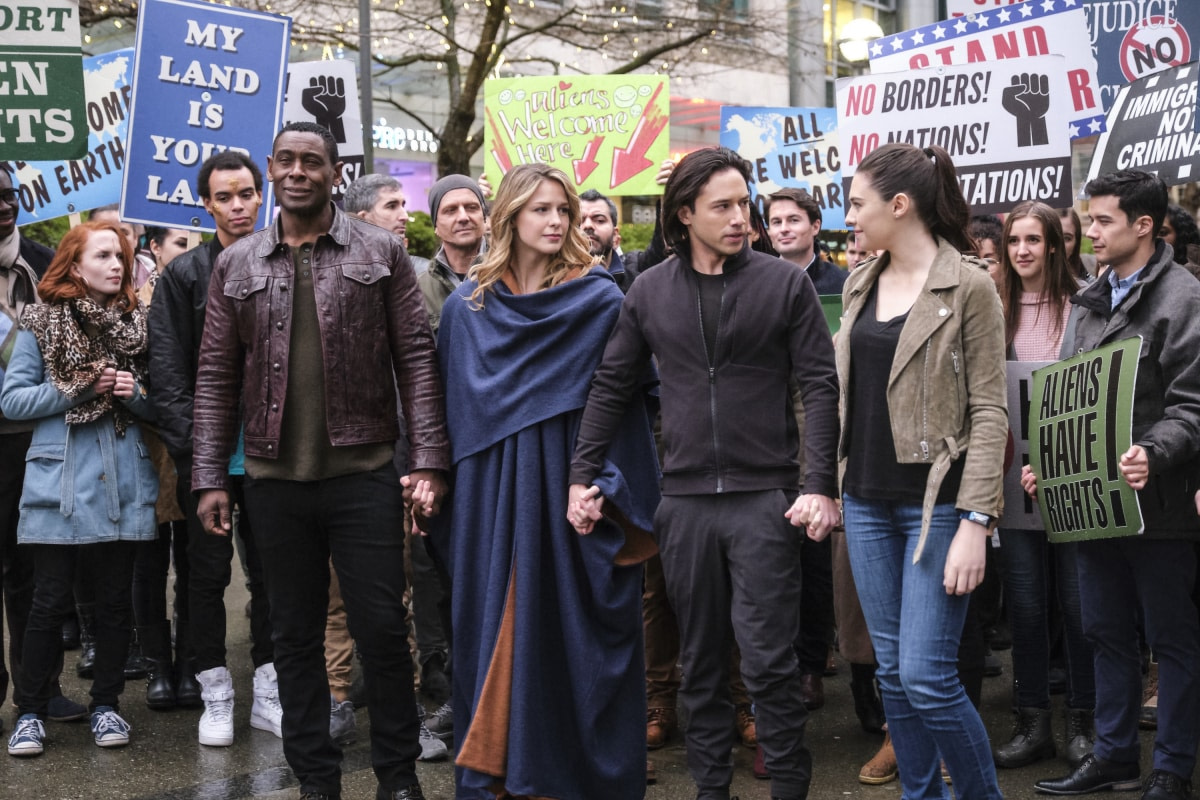 Supergirl is rushing head-first toward a growing conflict pitting the Children of Liberty and the United States government against Manchester Black and the Elite. Kara, Nia, Brainy, and J'onn are stuck in the middle, looking to protect the innocent, both the aliens seeking refuge on earth and the alien-hating racists. Also finding themselves in a pinch are Alex and Lena at the DEO, who are finding their faith in the government shaken after the President bucked protocol with Operation Claymore in the previous episode.
https://youtu.be/YCgbG6eFQ4o
Supergirl s04e14 "Stand and Deliver": SUPERGIRL TAKES A STAND — Between Ben Lockwood's (Sam Witwer) new push to stir up the anti-alien movement and the Elite's desire to target Lockwood and his minions, Supergirl (Melissa Benoist) is concerned about the safety of the American people — both human and alien. When Lockwood organizes a rally, the aliens decide to peacefully protest. Brainiac (Jesse Rath) and J'onn (David Harewood) join the alien march while Supergirl and Dreamer (Nicole Maines) patrol to keep everyone safe.

Meanwhile, James (Mehcad Brooks) picks up his camera again to cover the march for CatCo, and Hayley (April Parker Jones) assigns Alex (Chyler Leigh) a job that clashes with her beliefs. When The Elite and Ben Lockwood stir up trouble at the rally, Supergirl is forced to take a stand. Jonathan Bennett guest stars. Andi Armaganian directed the episode written by Rob Wright & Jess Kardos.
The CW's Supergirl airs Sunday nights at 8 p.m. ET / 7 p.m. CT on The CW, with the season finale airing May 19 – and if the promo above wasn't enough, check out some promotional images below: