I remember when Smallville debuted oh so many years ago. One of the things that really made the show good was the growing friendship between Clark Kent (Tom Welling) and Lex Luthor (Michael Rosenbaum). It was exciting to watch the two characters become good friends while knowing that they will eventually become archenemies. Supergirl has been doing a similar thing with the introduction of Lena Luthor (Katie McGrath) last year, and while everyone was a bit suspicious of her and the family ties, Kara Danvers (Melissa Benoist) took to her and became friends. But the writers worked in a few chances for her to turn to the dark side, and each time she came out a good person.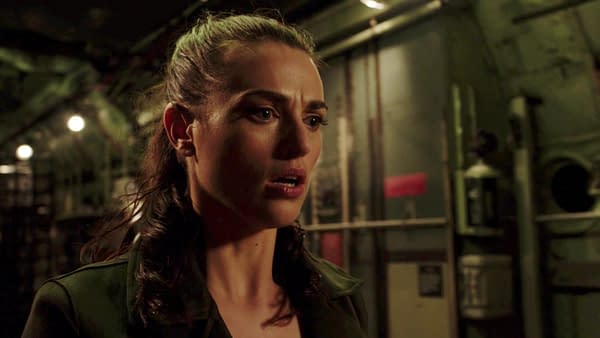 This season, her battle with Morgan Edge (Adrian Pasdar) pushed her to the brink, but she didn't go over. And she's gotten into a relationship with James Olsen (Mehcad Brooks), giving her even more reason to be good. But she's also shown she can be manipulated by her mother Lilian (Brenda Strong) and by Rhea (Teri Hatcher).
But it seems like the friendship between Lena and Kara will soon be tested. Executive producer Jessica Queller told TVLine, "There's a big reveal" involving Lena "that will enrage Supergirl and the DEO. It turns into an epic battle of wills between the two women. I wouldn't want to miss it!"
Interesting choice of words, 'enrage'. That is far more than 'upsets', 'angers', 'worries' or 'disturbs'. Enrage is an action word, meaning that something serious may happen because of this.
Supergirl returns Monday April 16th at 8 p.m. ET on the CW.
Enjoyed this article? Share it!