Supergirl Season 3: the Second Worldkiller is Purity
In the comics, Reign was not alone. There were other Worldkillers and at the end of last week's midseason return we learned that the Supergirl television Reign (Odette Annable) is also not alone and Thomas Coville (Chad Lowe) can help her find them. Now, EW.com is giving us the first look at the second Worldkiller that will debut on this week and have a big battle with Supergirl on February 5th. Krys Marshall (This Is Us) is playing Julia Freeman who is also the Worldkiller named Purity.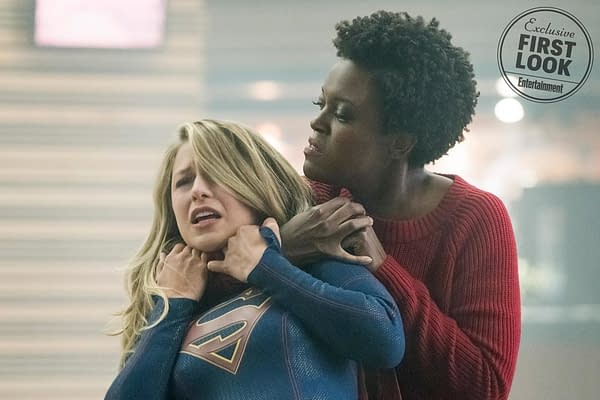 Executive producers Jessica Queller and Robert Rovner told them:
This an exciting episode where we see Supergirl face off with the second Worldkiller, Purity, played brilliantly by Krys Marshall. Purity is not what anyone expects and their showdown is full of surprises.
The good news is that one of those surprises may give Kara (Melissa Benoist) the clue to defeating Reign… the bad news is that the episode is the final one before the series goes on a nine week hiatus until April 16th.
Purity was not one of the names of the Worldkillers from the comics, but one of the five that survived was not named in the story. The others were Dalmax, Perrilus and Flower of Heaven.
Supergirl airs Mondays at 8 PM on the CW.